General Hospital Spoilers Friday, June 9: Sonny Interrupted, Drew Shocked, Finn Doubtful, Austin's Warning
General Hospital spoilers Friday, June 9, 2023, reveals Sonny Corinthos (Maurice Benard) and Nina Reeves (Cynthia Watros) are interrupted. Hamilton Finn (Michael Easton) doesn't believe Tracy Quartermaine (Jane Elliot). Austin Gatlin Holt (Roger Howarth) warns Ava Jerome (Maura West). T.J. Ashford (Tajh Bellow) tends to a patient.
Harrison Chase (Josh Swickard) is surprised, but not as shocked as Drew Cain (Cameron Mathison) will be. Ned Quartermaine (Wally Kurth) heads to the hospital where Brook Lynn Quartermaine (Amanda Setton) and Olivia Quartermaine (Lisa LoCicero) will wait for an update on his health.
General Hospital Spoilers – Friday, June 9, 2023: Sonny Corinthos And Nina Reeves Will Have To Wait
Whatever is on Nina's mind — like her meltdown in front of Martin 'Marty' Grey (Michael E. Knight) that Ned witnessed — will have to wait. Sonny has bigger fish to fry.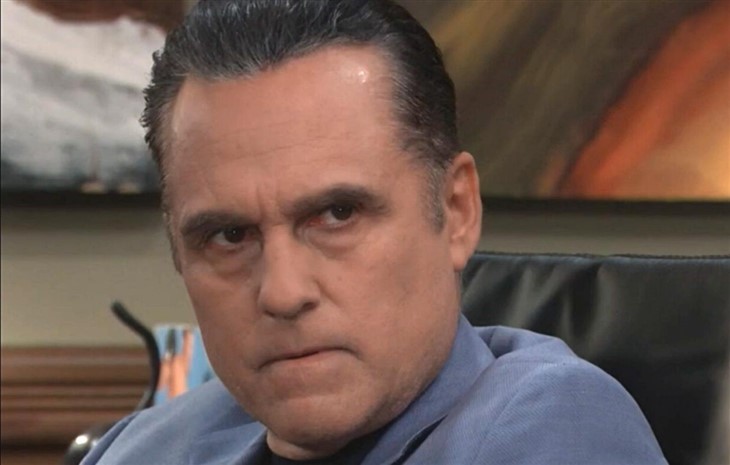 General Hospital Spoilers – Say Hamilton Finn Questions Tracy Quartermaine's Narrative
Tracy has a story and she's sticking to it. But Finn knows her too well. Will she give him the runaround if he calls her out? Will he dare to?
GH Spoilers — Austin Gatlin Holt Is Worried Ava Jerome Won't Listen To Him
Austin has already warned Ava not to mess with his cousin, Mason Gatlin (Nathanyael Grey), but she may have to learn the hard way. Meanwhile, Ava's paranoia will ramp up as Laura Collins (Genie Francis) readies to go to Chechnya.
General Hospital Spoilers – Hint T.J. Ashford Has a New Patient
T.J. has a new patient that he's not used to seeing. It might be Esme Prince (Avery Kristen Pohl), back because she's still feeling unwell. It could also be Ned, who may suddenly fall ill.
GH Spoilers — Harrison Chase And Drew Cain Weren't Expecting This
When Tracy pushes Chase to arrest Drew on the spot, he will be shocked. Just how far are these Quartermaine's willing to go against their own family? Drew is prepared to fight back.
General Hospital Spoilers — June 9 — NedQuartermaine Goes To The Hospital
Ned does end up in the hospital, whether with T.J. or not. Expect to see Olivia and Brook Lynn raising a stink about getting regular updates and praying that nothing bad happens. Will Olivia blame his health scare on all the stress from Carly Spencer (Laura Wright) and her crew as of late?
Which storyline are you most looking forward to following on GH on Friday, June 9th? Let us know, and keep checking back for more General Hospital news and spoilers.