General Hospital Spoilers Thursday, June 8: Dante Worried, Carly's Request, Tracy Accuses, Ned Stunned
General Hospital spoilers Thursday, June 8, 2023, reveals Carly Spencer (Laura Wright) needs a favor. Josslyn 'Joss' Jacks (Eden McCoy) gives Dex Heller (Evan Hofer) a nudge. Dante Falconeri (Dominic Zamprogna) grows concerned. Anna Devane (Finola Hughes) has help on her side. Tracy Quartermaine (Jane Elliot) makes an accusation. Harrison Chase (Josh Swickard) asks the tough questions. Sonny Corinthos (Maurice Benard) has business to handle. Ned Quartermaine (Wally Kurth) has a realization.
General Hospital Spoilers – Thursday, June 8, 2023: Carly Spencer Needs Help
Carly is certainly in a pickle as she steels herself for what lies ahead. When she meets up with Michael Corinthos (Chad Duell) to discuss her next step, he might be surprised by what she has to say. Will he honor her request?
General Hospital Spoilers – Say Joss Jacks Encourages Dex Heller
Dex sees an opportunity for himself that is better than anything else on the table. Will Joss give him a hard time about taking it?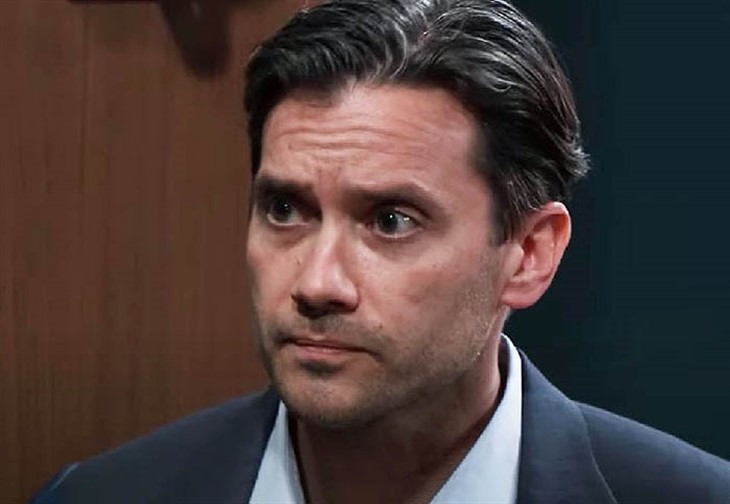 GH Spoilers — Dante Falconeri Is Worried
Dante is concerned and knows he's going to need help where Anna's case is concerned. This isn't going to be easy and he's starting to realize that.
General Hospital – Spoilers Hint Anna Devane Has Support
Speaking of Anna, she's not as alone as she thought. Is Valentin Cassadine (James Patrick Stuart) going to make sure she feels his support, or is someone else in Anna's corner as an unexpected surprise?
GH Spoilers — Tracy Quartermaine Lobs an Accusation
Tracy is ready to hurl the accusation to end all other accusations. She won't be able to come back from this.
GH Spoilers — This is How Sonny Corinthos Does Business
Sonny needs to meet, face to face, to take care of some business. There was never any question that Sonny would dig into the Pikeman Group after what has come down on Carly's head. Is this meeting with Dex, or Valentin?
General Hospital Spoilers — June 8 — Ned Quartermaine Is Calmly Stunned
Ned won't be able to wrap his head around it when he realizes who has been behind this mess all along. Assuming he's on the right track, will he be able to forgive his mother?
Which storyline are you most looking forward to following on GH on Thursday, June 8th? Let us know, and keep checking back for more General Hospital news and spoilers.