General Hospital Spoilers Thursday, February 23: Sonny Propositions Brook Lynn, Dex Lies, Nina And  Drew Catfight!
General Hospital spoilers for Thursday, February 23 reveal that Sonny Corinthos (Maurice Benard) asks Brook Lynn Quartermaine (Amanda Setton) to do him a favor. Dex Heller (Evan Hofer) is walking a thin line. Carly Spencer (Laura Wright) is there for someone.
Nina Reeves (Cynthia Watros) warns Drew Cain (Cameron Mathison). Sasha Gilmore Corbin (Sofia Mattson) isn't giving up. Sam McCall (Kelly Monaco) and Dante Falconeri (Dominic Zamprogna)
General Hospital Spoilers – Thursday, February 23, 2023: Sonny Corinthos Needs Brook Lynn Quartermaine's Help
Sonny will tap Brook Lynn, of all people, to help him out. He's probably not in a bind, but he might be hoping to get some inside help from someone in the Q mansion to help him mend fences with his son, Michael Corinthos (Chad Duell).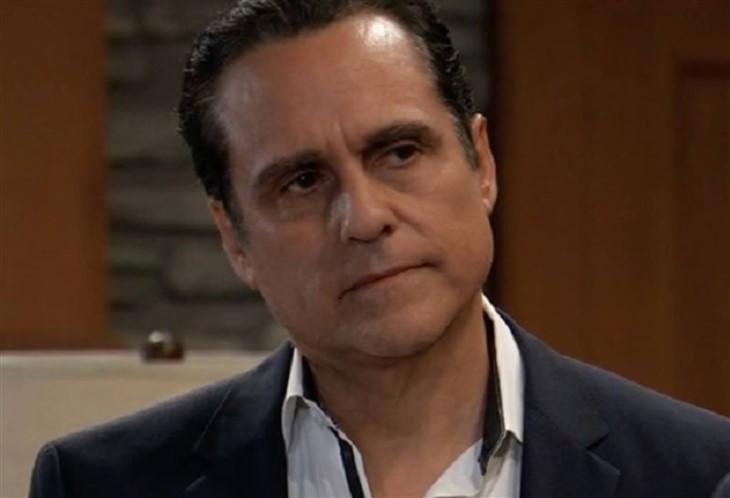 General Hospital Spoilers – Say Dex Heller's Pants Are On Fire
Dex will tell a little white lie, and it might spill over into other areas of his life that he didn't intend for. Is he lying to Sonny again, or is it Josslyn 'Joss' Jacks (Eden McCoy) this time?
GH Spoilers — Carly Spencer Provides Emotional Support
Willow is home and essentially waiting to marry the man she loves before she passes away. She's going to have a serious heart-to-heart with Carly about when the right time might be to tell Wiley Corinthos (Viron Weaver) what's going on with Mommy.
General Hospital Spoilers – Tease Nina Reeves Tells Drew Cain To Watch His Back
Nina will have words with Drew back at the hospital, and they aren't going to watch what they say in public.
When Nina lashes out and tells Drew she can't believe he's okay with all that Carly has done, he will be quick to remind her of the position she is in and how she got herself there all on her own.
GH Spoilers — Sasha Gilmore Corbin Is Committed To Her Cause
Sasha and Cody Bell (Josh Kelly) meet again, and she's going to make it clear to him how determined she is to get what she wants. This must be about Gladys Corbin (Bonnie Burroughs) being her financial guardian, right?
General Hospital Spoilers — February 23 — Sam McCall And Dante Falconeri Come Home
Sam and Dante are headed back to American soil and they're going to convene with others working on Esme Prince's (Avery Kristen Pohl) case. When they share the details of their meeting with Maggie Fitzgerald (Heather Olt), what else might come to light?
Which storyline are you most looking forward to following on GH on Thursday, February 23rd? Let us know, and keep checking back for more GH news and spoilers.