General Hospital Spoilers Thursday, June 29: Carly Determined, Spencer Flips, Ava Furious, Portia Plots
General Hospital spoilers for Thursday, June 29, 2023, reveals Drew Cain (Cameron Mathison) is a man of his word. Austin Gatlin Holt (Roger Howarth) doesn't feel bad at all for what he's done. Elizabeth Baldwin (Rebecca Herbst) reacts to an invitation. Spencer Cassadine (Nicholas Alexander Chavez) flips out.
Sam McCall (Kelly Monaco) enjoys some time alone with Dante Falconeri (Dominic Zamprogna). Portia Robinson (Brook Kerr) has bad intentions when it comes to Esme Prince (Avery Kristen Pohl) and Ace Cassadine (Jay and Joey Clay). Carly Spencer (Laura Wright) makes a promise.
General Hospital Spoilers – Thursday, June 29, 2023: Drew Cain Makes A Promise
Drew is preparing for his extended stay at Pentonville, and Carly is right there with him every step of the way. He may have some serious promises to live up to, and people to make this up to, when all is said and done.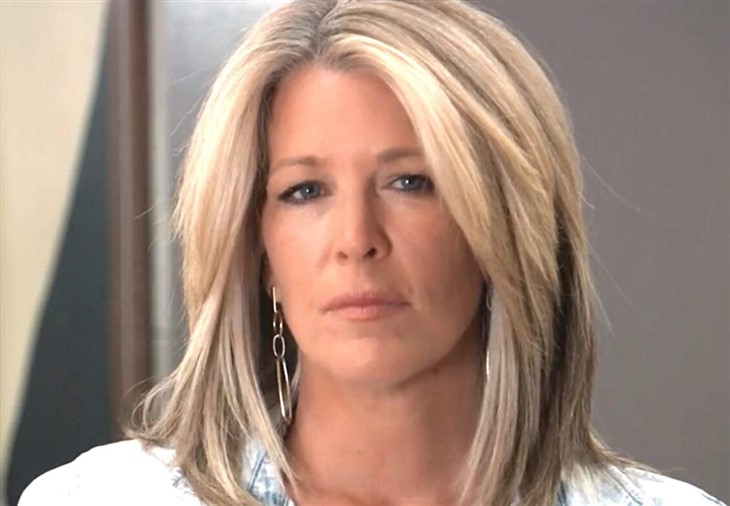 General Hospital – Spoilers Say Austin Gatlin Holt Isn't Remorseful
Ava Jerome (Maura West) will be taken aback by how little Austin cares about what he has done. It seems as though Austin keeps digging the hole deeper, and he doesn't care to converse with Ava over whether she's on board with the decisions he makes.
GH Spoilers — Liz Webber Responds To An Invitation
It looks like Violet Finn (Jophielle Love) may be playing the role of Hayley Mills in hopes that she can bring Liz and Hamilton Finn (Michael Easton) together again. But does Finn even have anything to do with this?
General Hospital Spoilers – Hint Spencer Cassadine Gets Fired Up
Spencer is sick and tired of playing nice around Dex — not that he's ever done a very good job at that. This time around, he's going to provoke Dex when he brings up his employment with his uncle, Sonny Corinthos (Maurice Benard). There won't be a clean way out of this after Spencer decks Dex as Trina Robinson (Tabyana Ali) and Josslyn 'Joss' Jacks (Eden McCoy) watch on!
GH Spoilers — Sante Sneak Off
Dante and Sam get a night away from the kids, but he might be whispering more than sweet nothings. Dante has something to say and he's going to catch Sam off guard when he does.
General Hospital Spoilers – Leak Robinson Portia Just Can't Mind Her Own Business
Portia is about to open a massive can of worms that Marcus Taggert (Réal Andrews) and Curtis Ashford (Donnell Turner) have both warned her not to. Butting into Trina's private relationship with Spencer isn't going to get her anywhere, but Portia won't be able to resist meddling when Esme opens the door for her.
General Hospital Spoilers — June 29 — Carly Spencer Isn't Giving Up
Carly is heartbroken that Drew is going to prison, and she's going to make sure he knows she'll be waiting for him until he gets out. After just 36 more car payments, they'll be together again, right? We shall see.
Which storyline are you most looking forward to following on GH on Thursday, June 29th? Let us know, and keep checking back for more General Hospital news and spoilers.