General Hospital Spoilers Thursday, September 28: Prison Warden Squirms, Cody Attacks, Sasha Demands, Carly Frantic
General Hospital Spoilers for Thursday, September 28, 2023, reveal that Cyrus Renault (Jeff Kober) takes a meeting at Pentonville. Mac Scorpio (John J. York) offers reassurance. Cody Bell (Josh Kelly) loses his cool and more.
General Hospital Spoilers Highlights
General Hospital Spoilers Cyrus takes a meeting. Cyrus's last attempt to get Sonny Corinthos (Maurice Benard) went South very quickly.
Of course, Sonny had all of this planned and hoped to catch whoever had been trying to get him arrested or worse. Now that Drew Cain (Cameron Mathison) is in the hospital, Sonny will be out for blood.
Cyrus isn't so much after Sonny's blood. Cyrus has made a deal with the warden to deliver Sonny so that he can be released back into society.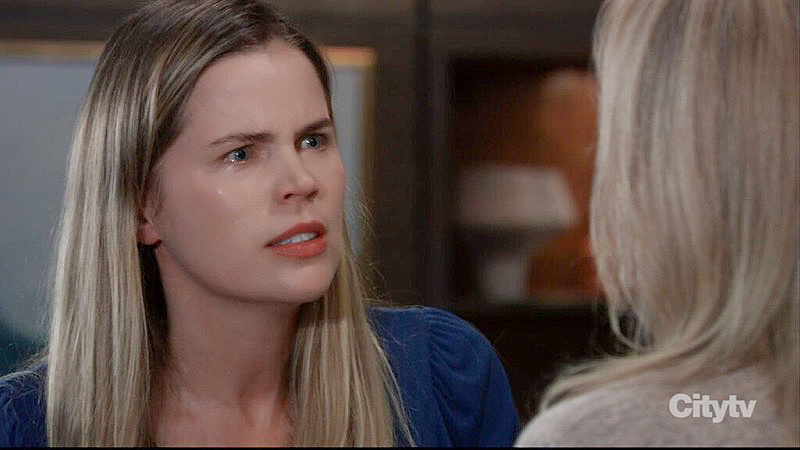 The warden has high hopes of using Sonny as an example and putting him away for good. Will Cyrus' new plan work or will Sonny get the best of him once again? Will Sonny finally figure out who is after him and take Cyrus down?
General Hospital Spoilers: Pentonville Warden Squirms
Jordan Ashford heads to Pentonville, she is demanding that the Warden do an investigation into who was on duty during the Drew Cain attack. Now we all know that Cyrus was probably behind it and since the Warden is working with Cyrus she won't be very happy with this situation.
READ THIS: Find out what happens next on General Hospital.
GH Spoilers: Mac Scorpio Tries To Help Cody Bell
Ava Jerome (Maura West) and Josslyn Jacks (Eden McCoy) find common ground. Ava and Josslyn never see eye to eye on anything.
Josslyn doesn't like Ava and there isn't much love loss either way. There two will finally sit down and have a heart-to-heart talk. What will Josslyn and Ava finally come to agree upon now that they aren't arguing?
Mac offers reassurance when Cody gets worried about Sasha Gilmore (Sofia Mattsson). Cody is determined to make everyone who has hurt Sasha pay.
Now Cody has no idea what is happening since she has gone to confront Gladys Corbin (Bonnie Burroughs). Cody could be facing prison time and he isn't getting any answers very quickly.
General Hospital Spoilers: Cody Bell Loses His Cool
Cody loses his cool when Dr. Montague (Darin Toonder) shows up at the PCPD and physically attacks him. Cody knows that Montague has gotten away with his and he could end up in prison.
MUST WATCH – General Hospital Spoilers: Sasha's New Crisis – Dr. Monty Slips Through PCPD's Fingers – Begins Stalking Her
How can Gladys continue to lie when she knows she has been caught up in her own scheme to defraud Sasha?
Sasha feels betrayed after learning what Gladys has done to her. Gladys doesn't care that Sasha's sanity is at stake, all she cares about is her gambling debts.
Gladys was even getting ready to skip town when Sasha arrives after Sam McCall's (Kelly Monaco) fake call from the bank. Gladys has clearly proven that she cares nothing about Sasha at all.
Sasha demands that Gladys prove her love once and for all and admit what she has done and implicate Dr. Montague. Will the lying Gladys feel so guilty she will come clean and help Sasha put the evil doctor in jail?
Meanwhile, Carly Spencer (Laura Wright) is worried about her man, Drew Cain. Even after the update by his doctors she is concerned there could still be complications.
Be sure to catch up on everything happening with GH right now. Come back here often for General Hospital spoilers, news, and updates.