General Hospital Spoilers Tuesday, August 15: Ava Nervous, Dex Panics, Nina Worried, Chas Suspicious
Find out what is happening to the residents of Port Charles tomorrow!
General Hospital spoilers for Tuesday, August 15, reveals TJ Ashford (Tajh Bellow) and Molly Lansing Davis (Brooke Anne Smith) entertain an important meeting. Portia Robinson (Brook Kerr) is transparent.
Gregory Chase (Gregory Harrison) calls Harrison Chase (Josh Swickard) out. Ava Jerome (Maura West) is looking for a guarantee.
Dex Heller (Evan Hofer) is in a precarious position. Brook Lynn Quartermaine (Amanda Setton) tells Nina Reeves' (Cynthia Watros) she's right to be concerned about someone.
General Hospital Spoilers – Tuesday, August 15, 2023: TJ Ashford And Molly Molly Lansing Davis Host An Important Meeting
TJ and Molly are eager to meet the first of what they assume will be many candidates for surrogacy and egg donation.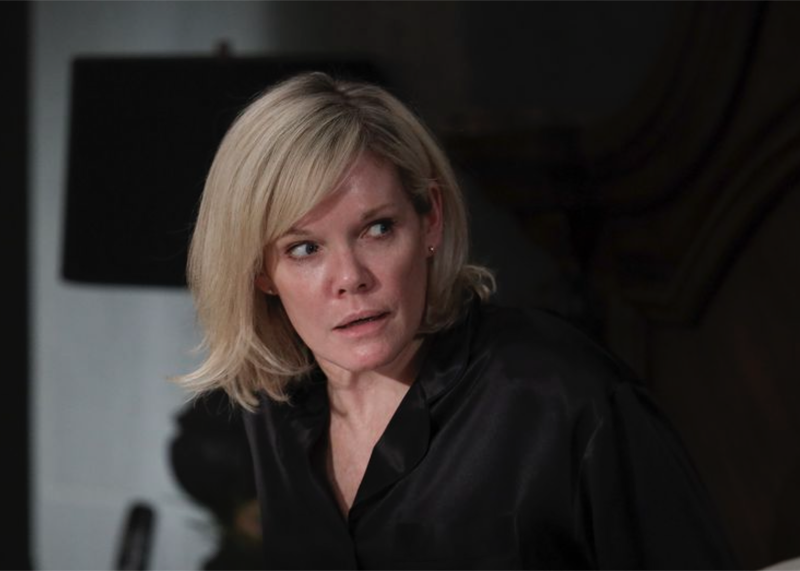 But will the first woman they meet check off all the boxes and have them feeling like it's time to move forward?
General Hospital Spoilers – Say Portia Robinson Lays It All Out
Portia spills her feelings all over Curtis and lets him know exactly where she stands. Meanwhile, he's grieving the loss of his ability to literally stand, and he may not be able to take on the stress of wading through the contaminated waters of their marriage right now.
GH Spoilers — Gregory Chase Puts Harrison Chase On The Spot
Gregory and Alexis Davis (Nancy Lee Grahn) have been dancing around their friendship in search of reading between the lines for a long time.
This time, their awkward eyes will meet as they both leave the office for separate lunch dates. Will Alexis assume he's on his way to meet with Tracy Quartermaine (Jane Elliot) again?
During his lunch with Chase, his son will be left wondering why his dear old dad is in such a rush to see him settle down.
General Hospital Spoilers – Hint Ava Jerome Is Unsure
Sonny has plans for cutting the snake off at the head and making sure no one messes with Ava going forward, but she's not so sure about his strategy.
Will Austin Gatlin Holt (Roger Howarth) make her feel any less uneasy about what lies ahead?
GH Spoilers — Dex Heller Will Panic
Dex is just minding his business and doing his job, guarding Sonny's secrets, and he's about to encounter a roadblock he didn't see coming. Will he be able to thwart their attempts to get through?

General Hospital Spoilers — August 15 — Brook Lynn Quartermaine Worries Nina Reeves
When Nina inquires with Brook Lynn, she's going to be surprised by her response. Sources say this must be about Sasha Gilmore Corbin (Sofia Mattsson). Is there anything Nina can do to help Sasha out of this situation?
Which storyline are you most looking forward to following on GH on Tuesday, August 15th? Let us know, and keep checking back for more General Hospital news and spoilers.