General Hospital Spoilers Tuesday, March 7: Dex Worried, TJ Excited, Sonny Concerned, Ava Freaking
General Hospital (GH) spoilers for Tuesday, March 7, 2022, reveals someone barges in on Ava Jerome Cassadine's (Maura West) plans. Drew Cain (Cameron Mathison) has something to tell Carly Spencer (Laura Wright). Alexis Davis (Nancy Lee Grahn) is worried about Curtis Ashford (Donnell Turner). Dex Heller (Evan Hofer) gives Michael Corinthos (Chad Duell) the latest news on the Pikeman shipment and Sonny Corinthos' (Maurice Benard) business dealings.
Sonny asks Olivia Quartermaine (Lisa LoCicero) to help him out. Nina Reeves (Cynthia Watros) has words with her daughter, Willow Tait (Katelyn MacMullen). Marshall Ashford (Robert Gossett) imparts some wisdom to Portia Robinson (Brook Kerr). T.J. Ashford (Tajh Bellow) puts Molly Lansing Davis (Haley Pullos) on the spot.
General Hospital Spoilers – Tuesday, March 7, 2023: Ava
Jerome

Gets Cut Off

Ava is in the middle of something rather important when someone else barges in and cuts her off. Is this about her conversation with Sonny? Is it possible Dex — or another similar threat — needs to take precedence over Ava's feelings right now? Meanwhile, Ava will warn Austin Gatlin Holt (Roger Howarth) not to get any further entangled with her mess.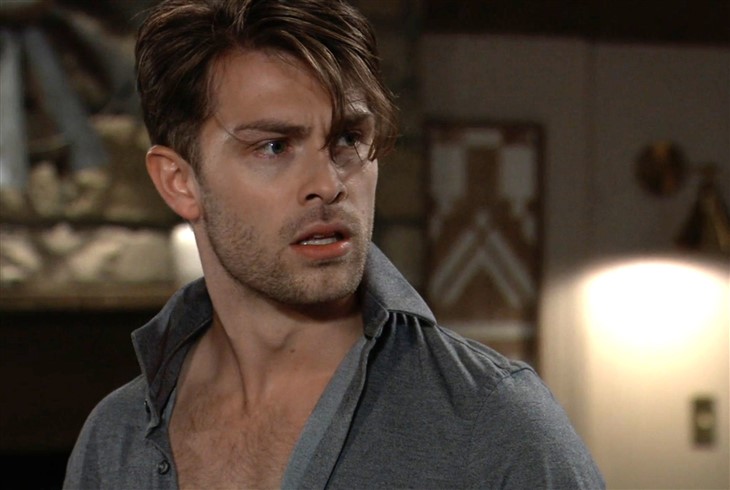 GH Spoilers – Say Drew Cain Shares News With Carly Spencer
Drew has something to tell his lady love, and it just might leave her coming apart at the seams. Carly doesn't need this kind of stress right now, but Drew would rather her be aware of where they stand than keep her in the dark. He knows a thing or two about how that feels. Will he tell her he is worried that Ned Quartermaine (Wally Kurth) is going to report them to the SEC for insider trading?
General Hospital Spoilers — Alexis Davis Worries About Curtis
Ashford
Alexis knows what alcoholism looks like, and she can't believe she's seeing signs of her friend, Curtis, falling off the wagon. Anyone else might think it's just a bad day or a minor hiccup that led Curtis to stay from his recovery plan, but Alexis knows how hard it is to get back on that horse. Will she be able to help Curtis hang on to his sobriety?
GH Spoilers – Tease Dex Heller Brings Michael Corinthos Up to Speed
Dex is going to press Michael to pull the trigger and get more engaged with him in the takedown of his father, Sonny. Why does it seem like the closer they get to dismantling Sonny's enterprise, the more Michael looks unsure that he wants to do it at all? On the flip side, Dex is seriously concerned that Sonny is icing him out because he's onto him.
General Hospital Spoilers — Sonny Corinthos Needs Olivia Quartermaine's Help
Sonny has concerns that he apparently can't share with Nina, or at least, she isn't in the best position to help him out. His former flame, Olivia, might be able to assist him though.
GH Spoilers – Hint Willow Tait And Nina Reeves Meet Again
Nina may feel encouraged after her encounter with Willow. Is her daughter finally going to open her arms to her in some way? Might Willow extend a wedding invitation to Nina and Sonny?
General Hospital Spoilers — Marshall Ashford And Portia
Robinson

Chat

Marshall relays to Portia that instinct isn't the only thing she should be paying attention to. After all, look where her maternal instincts got her in this mess with Trina Robinson (Tabyana Ali), Marcus Taggert (Réal Andrews), and Curtis.
GH Spoilers — March 7 — T.J.
Ashford

And Molly Lansing-Davis Talk About The Future

T.J. and Molly have a serious discussion awaiting them. Are they having a baby? If not, do they want to?

Which storyline are you most looking forward to following on GH on Tuesday, March 7th? Let us know, and keep checking back for more GH news and spoilers.