General Hospital Spoilers Tuesday, May 16: Selina Plots, Cody The Hero, Robert Needs Advice, Diane Transparent
General Hospital spoilers for Tuesday, May 16, 2023 reveals Nina Reeves (Cynthia Watros) pays Carly Spencer (Laura Wright) a visit. Robert Scorpio (Tristan Rogers) looks to a trusted friend for advice on matters of the heart.
Diane Miller (Carolyn Hennesy) lays it out. Sasha Gilmore Corbin (Sofia Mattson) mans up. Cody Bell (Josh Kelly) is a knight in shining armor. Selina Wu (Lydia Look) gives Gladys Corbin (Bonnie Burroughs) a way out. Felicia Scorpio (Kristina Wagner) digs for answers from Holly Sutton (Emma Samms).
General Hospital Spoilers – Tuesday, May 16, 2023: Nina Reeves Visits Carly Spencer
When Nina presses Carly to help her get closer to Willow Corinthos (Katelyn MacMullen), she won't be surprised by her response. When Carly tells her it will have to be on Willow's terms whether they ever become more than mere acquaintances, will Nina grin and bear it — or clap back?
General Hospital Spoilers – Say Robert Scorpion Needs Dating Advice
Robert isn't sure how to proceed with his barely there relationship with Diane, but he knows just the person who might be able to help him out — Anna Devane (Finola Hughes). This guy has quite the pool of exes to pull from when he's in the lurch. Will Anna be able to help him navigate the rocky landscape of dating Diane and letting Holly down easy — or isn't that what he wants?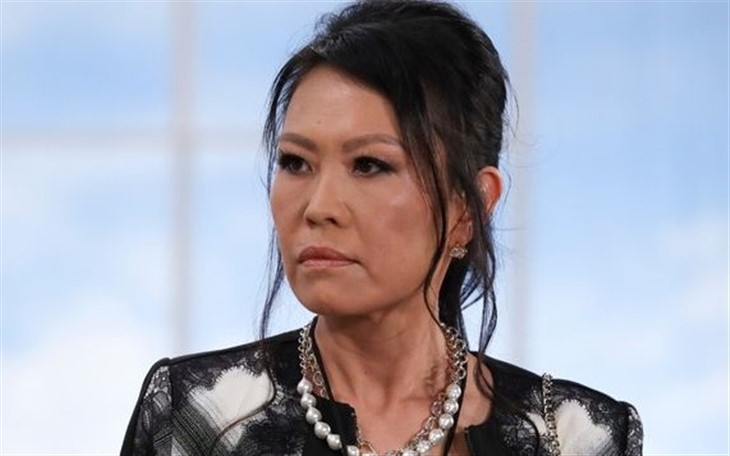 GH Spoilers — Diane Miller Is Transparent
Diane puts all of her cards on the table, but who is on the receiving end? Could this be about Robert? It's not likely since she already read him the riot act and he now knows where she stands. Perhaps Diane is onto Martin 'Marty' Grey (Michael E. Knight) and knows he was behind the SEC tip on Carly and Drew Cain (Cameron Mathison).
General Hospital Spoilers – Hint Sasha Gilmore Corbin Faces Her Fears
Sasha is going to be on stage on live television once again, back on Heart & Home. Maxie Jones (Kirsten Storms) made this sound like a good idea, but the familiarity of the set and what happened last time is going to make Sasha think twice about it after it's too late.
GH Spoilers — Cody Bell Wins Out
Cody is going to show up and save the day for someone special. Might that person be Sasha? Could he redeem himself if he spares her of humiliation?
General Hospital – Spoilers Leak Selina Wu Gives Gladys Hope
Selina is going to give Gladys a new way out of her debts, which continue to pile up. Why does she keep bringing her back to the table if she doesn't think Gladys can pay up? As it turns out, Selina might want something specific and has a very crafted agenda for why she wants Gladys indebted to her.
General Hospital Spoilers — May 16 — Felicia Scorpio And Holly Webber Dish
Holly won't be sure how to answer Felicia when she asks if Holly will be sticking around Port Charles. Without any assurance from Robert that he wants to reunite the same way that she does, Holly fears there may be nothing keeping her there.
Which storyline are you most looking forward to following on GH on Tuesday, May 16th? Let us know, and keep checking back for more General Hospital news and spoilers.