The Young And The Restless Spoilers: Diane Learns Phyllis Is Alive Next?
The Young and the Restless spoilers document that Kyle Abbott (Michael Mealor) does not want his mother to pay a legal price for something he believes in his gut she did not do. Based on Daniel Romalotti's (Michael Graziadei) supposed witness, Kyle learned that Phyllis Summers (Michelle Stafford) is alive.
The above means that Diane could not have killed her. Whether she can provide evidence that proves she did not conspire with Jeremy Stark (James Hyde) to bump Phyllis off remains to be seen.
However, Daniel's reveal was not the complete truth. As viewers know, he protected his sister by claiming to have been the person Phyllis contacted and met in Chancellor Park.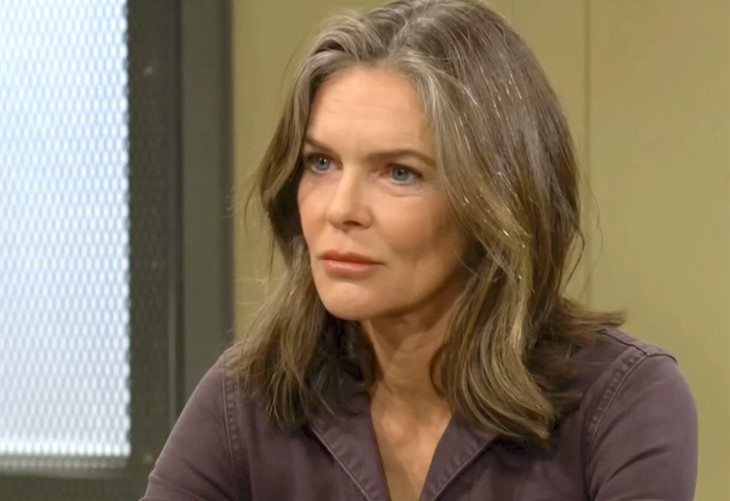 The Young And The Restless Spoilers – Imploring Secrecy Is Not Feasible
Phyllis told Summer Newman Abbott (Allison Lanier) not to tell Daniel she was alive. That ask was impossible to live by, and Summer relayed what she learned shortly thereafter.
Daniel told Kyle, Jack Abbott (Peter Bergman), and Michael Baldwin (Christian Le Blanc) not to tell Summer what he said. That was to protect her, though the guys were not informed of the full reason why.
Michael is imploring everyone not to tell anyone, including Diane, about Phyllis' status. Kyle does not intend to honor that request.
YR Spoilers – Why Should Kyle Abbott Keep Quiet?
Thankfully, Diane had her bail hearing with a new judge. Reasonable minds prevailed, she was not considered a flight risk and had her confinement shifted from prison to the Abbott mansion, complete with an ankle bracelet.
The idea of keeping news of Phyllis' reveal to himself makes no sense. How would doing so benefit Diane?
So, Kyle is teased to tell his mother the truth or some version of it shortly. That will help to push this storyline to a believable and needed climax.
Young And The Restless Spoilers – Diane Jenkins' Postgame Show
Diane will be apoplectic when learning the full extent of what Phyllis did to her life. After months of family and business sabotage, Phyllis conspired with Jeremy to employ a revenge plan that patterned what Diane did ages ago.
It is right to say that Phyllis is suffering from similar mental health issues that are similar to the ones Diane endured. But Kyle can not concern himself with his mother-in-law's best interests when his mother is suffering and faces a precarious legal fate without the Phyllis reveal being told. So, he feels compelled to tell it on Y&R.
This site is a leading source for everything linked to The Young and the Restless. Check back regularly for Y&R spoilers and news!