General Hospital Spoilers Tuesday, September 5: Nikolas Pressured, Sonny Scrambling, Cyrus Mind Games, Joss Shocked
Check out what is happening in Port Charles on tomorrow's GH episode!
General Hospital spoilers for Tuesday, September 5, 2023 reveal that Cyrus Renault (Jeff Kober) plays mind games with Drew Cain (Cameron Mathison).
Nikolas Cassadine (Adam Huss) doesn't know how to answer Austin Gatlin-Holt's (Roger Howarth) inquiry. Josslyn 'Joss' Jacks (Eden McCoy) is shocked.
Sonny Corinthos (Maurice Benard) will be scrambling on the inside. Carly Spencer (Laura Wright) wants to know the truth — now. Ava Jerome (Maura West) tries to ply answers from Mason Gatlin (Nathanyael Grey). Diane Miller (Carolyn Hennesy) doesn't delay getting to work.
General Hospital Spoilers Tuesday, September 5, 2023: Drew Cain Is On The Receiving End Of Cyrus Renault' Games
Drew will have to manage Cyrus' reign of terror in ways he never expected now as his protection from Sonny's far-reaching power comes to a close and he finds himself in need of it more than ever. Is Cyrus making threats against him?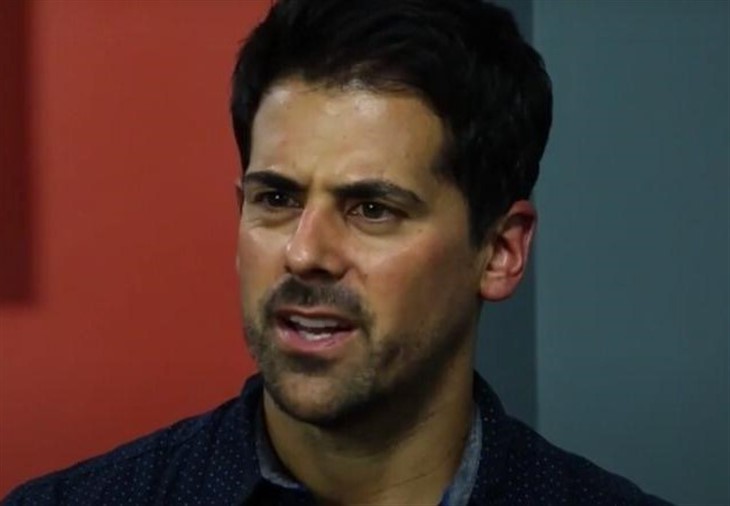 General Hospital Spoilers – Say Nikolas Cassadine Is Pressed by Austin
Austin is curious about what comes next for Nikolas now that Sonny has been arrested and Cyrus has everything he needs to kick off his revenge plan. Nikolas is still a wanted man; so he doesn't have the upper hand across the board, but he certainly has Ava where he wants her.
GH Spoilers — Joss Jacks Can't Believe It
Joss thought she was just blowing off steam at a concert with friends. She never expected to come home to World War III or find her boyfriend and family huddled up trying to figure out their next move with Sonny in jail. But she definitely didn't expect to have the finger of blame lean in her direction either.
General Hospital Spoilers – Hint Sonny Corinthos Won't Sweat It
On the inside, Sonny will be concerned that this is more trouble than Diane has ever had to get him out of. At the same time, he's not going to show any of that concern on the outside. The last thing he needs are the feds thinking they're getting to him. As he remains cool, calm, and collected, no one else will be.
GH Spoilers — Carly Spencer Pushes For The Truth
Carly won't have any better option but to logically suspect that one of the people who knew about the Pikeman footage was also the person who turned Sonny in. It makes some moderate sense that it could have been Dex since he wanted to stay on board with Sonny, and that could have just been him looking for cover.
READ THIS: Find out what happens next on General Hospital.
Michael Corinthos (Chad Duell) may not have truly given up on his vendetta against his father either. But as both of them insist it wasn't them, Carly's curiosity might turn in Joss' direction.
General Hospital Spoilers – Claim Ava Tries To Work Her Magic
Ava wants answers about where Nikolas' body is and she just might think she has what it takes to lure them out of Mason's lips. But how far will she have to go to get what she wants, and will she end up regretting that she ever asked?
GH Spoilers — September 5 — Diane Jumps Into Action
Diane knows she's going to have quite the case on her hands trying to debunk video evidence of Sonny's illegal activities. If the feds managed to recover footage that was on the flash drive Carly destroyed and Dex tossed into oblivion, it's going to leave her as confused as everyone else as to how they came into contact with it.
Will learning how they gained the evidence against him and proving it was entrapment be the only way she can shut this down?
Which storyline are you most looking forward to following on GH on Tuesday, September 5th? Let us know, and keep checking back for more GH news and spoilers.