General Hospital Spoilers Wednesday, July 26: Sonny In Charge, Dante Surprised, Ava Confesses, Portia Frustrated
General Hospital (GH) spoilers for Wednesday, July 26, 2023 reveals Sam McCall (Kelly Monaco) and Dante Falconeri (Dominic Zamprogna) convene to discuss details of someone's case. Portia Robinson (Brook Kerr) is surprised.
Michael Corinthos (Chad Duell) and Willow Corinthos (Katelyn MacMullen) affirm their love — again. Dex Heller (Evan Hofer) brings Josslyn 'Joss' Jacks (Eden McCoy) up to speed. Ava Jerome (Maura West) comes clean — sort of. Sonny Corinthos (Maurice Benard) is on top of things, allegedly.
General Hospital Spoilers – Wednesday, July 26, 2023: Sam McCall And Dante Falconeri Link Up
Sam might surprise Dante with her take on a case — especially when he notices she thinks she knows why things went down the way they did. Is this about Mac Scorpio (John J. York) and Cody Bell (Josh Kelly), or might it be about Gordon Stevens (Maurice Hall)?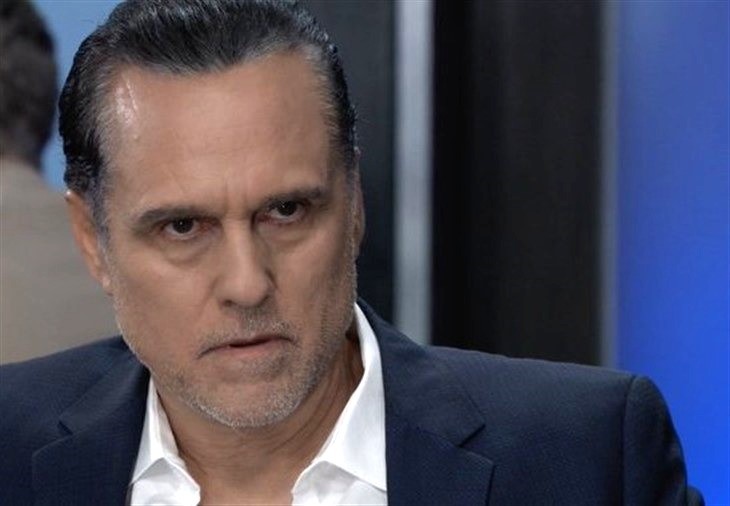 GH Spoilers – Say Portia Robinson Didn't Expect This
When Portia makes a suggestion about Curtis Ashford's (Donnell Turner) situation, he's going to bite back. She wasn't expecting him to resist every attempt she's made to support him, and now it sounds like they may not even be headed home together.
GH Spoilers — Willow Tait And Michael Corinthos Are In Love
It's probably still too soon to consummate their marriage, but Michael and Willow are getting pretty clever about other ways to cement their feelings for one another as husband and wife. What will it be this time?
General Hospital Spoilers – Hint Dex Heller Briefs Joss Jacks
When Dex answers the door and is surprised to see his girlfriend standing before him, she won't take kindly to his shock. Who exactly was he expecting? When he tells her why he was caught off guard and what's going on with Sonny and the business, it may not sit well with her.
GH Spoilers — Ava Jerome Explains Herself
Ava will continue to clash with the new replacement for Pilar Rodrigeuz (Brenda Barberena). Mason Gatlin (Nathanyael Grey) didn't hold back with this one. Ava isn't going to let anything happen to the people she loves — including Avery Corinthos (Grace Scarola) and Delia Ryan (Ilene Kristen).
General Hospital Spoilers — July 26 — Sonny Takes Care of Business
When Sonny is presented with concerns about the way things are being managed, he won't hesitate to insist he's got it covered. Does he though?
Which storyline are you most looking forward to following on GH on Wednesday, July 26th? Let us know, and keep checking back for more General Hospital news and spoilers.
For more about what's happening on your favorite soaps and more ways to connect with us, join the conversation on our YouTube Page or our Facebook Page, check out our Twitter feed, look for an update on our Instagram, follow us on Threads , Always stay up-to-date with us on Google News, or drop us an e-mail HERE! See you there!