General Hospital Spoilers: Wednesday, November 7 – Bobbie's Rattled – Brad Spills The Beans To Britt – Laura Accuses Ryan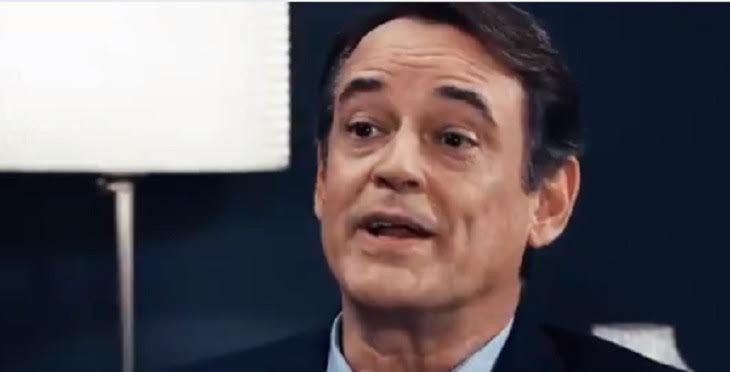 General Hospital spoilers for Wednesday, November 7, tease that Nina (Michelle Stafford) will get the scoop from Maxie (Kirsten Storms) about what she did on her birthday. Nina will be worried that Maxie was by herself, but Maxie will clue her in that she celebrated with Peter (Wes Ramsey) and had a great time.
Meanwhile, Bobbie (Jacklyn Zeman) will have some concerns to share with Michael (Chad Duell). She'll be fresh from a visit with Brad (Parry Shen) and Lucas (Ryan Carnes), and something will have her upset. "What could you have seen at Brad and Lucas that got you so rattled?" Michael will ask.
Next, on the new GH episode on Wednesday, November 7, Brad and Britt (Kelly Thiebaud) will chat at the hospital. Brad will open up and bear all to Britt about what he's been through with Wiley. As per usual, Brad will end up in a tizzy and worried that his life will be destroyed by what he's done.
Is there anything Julian can do to reconcile with Lucas, West Coast? Tune into an emotional, new #GH – STARTING NOW on ABC! @RyanCarnes1 #GH55 pic.twitter.com/i7IkXhF8VW

— General Hospital (@GeneralHospital) November 6, 2018
Also, Jason (Steve Burton) will meet with Curtis (Donnell Turner), Sam (Kelly Monaco), and Carly (Laura Wright). Jason promised to investigate what's going on at Ferncliff, and it looks like he may have an idea that involves Carly's participation. Jason will put on his best persuasive skills to encourage Carly to say yes. "If this lets you put Ferncliff behind you, then it's worth it," he'll say.
Finally, on Wednesday, November 7, Laura (Genie Francis) will bump into Ryan (Jon Lindstrom) at the hospital and grill him about why he wanted to separate from her. Now that Laura's given it more thought, she thinks she may know the reason. "There's a third person in this marriage, and I think I know who it is," she'll tell Ryan. Could she be referring to Ava (Maura West)?
It sounds like we're in for a great episode on Wednesday! Stay tuned to the ABC soap and don't forget to check Celebrating The Soaps often for the latest General Hospital spoilers, updates, and news.