General Hospital Spoilers Wednesday, September 20: Sonny Offers Protection, Cody Confesses, Charlotte Caught, Tracy Shocked
General Hospital Spoilers for Wednesday, September 20, 2023, indicate Tracy Quartermaine (Jane Elliott) says Brook Lynn Quartermaine (Amanda Setton) should be thanking her.
Sasha Gilmore (Sofia Mattsson) wants to know how Cody Bell (Josh Kelly) was dishonest. Felicia Scorpio (Kristina Wagner) says Cody is full of surprises.
Maxie Jones (Kirsten Storms) wonders how she doesn't know this. Gregory Chase (Gregory Harrison) questions Hamilton Finn (Michael Easton).
Valentin Cassadine (James Patrick Stuart) questions Charlotte Cassadine (Scarlett Fernandez). Anna Devane (Finola Hughes) wants Sonny Corinthos's (Maurice Benard) protection.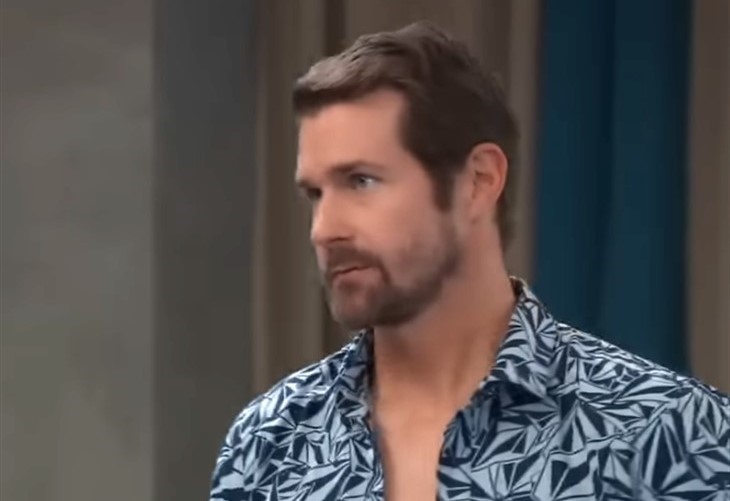 General Hospital Spoilers Highlights
Tracy is shocked when Brook Lynn confronts her once again. Tracy feels that Brook Lynn should be grateful that she has Harrison Chase (Josh Swickard) back and is living with him.
Tracy doesn't see how Brook Lynn isn't more accepting of her good fortune. It isn't like she lost her chance with Chase or anything.
General Hospital Spoilers suggest that Sasha questions how Cody has been dishonest. However, Cody knew what Gladys Corbin (Bonnie Burroughs) had been doing for some time but never told Sasha.
Of course, Sasha hasn't really given Cody a chance to say anything about Gladys because she didn't want to hear it.
GH Spoilers – Felicia Scorpio Pretends She Knew Nothing
Felicia will pretend that she has no idea what Cody has been up to. And yes Felicia has been helping with information just as well.
MUST READ – GH Spoilers: Unintended Family Reunion, Will Laura And Kevin Spot Nikolas In Europe?
However, now that Cody has finally gotten to the bottom of everything with Sasha including breaking her out of Ferncliff and back home where she belongs. Has Cody gotten Sasha out in time to save deception?
Finn and Liz have been trying to get some more information on Gregory's ALS. However, Finn is not on Gregory's paperwork to get any specific information about his care.
Will Gregory catch Liz and Finn trying to get information other than what he has told them? Will Gregory once again put Finn in his place?
General Hospital Spoilers – Charlotte Cassadine Caught In The Act
Valentin and Nina have found evidence that Charlotte has been the one stalking Anna. Valentin will go and try to get to the bottom of this before Anna gets the police on the case.
Can Valentin keep Charlotte out of getting into major trouble over this latest scheme she has gotten herself into and is Jake Webber (Hudson West) in on this as well?
Anna is even more terrified for her life now than she was before. Anna has now approached Sonny for help. Sonny has offered Anna protection before but she feels this is getting way out of hand.
What will Anna do when she learns that Valentin's daughter has been the one stalking her and making him look guilty all of this time?
Be sure to catch up on everything happening with GH right now. Come back here often for General Hospital spoilers, news, and updates.