General Hospital Spoilers: Will Jason Morgan Perish On Cassadine Island?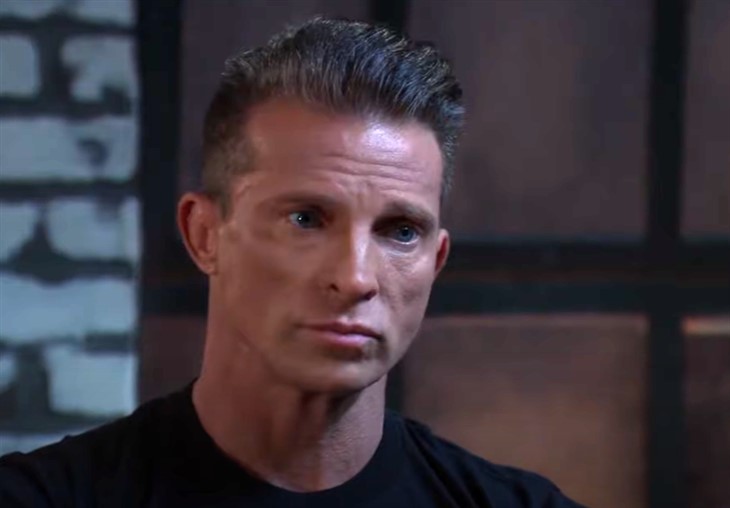 General Hospital spoilers reveal the end of the Cassadine Island story as Robert Scorpio and Anna Devane are back searching for Peter August and Drew Cain is used as a weapon against his brother.
General Hospital Spoilers – The End Of Jason Morgan…Again?
Jason Morgan was already dead once when he was shot and pushed off Pier 53 in 2012 but that doesn't mean he can't die again. With Steve Burton rumored to be off the soap for not complying with ABC's COVID-19 vaccine mandate, it looks like Peter's (Wes Ramsey) Tarot card mind control might do Jason in one final time.
Peter has every intention of getting off that island with Britt Westbourne (Kelly Thiebaud) and Liesl Obrecht (Kathleen Gati) in tow. After all, Liesl knows how to induce mind control and she wants her to do so with Maxie Jones (Kirsten Storms) so she will take him back. Liesl has absolutely no intention of doing any such thing and Britt is relying on Jason to work some magic and reverse the spell that Peter has on Drew (Cameron Mathison) whenever he draws that ominous Tarot card.
GH Spoilers – Jason And Drew: A Fight To The Finish
As Anna (Finola Hughes) and Robert (Tristan Rogers) find more clues as to what is going on with Peter and how to trap him, things start to go terribly wrong. Drew does end up attacking his brother and it looks like something happens to break his spell, but it might be too late. And, of course, Peter doesn't care what happens to either brother.
General Hospital Spoilers: Harmony Finds Herself in Grave Danger From Esme #GH #GeneralHospital

— SOS/CTS/HH (@SoapOperaSpy) November 18, 2021
While Jason wants nothing more than to make Peter pay for stealing so many lives and so many years of his and Drew's lives, it may be too late. To Peter, both Jason and Drew are collateral damage now that Victor Cassadine (Charles Shaughnessy) has turned on him.
Rumor has it that Drew does soon return to Port Charles and to Carly (Laura Wright) and Sonny Corinthos (Maurice Benard) and has to deliver some pretty bad news. Will Drew be reunited with his daughter, Scout, only to tell Danny Morgan that his father is gone once again? And if Jason is gone, what will this do to Carly and will she end up blaming Nina Reeves (Cynthia Watros) since everything is Nina's fault in her mind. Stay tuned to General Hospital weekdays to see how this story plays out.