General Hospital Star Josh Swickard Opens Up About On Set Challenges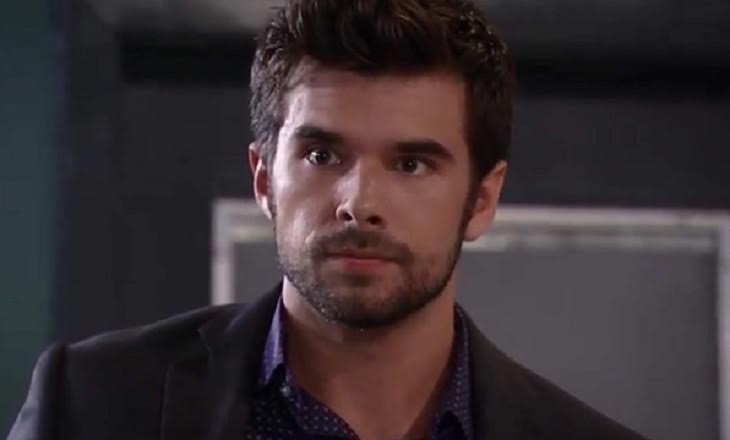 General Hospital star Josh Swickard is opening up about his on-set challenges and how it feels to work with some of the soap's all-star veterans. The actor, who plays Chase on the hit show, is still on a learning curve, but he goes to work every day hoping for the best.
In a new interview, Josh says that he first felt floored over the accelerated pace behind the scenes. "Some of the veterans will block a scene and then get it in one take," Josh told Soap Opera Digest. "They're overlapping and arguing and perfectly lining up, while doing the blocking they just learned – and they blow it out of the water! They go back to the dressing room and I stand there like, 'What just happened?' The ability they have to just turn it on and have everything come together in one or two takes is shocking."
We're thrilled to present: Mr. & Mrs. Curtis Ashford! 💍 #SocialExclusive #NewPhotos #GH55 #JustMarried pic.twitter.com/u7sq28DRus

— General Hospital (@GeneralHospital) December 4, 2018
And while Josh has thought about throwing in the towel on several different occasions, he hasn't done it just yet. In fact, the young actor is determined to show the daytime television world that he does indeed have what it takes to be a huge soap opera star.
He added, "One Friday, I had to do 64 pages in one day. The second I got the email, I thought, 'This is where I put in my two week's notice. It's been a good run!' But I worked really hard and came out of it feeling like I could take on the world. I look back over these past few months and realize, 'Dude, you're doing fine. Believe in yourself and keep putting in the work.'"
General Hospital airs weekdays on the ABC network. Check your local listings for times. In the meantime, drop us a line with your thoughts in our comments section below. And as always, don't forget to check back with Celebrating the Soaps for all the latest news, updates and spoilers on General Hospital and all of your favorite daytime television shows right here!
Read more news, spoilers, and gossip on our Celebrating The Soaps General Hospital homepage