General Hospital's Nathan Parsons Reflects On Playing Ethan On GH, How His Role Changed Him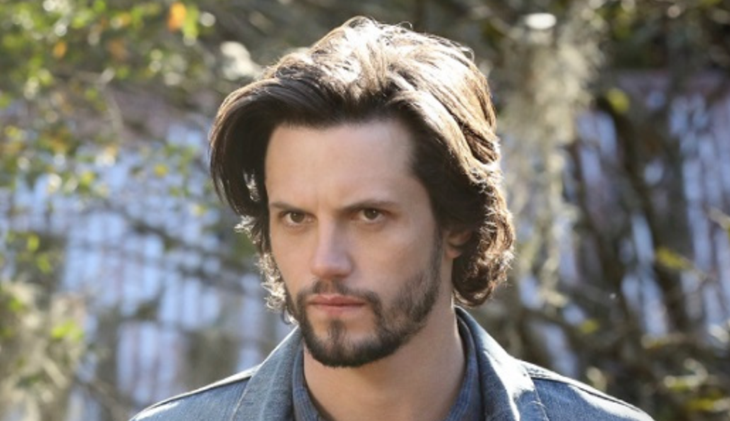 General Hospital's ex-Ethan Lovett, Nathan Parsons, recently chatted with Soaps In Depth and talked about his most recent project, "Roswell, New Mexico." Parsons' career has blossomed since leaving GH, and he reflects on his time at Port Charles.
In an interview with Soaps In Depth, Parsons recalled that he was 20 years old when he started at "General Hospital." He said that he probably was more fun at that age, but now he has become wiser. He said that much of that is because of his time as Ethan.
He added that he is now "more adept at navigating how to operate on a set, how to comport yourself with respect, and I learned all that from the wonderful people I got to work with on GH."
He also shared that his co-stars at GH had been welcoming and he had a great time with the daytime soap. "I was welcomed by Tony Geary (ex-Luke), Maurice Benard (Sonny), and the whole crew over there. They were amazing to me and so welcoming. It was a wonderful time in my life," Parsons said.
Luke & Ethan!! 🙂 #gh pic.twitter.com/M3CE8StrFi

— ✧✦✧✦✧✦ (@fyeahGH) July 2, 2015
Nathan Parsons portrayed Ethan from 2009 to 2015 until his character was sent off with Robert Scorpio (Tristan Rogers) when Luke Spencer (Anthony Geary) convince Robert that Ethan is his son. Parsons later joined the cast of hit TV series "Once Upon A Time" as Nick Branson, Jack, and Hansel. He was also cast in "The Originals" and appeared there several times as Jackson Kenner between 2014 and 2018. He also played as a vampire named James in "True Blood" in 2014.
His newest project is "Roswell, New Mexico" where he portrays the character named Max Evans who is from another planet. The role "sort of forced me to examine parts of myself that I generally shy away from. But it's been a really fun journey to sort of discover the second, third and fourth layers of Max," Parsons shared.
"Roswell, New Mexico" airs on The CW on Tuesdays at 9:00 p.m.
Read more news, spoilers, and gossip on our Celebrating The Soaps General Hospital home