GH Spoilers: Ned & Eddie's Worlds Collide! Is Lois Cerullo Returning This Fall?
General Hospital (GH) spoilers for the fall suggest that Eddie Maine and Ned Quartermaine's (Wally Kurth) past and present worlds will collide.
Added teasers hint that because of this, his marriage with Olivia Quartermaine (Lisa LoCicero) may not survive.
Considering the two are actually getting along as of late, even as he continues to believe he's "Eddie", what kind of plot twist does the soap have in mind for this storyline to go awry?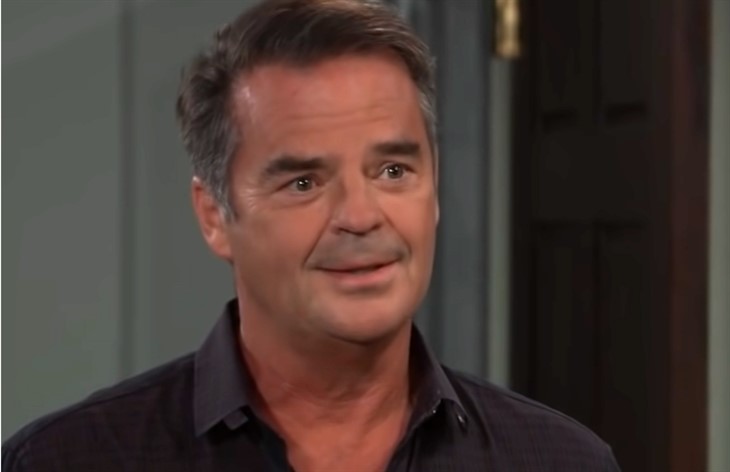 General Hospital Spoilers – Lois Cerullo Was A Major Part Of Eddie Maine's Life
GH spoilers have teased about a possible Lois Cerullo return, mentioning Ned's wife multiple times since he slipped back into his Eddie persona. OG Lois, actress Rena Sofer has ended her Bold and the Beautiful (B&B) role for a while now, so a return is possible.
Plus, Lois was a major player in Eddie Maine's storyline, and while Neddie didn't recognize her when his daughter Brook Lynn Quartermaine (Amanda Setton) pointed out a photo; seeing her in person could trigger a memory or two.
GH Spoilers – Lois Cerullo & Ned Quartermaine Were A Bonafide Super Couple In The Day
Anything is possible in the land of Port Charles. If Ned and Eddie's "past and present" collide, this could mean that Ned gets his memory back but decides he wants to leave the corporate rat race and head back on tour.
Olivia may nix that idea, as the two can't just pick up and leave, thanks to Leo Quartermaine (Easton Rocket Sweda); however, knowing Ned, it seems unlikely that their marriage would fall apart due to this.
He'd want to do something that works for his family (i.e. touring in the summer versus during the school year or only for a few weeks at a time to not disrupt little Leo's life).
Still, with all that BLQ is going through, thanks to Tracy Quartermaine (Jane Elliot), Lois could make a pitstop to Port Chuckles to see if her ex is okay and how her daughter is doing.
Lois and Ned had incredible chemistry back in the day, so would sparks fly upon a "reunion"?
Will Lois return to the show? Could she place a wedge in Oliva and Ned's marriage? Share your thoughts, below!
Tune into your favorite ABC soap daily to see all the drama unfold and visit this site for the latest General Hospital news, spoilers, and updates.