Experience A Very Venice Romance On Hallmark Channel [IMAGES]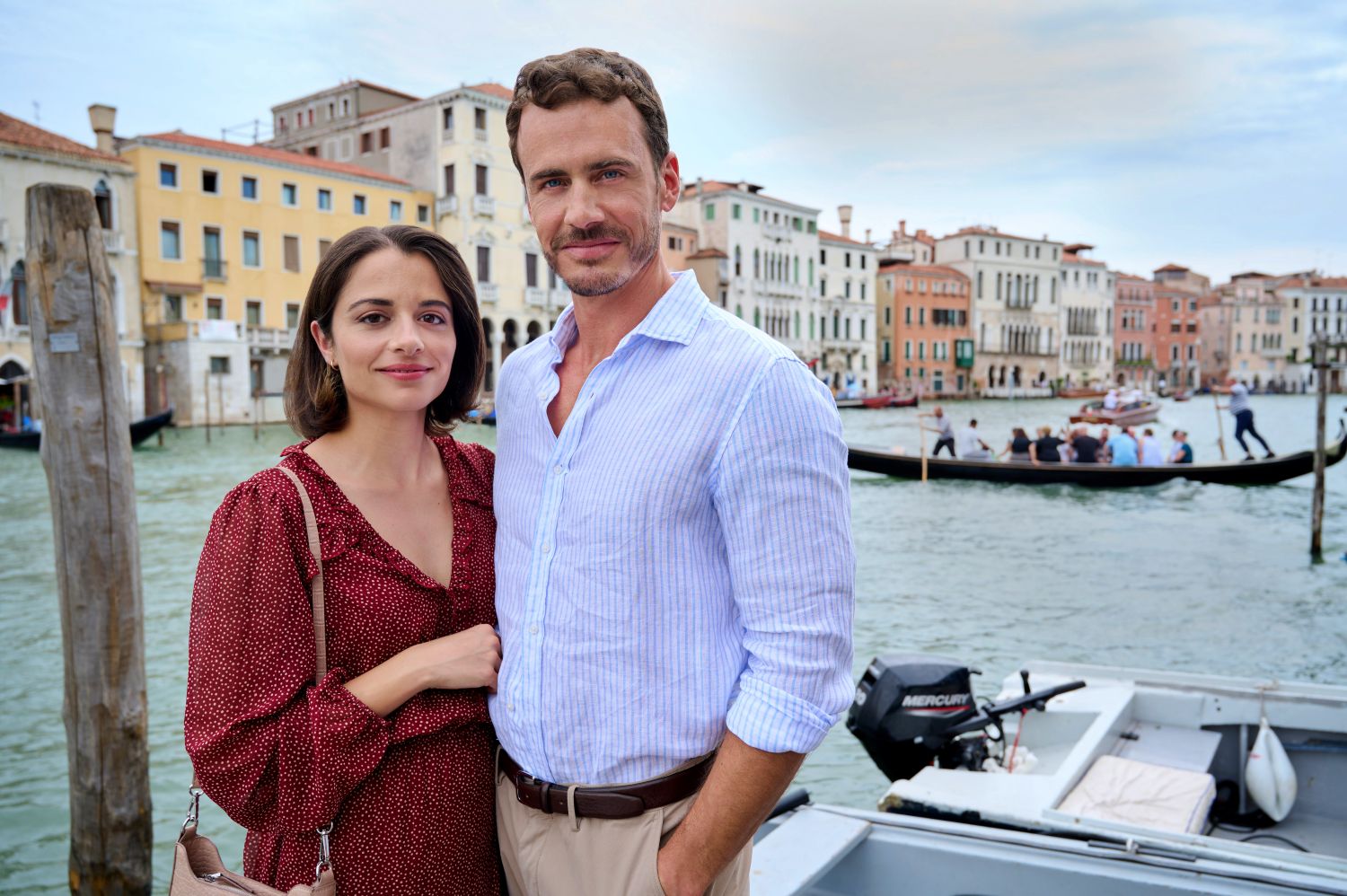 As recently reported, Hallmark Channel is releasing the new, original movie A Very Venice Romance, starring Stephanie Leonidas and Raneiro Monaco Di Lapio.
However, now we have some amazing images taken on the truly spectacular film set – the canals of Venice.
The movie is set to premiere on September 30 as part of the network's annual Fall Into Love programming event.
Read on to find out more about the movie, its cast members and the official premiere date.
A Very Venice Romance on Hallmark Channel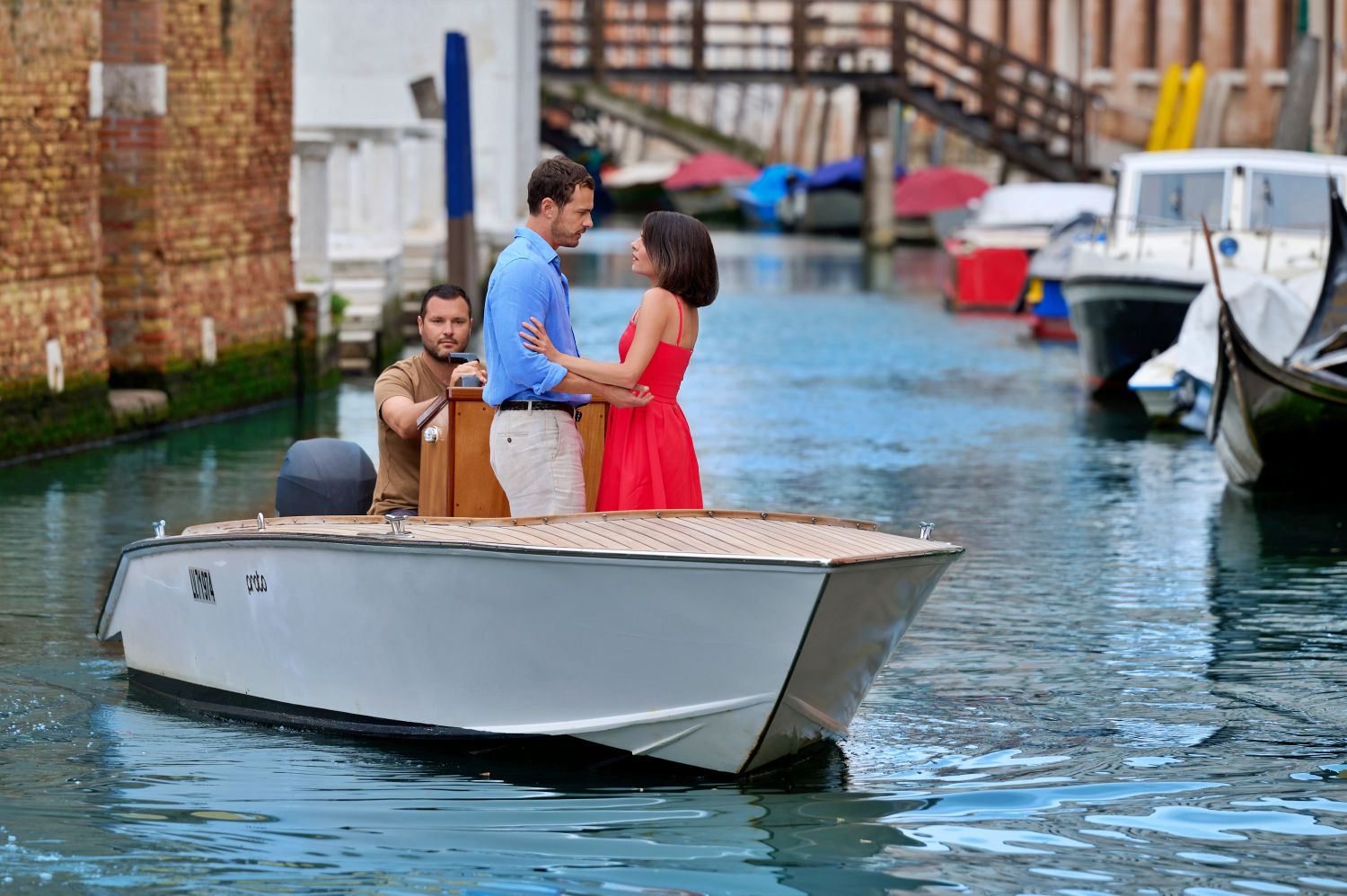 According to the official synopsis, A Very Venice Romance sees opposites attract in a beautiful setting.
The story follows a New York City business executive, Amy (Stephanie Leonidas) and an Italian chef Marcello (Monaco Di Lapio).
Amy has been trying to launch healthy-forward deliverable meal prep kits with supplements.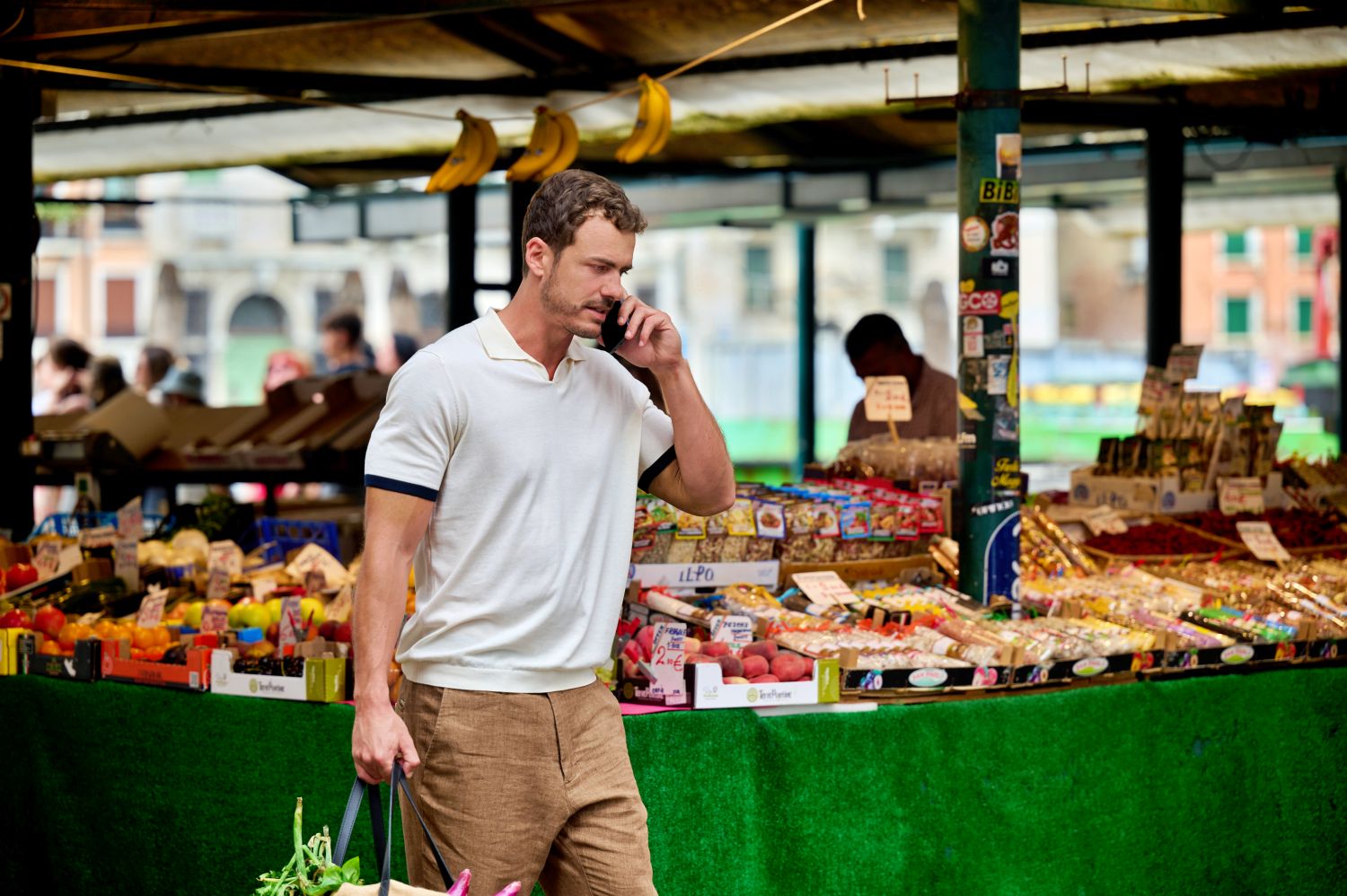 For this purpose, she needs to find a chef to help guide the venture and sets her sights on Italian Chef Marcello.
However, he declines to listen to Amy's offer, so she decides to travel to Venice, Italy, where she signs up for his advanced cooking course, hoping to make her case in person.
Along the way, Amy meets an assortment of charming and quirky tourists as they learn to cook and travel around the island.
Meanwhile, Marcello introduces her to the slow-paced pleasures of Italy while revealing that the kits can be healthy if she uses fresh ingredients, rather than supplements.
However, Amy's boss isn't impressed and Amy risks losing her job if she doesn't stay on-brand. Will Amy follow her instincts and her heart, or will she stay quiet to keep her job?
Where have you seen the cast before?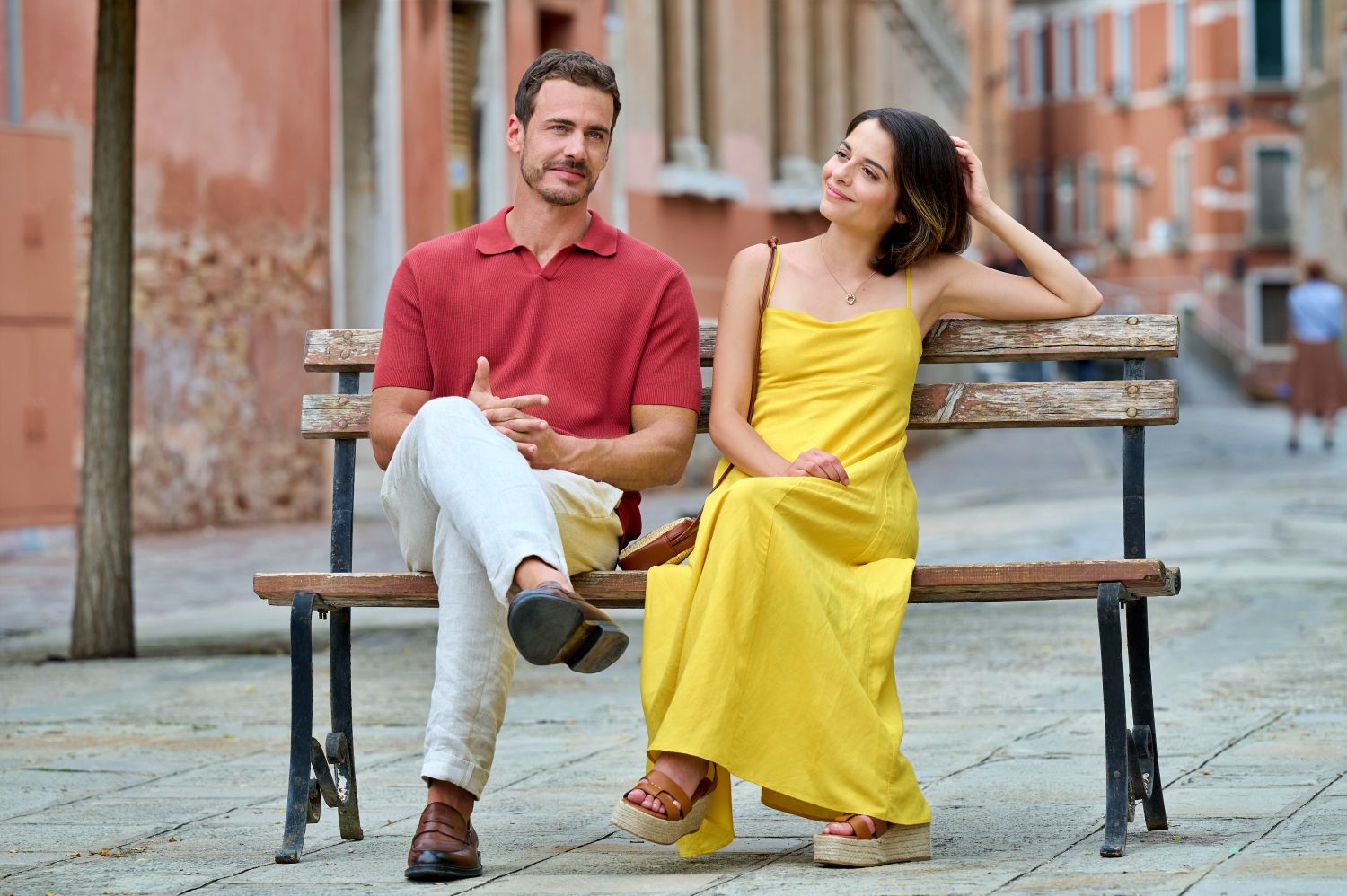 Stephanie Leonidas, who plays Amy, has previously starred in Defiance and Snatch. She leads opposite Raniero Monaco Di Lapio as Marcello and is known for his roles in Un passo dal cielo 2 and Rosy Abate.
According to the official IMDb page, other cast members include Max Kraus (The Witcher, The Princess) as Sage and JR Esposito (Barbarian, A Christmas Story Christmas) as Dr. Higgins.
Meanwhile, Giovanni James Bertoia (Diabolik, L'alligatore) plays the role of Giorgio.
Behind the scenes of A Very Venice Romance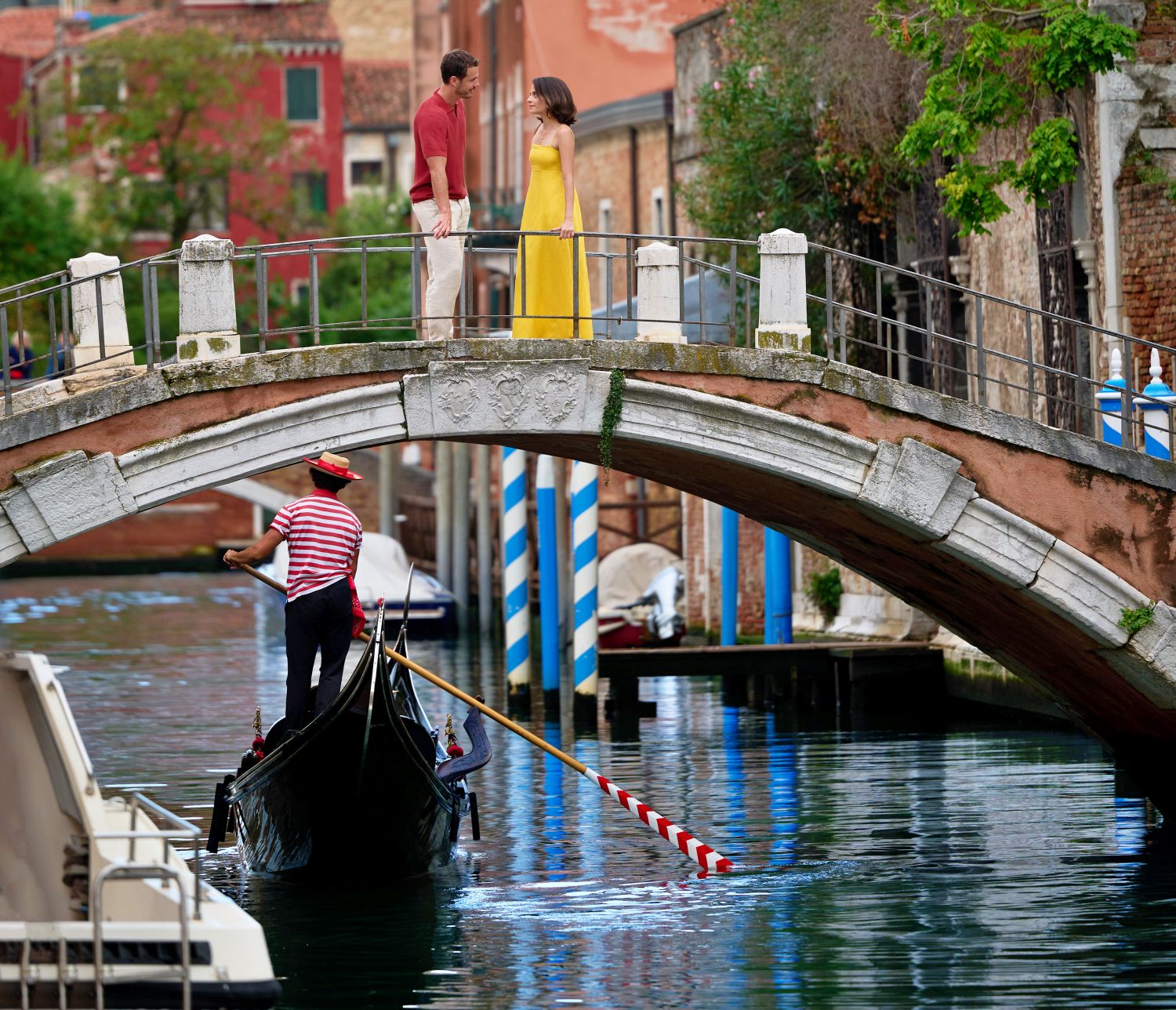 The new, original movie A Very Venice Romance hails from Hallmark Media with Beth Miller executive producing.
Meanwhile, Jeff Beach, Philip Roth, Kristina Kambitova act as producers and Sufo Evtimov is a line producer. The movie is directed by Liz Farrer from a script penned by Alex Wright.
When does the movie premiere on Hallmark Channel?
A Very Venice Romance premieres on Saturday, September 30, 2023, at 8 pm ET/PT on Hallmark Channel as part of the network's popular Fall Into Love programming event.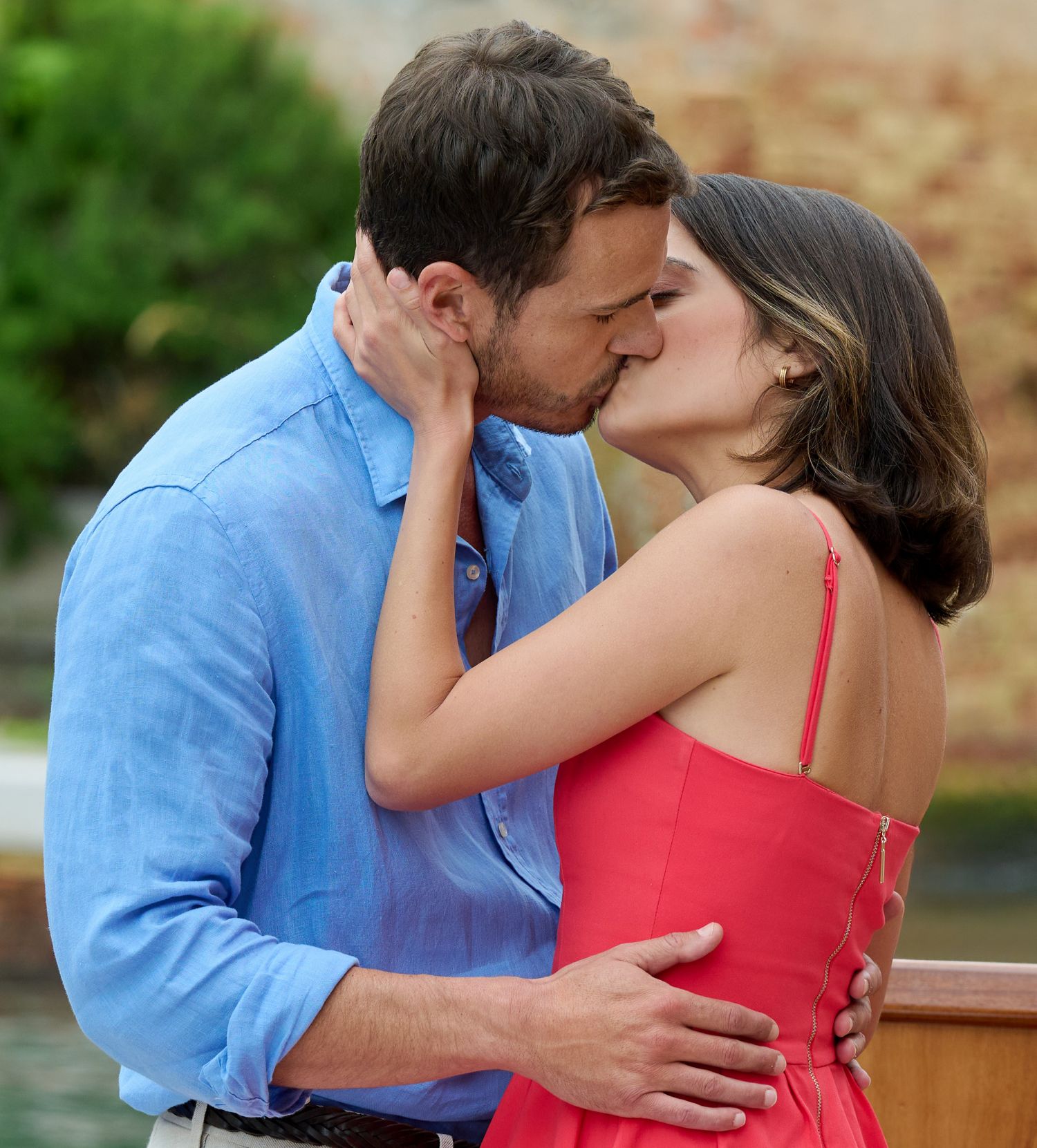 Readers, are you looking forward to watching beautiful scenes of Venice in the new, original movie A Very Venice Romance? Let us know by dropping a comment below.