When Calls The Heart: Rosemary And Lee's Baby Name Revealed
When Calls the Heart spoilers, news, and updates tease that Rosemary (played by Pascale Hutton) and Lee (played by Kavan Smith) revealed their daughter's name.
Fans have been waiting for the couple to reveal the name of their newborn daughter, and it's Marigold Elizabeth Coulter. Her nickname would be the same as her grandma's, which is Goldie.
When Calls The Heart – Name's backstory
In a recent episode of the series, Rosemary was thinking about her mother and why she abandoned her.
She was trying to make peace with this fact, and this is probably the reason why she was inspired to name her daughter after her.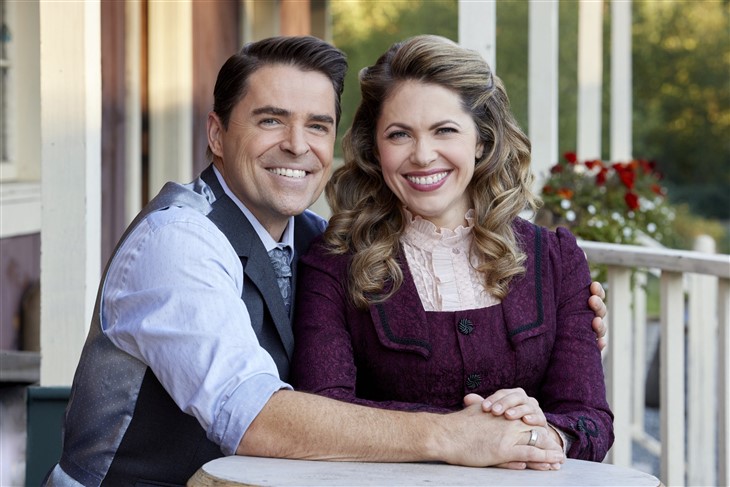 Rosemary said she misses her mother after Faith (played by Andrea Brooks) told her that it is hard to be a mother if you don't have a mother of your own.
She is trying to understand why her mother left her. And she won't be able to have the reunion she may have wanted (or the explanation that she may need to hear) because her mother is already dead. She died when she was 18.
As she was trying to have a closure of her own, Rosemary found out that her mother left her father. And that her dad was granted sole custody of their children.
The mystery trunk that appeared earlier this season also appeared again. And this time, we know that it belonged to Rosemary's late mother.
She opened it and saw the letters that her mother sent her. It was the first time she had seen those because her father let her have them.
Now that she knows that she wasn't just abandoned and forgotten and that her mother had always loved her, she found the closure she was looking for.
It is justified to name her daughter after her. Rosemary may have missed her mom her whole life, but at least she now has a daughter who would always remind her of her.
When Calls the Heart – Isn't delayed
With the ongoing SAF-AFTRA and WGA strike actions, it is great that When Calls the Heart was able to premiere its 10th season last July. It was reported that interim agreements were granted that allowed them to continue filming.
When Calls the Heart was also renewed for another season, it was reported that the production may start filming on time as they had already received a waiver from the actors' union to go on filming in Vancouver.
Be sure to catch up on everything happening with When Calls the Heart right now. Come back here often for When Calls the Heart spoilers, news, and updates.