Ginna Claire Mason & Frédéric Brossier In A Heidelberg Holiday on Hallmark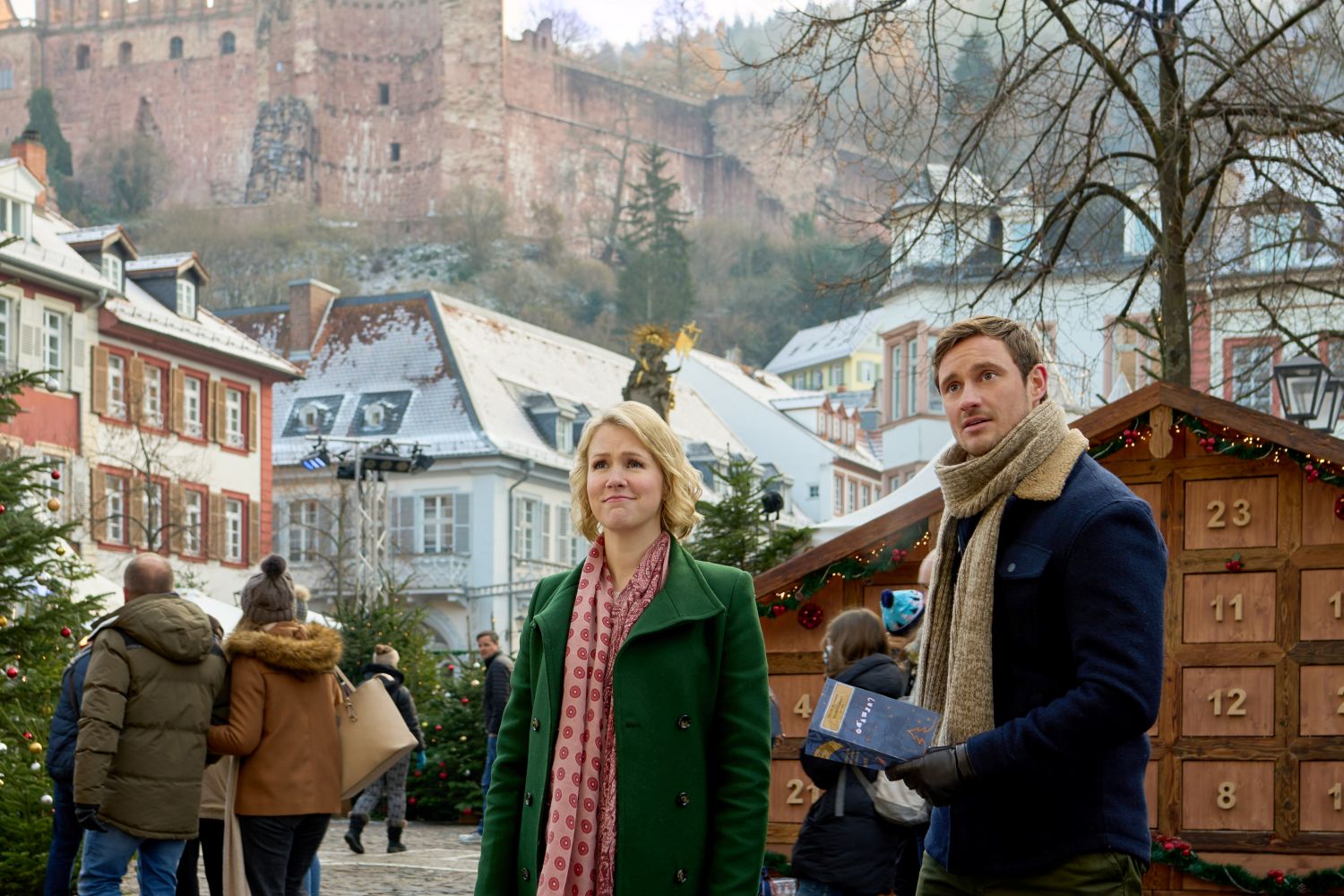 Hallmark Channel has released details of a new, original movie, A Heidelberg Holiday, set to premiere on November 12. Starring Ginna Claire Mason and Frédéric Brossier, the movie features Ingrid Michaelson's original song, This Christmas. Meanwhile, the movie airs as part of Hallmark's popular Countdown to Christmas programming event. Read on to find out more about the movie and its cast, and view beautiful images taken on the film set in Heidelberg, Germany. Readers will also get to view a trailer for the movie.
A Heidelberg Holiday on Hallmark Channel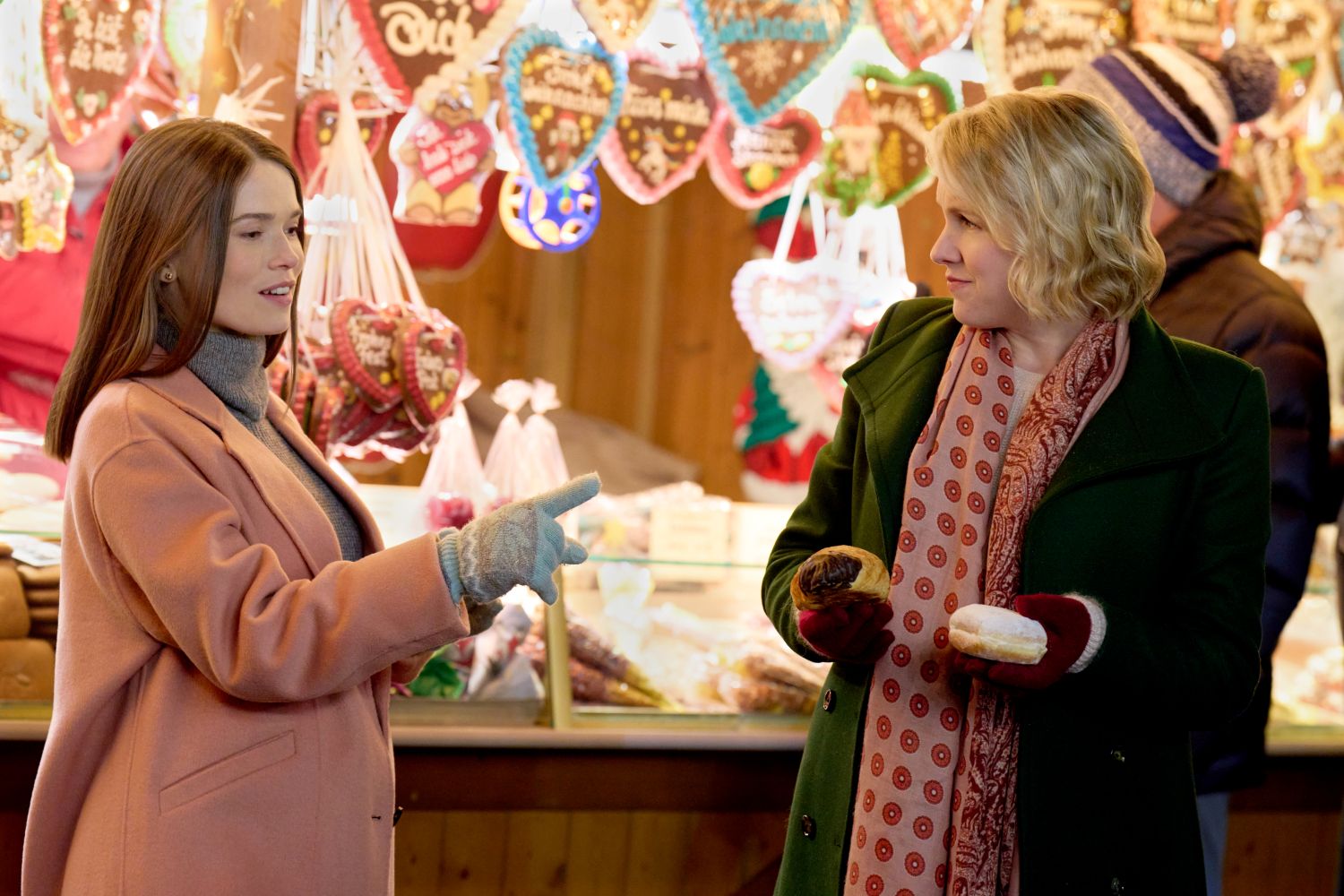 According to the official synopsis, Heidi Heidelberg (Mason) has always dreamed of visiting the prestigious Christmas Market in Heidelberg, Germany. This is the town her "Oma" came from and for whom Heidi was named. She had unsuccessfully tried for many years to be selected as a Christmas Market vendor. Finally, Heidi gets an unexpected opportunity after a vendor drops out of the market.
Once in Germany, Heidi befriends a local, talented woodworker, Lukas (Brossier). It turns out that Lukas is the son of the couple Heidi is renting a guest cottage from. Moreover, he has recently taken over his family's handmade furniture shop.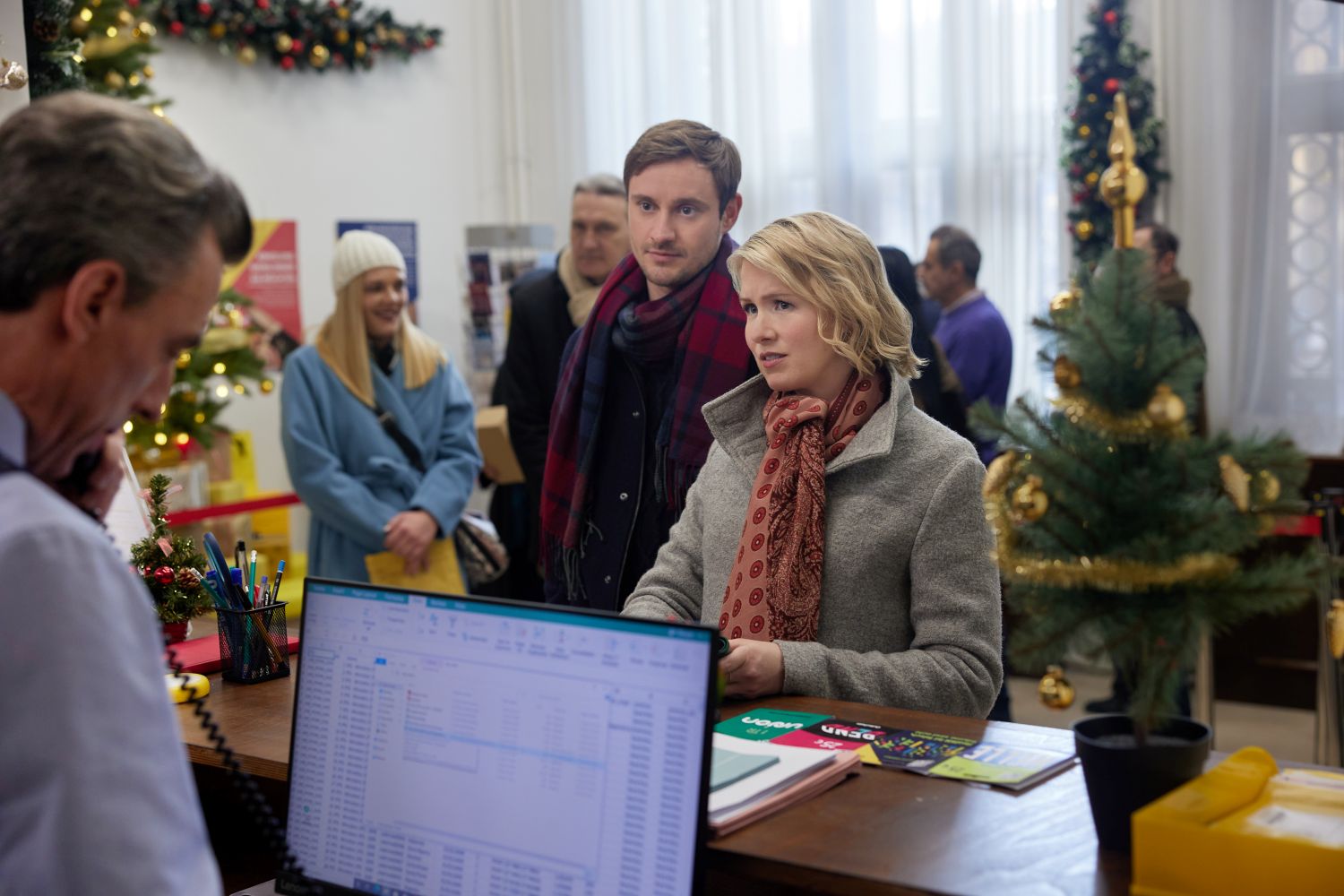 Just as sparks ignite between Heidi and Lukas, and his finding of a connection to her heritage, she receives some disappointing news. This news could threaten to derail her one big chance at the market. However, with Lukas' help, the setback helps Heidi uncover a special part of her family's history that helps to unlock both her creativity and her heart.
Where have you seen the cast before?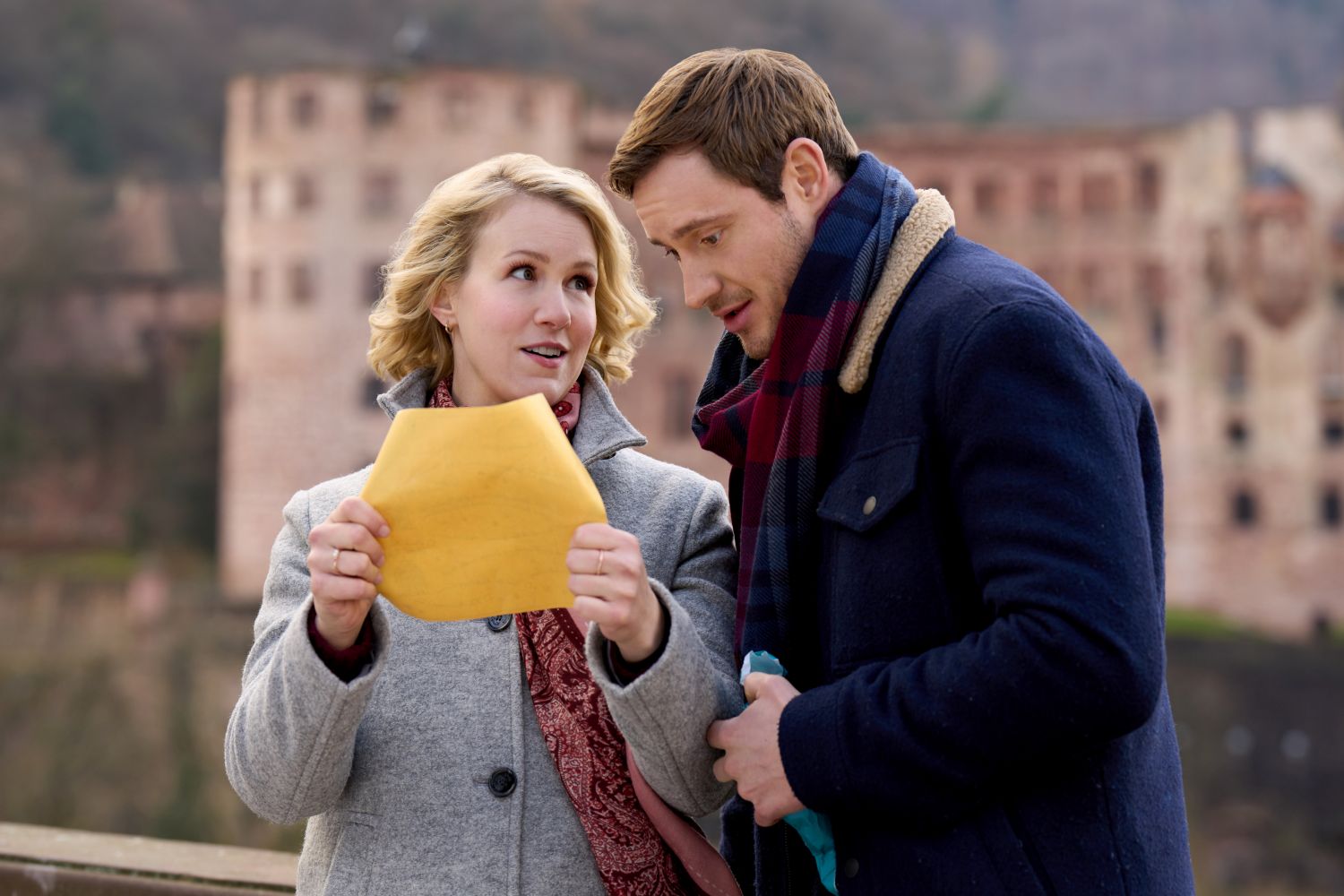 Ginna Claire Mason, who plays Heidi, is known for her roles in A Holiday Spectacular and Wicked on Broadway. Frédéric Brossier, who plays Lukas, has previously starred in Todo lo Que Necesitas and SOKO Wismar.
According to IMDb, other cast members include Sara Sofia as Anja. Meanwhile, uncredited cast members include Zoe Moore (Plus-minus Null, Max Minsky and Me), Nick Wilder (Stargate, The Bourne Supremacy) and Sydney LaFaire (The Year of the Soul, Commitment Phobia).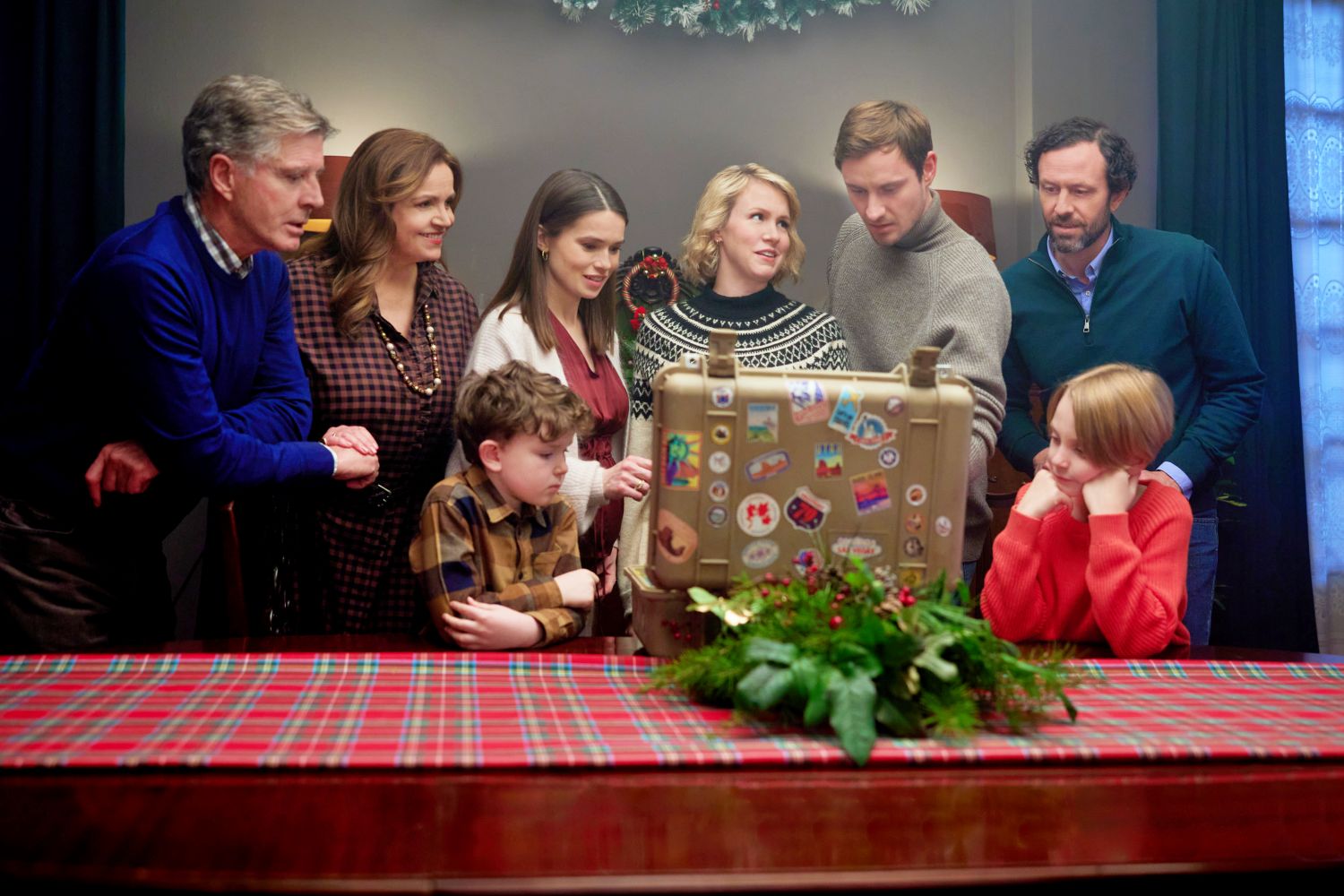 Moreover, Rebecca Immanuel (Edel & Starck, Die Eifelpraxis), Alexander Schubert (Blackout – Die Erinnerung ist Tödlich), Anne Alexander-Sieder (SOKO Potsdam, Echoes), Robert Nickisch (Mute, Dawn Breaks Behind the Eyes) and Riccardo Passariello (SOKO Stuttgart, Reloaded 2) also star.
Enjoy the trailer for the movie here:
Behind the scenes of A Heidelberg Holiday
A Heidelberg Holiday hails from Hallmark Media with Jennifer K. Griffin serving as executive producer and David Wulf as a producer. The movie is directed by Maclain Nelson from his own script. The song, This Christmas, was written and performed for the movie by Emmy-nominated singer, songwriter and composer Ingrid Michaelson.
When does the movie premiere on Hallmark Channel?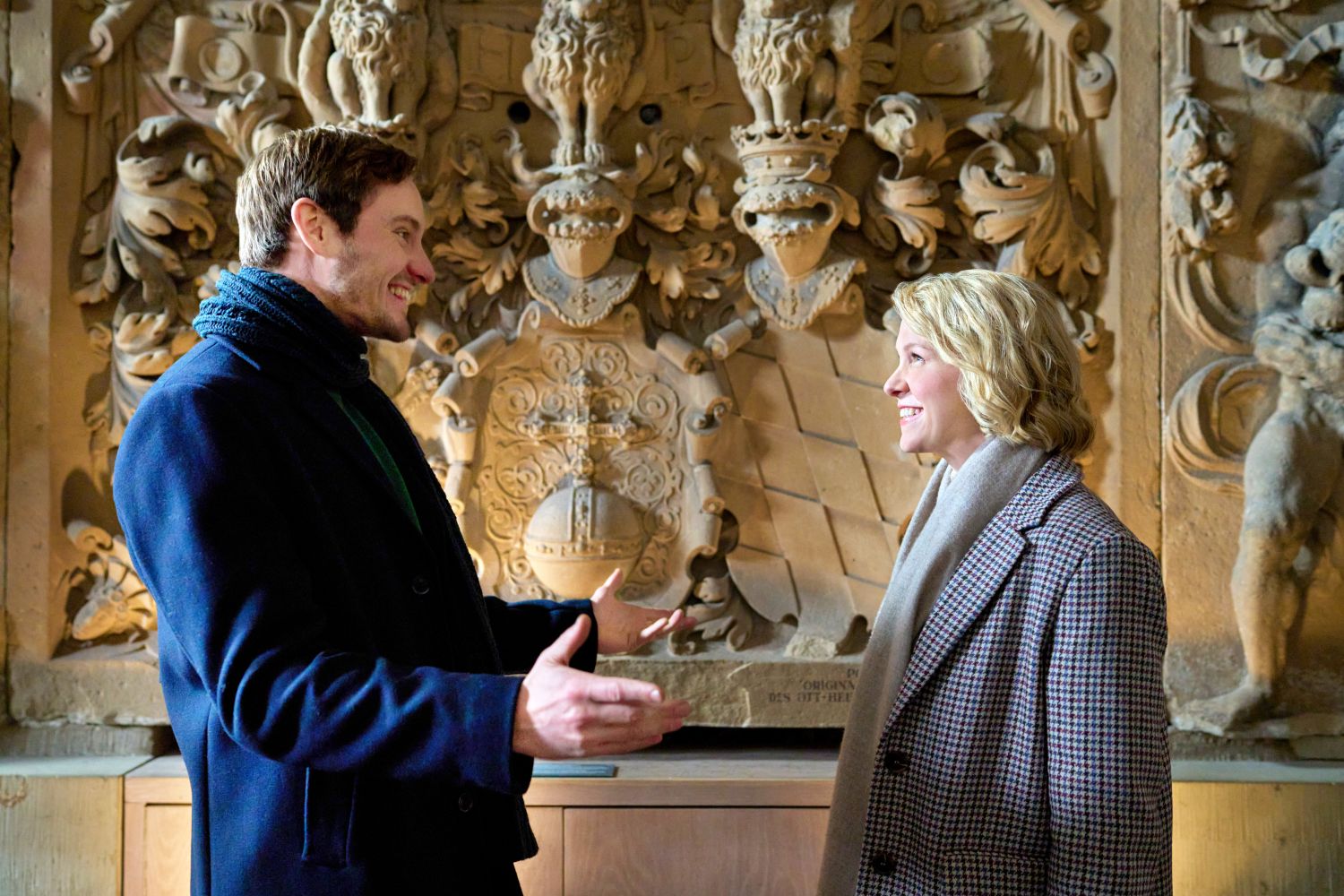 A Heidelberg Holiday premieres on Sunday, November 12 at 8 pm ET/PT on Hallmark Channel as part of the network's Countdown to Christmas programming event.
Readers, are you looking forward to exploring Heidelberg, Germany while watching this new, original movie? Let us know by dropping a comment below.