Jodie Sweetin On Upcoming Jane De Silva Hallmark Mystery Movie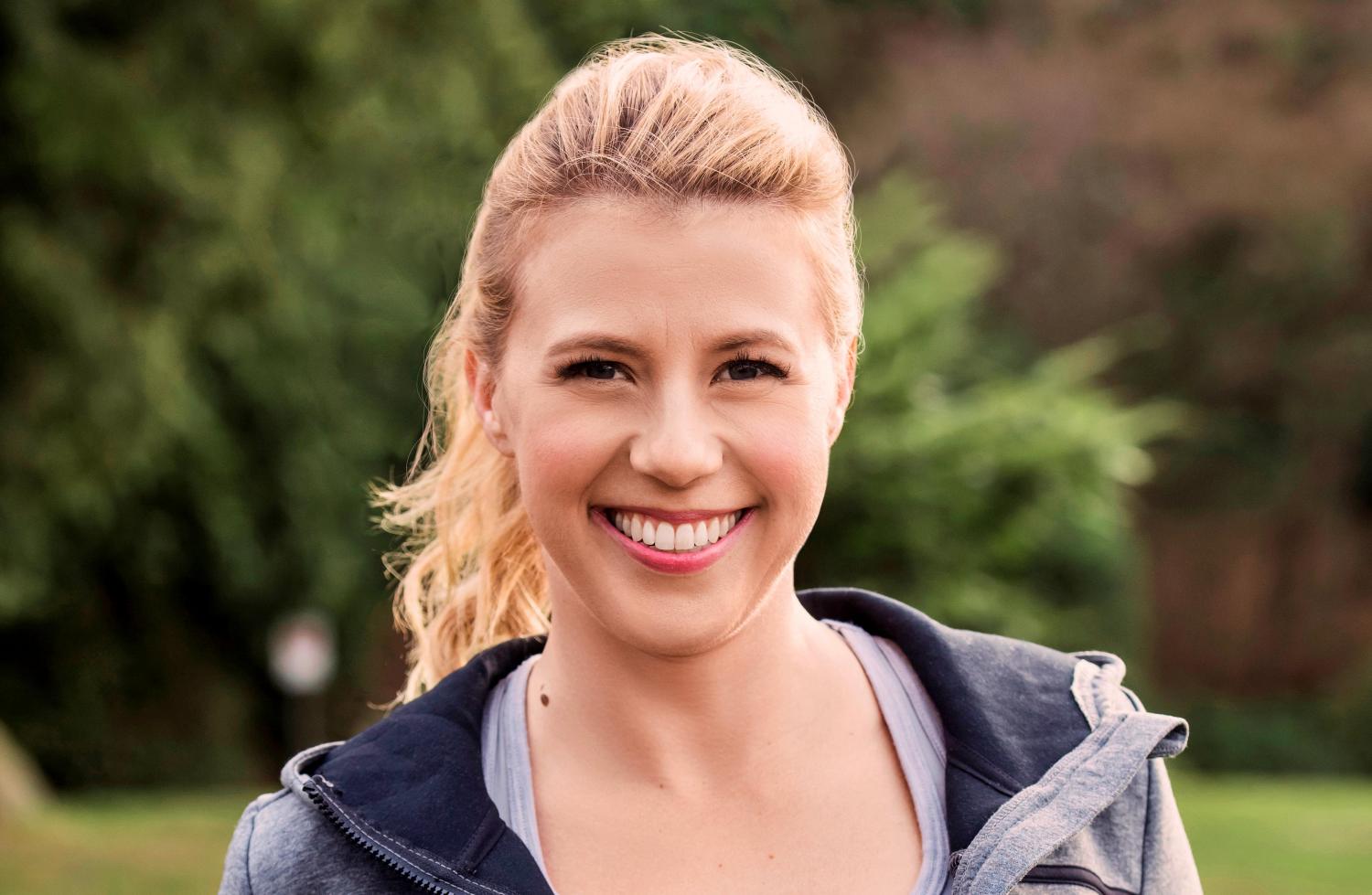 Recently, Sleuthers have had some great news, firstly about a new, upcoming Aurora Teagarden mystery on Hallmark. Now, there is more news, as Jodie Sweetin reveals she is starring in a new Jane De Silva mystery film on Hallmark Movies & Mysteries. Read on to find out what we know so far about the new movie, based on the work of author K.K. Beck.
Jodie Sweetin in a new film for Hallmark Movies & Mysteries
Having waited reasonably patiently, Sleuthers were recently thrilled to hear that Aurora Teagarden mystery movies were coming back. In fact, Hallmark announced a prequel to the movie series starring Skyler Samuels as a younger version of the former Candace Cameron Bure character, Aurora.
But that's not all, as Jodie Sweetin recently hosted an Instagram Q&A where the Full House co-star told her fans that she has just filmed a new Hallmark Mystery.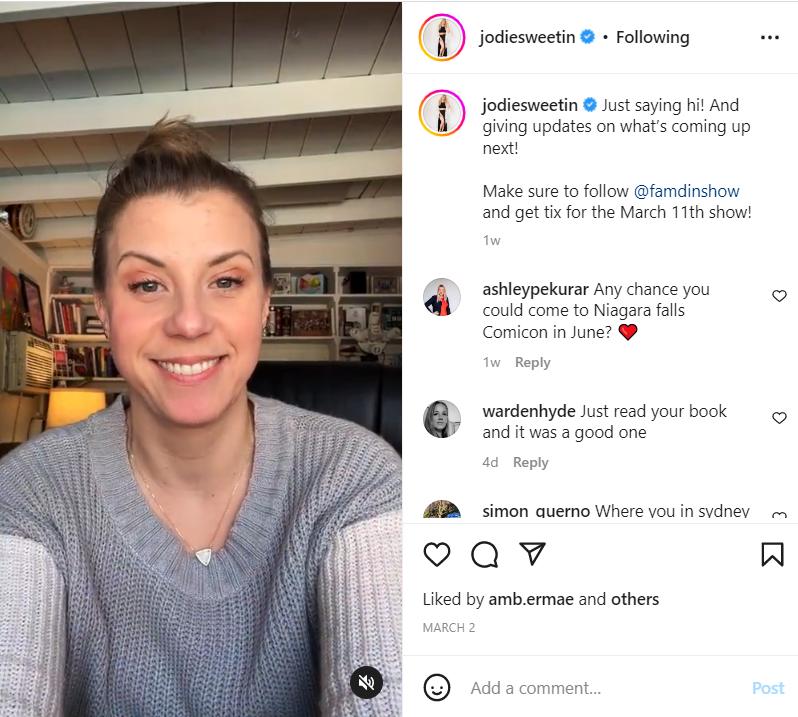 During the 25-minute live chat with her fans, Jodie started by letting them know why she was radio silent recently. She said it was because she has been busy filming a movie in Toronto – a new Hallmark mystery. While she didn't give many details, Sweetin said she would share more information about the movie soon. In the video, Jodie said:
There is no Christmas in this one. It's a Hallmark Mystery movie. The Jane De Silva mystery is going to be coming this spring. So, I'll keep you guys all posted on that.
As we already know the program for Hallmark's Spring Into Love movies, it looks like we can expect the new mystery movie around May or June.
About the Jane De Silva Mystery Series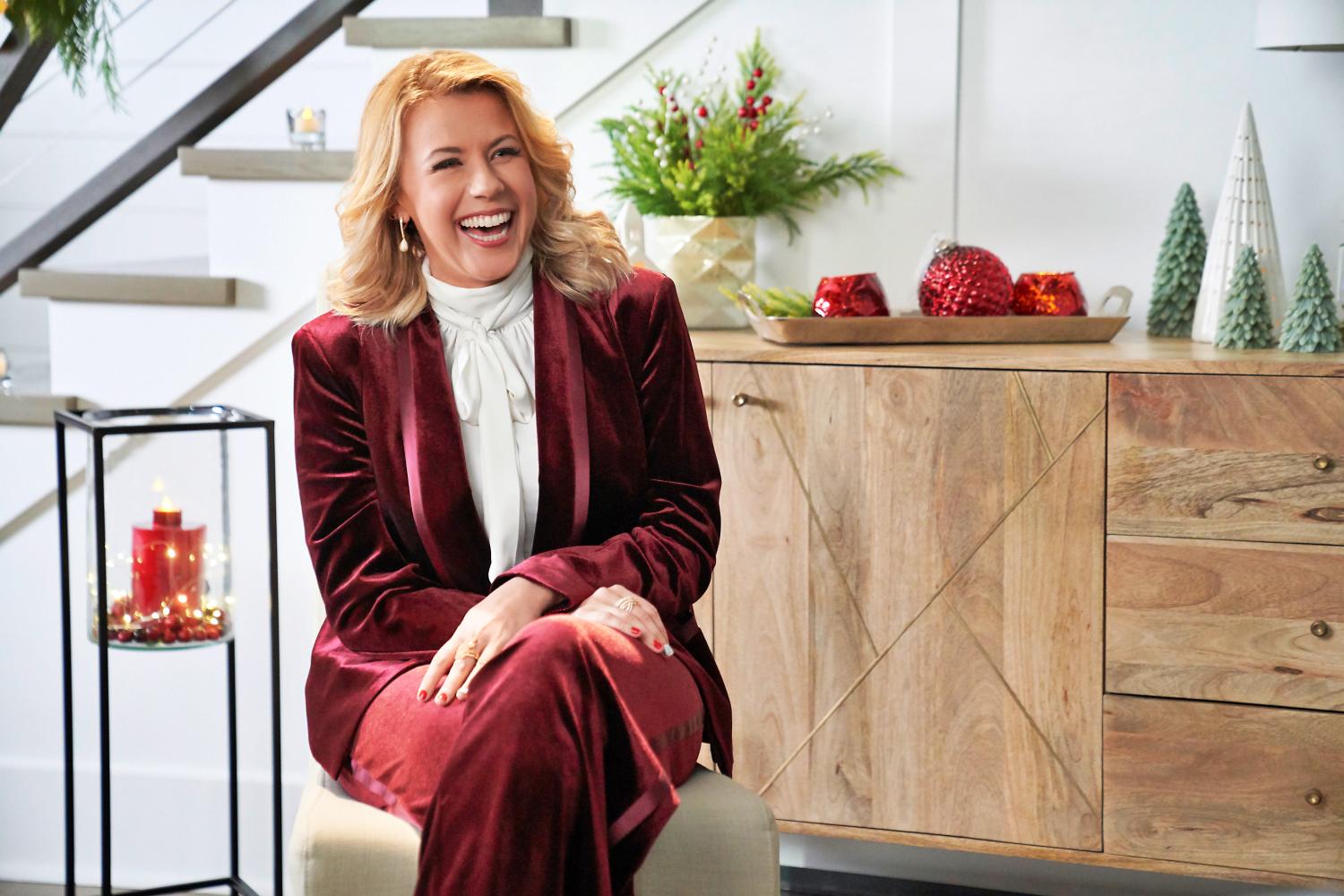 Jodie's new movie is based on author K.K. Beck's Jane De Silva mystery series. The comedic cozy mystery novels are titled A Hopeless Case, Amateur Night, Electric City, and Cold Smoked. However, Sweetin didn't say on which book her new mystery film will be based.
According to Goodreads, Jane De Silva is a recently widowed ex-pat who returns home to Seattle after the death of her race car-driving husband. Moreover, an inheritance from her Uncle Harold has also brought her home.
While Jane's uncle had helped people get through some problems, his business cannot be advertised. However, somehow people find Jane and she goes on to solve a number of mysteries with the occasional help of Calvin Mason, a lawyer and private investigator.
So far, what we know about the new mystery movie has definitely tweaked our interest. As soon as we know more, we will update readers.
On that subject, readers, are you excited at the thought of a new mystery movie franchise on Hallmark Movies & Mysteries? Let us know by dropping a comment below.