Kimberley Sustad & Brooks Darnell Play A Game Of Love On Hallmark Channel
Hallmark Channel is premiering a new, original romantic movie titled Game of Love and starring Kimberley Sustad and Brooks Darnell. The movie sees Audrey (Sustad) in charge of developing a new board game about romantic love. Read on and find out more about the upcoming movie, its cast, and see images taken from the set.
Kimberley Sustad and Brooks Darnell face off in Game of Love on Hallmark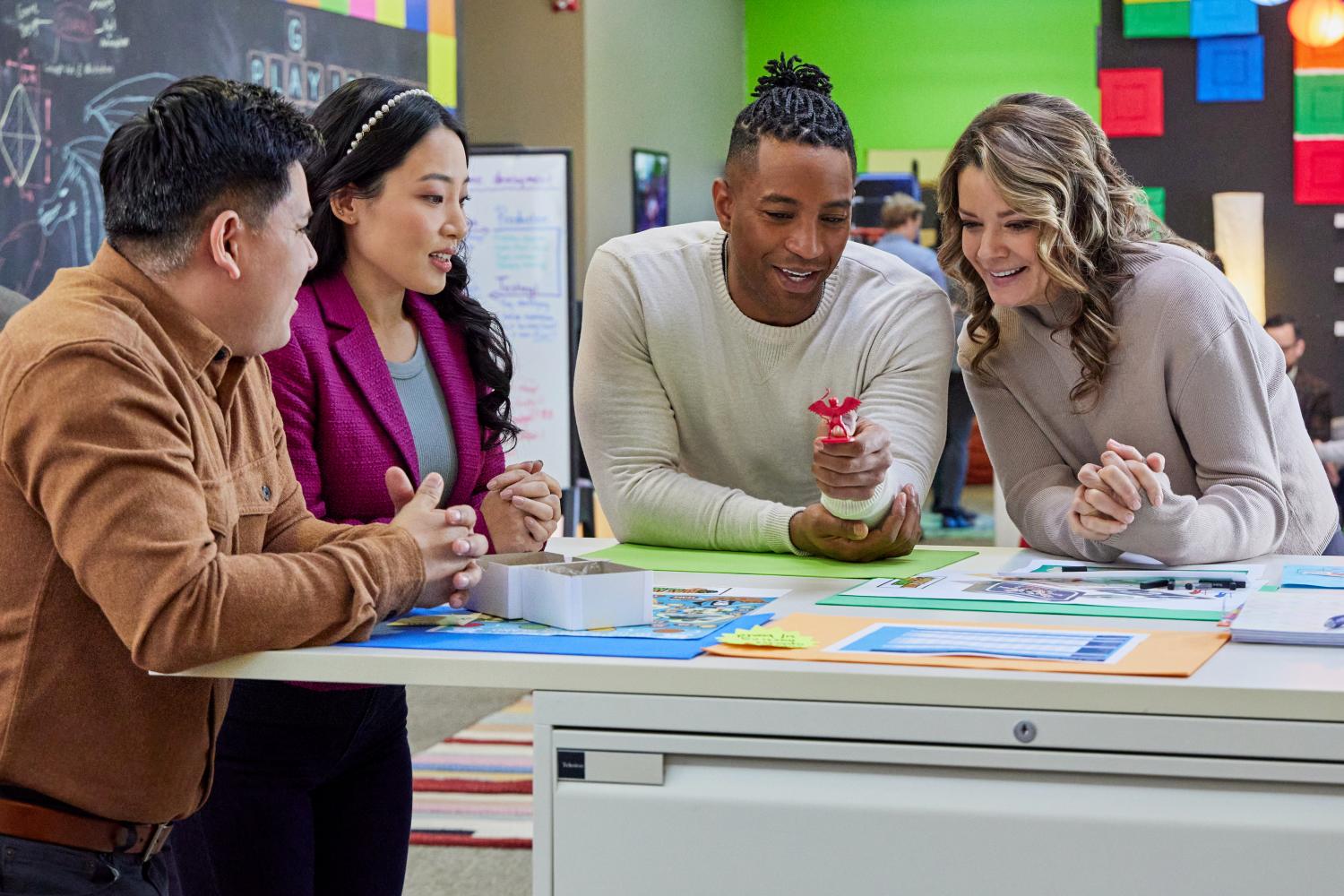 The new, original movie, A Game of Love premieres on Hallmark Channel this coming weekend. Meanwhile, it stars Kimberley Sustad and Brooks Darnell and others. According to the official synopsis, Audrey Watson (Sustad) is tasked with developing a new board game that is all about romantic love. However, to ensure things happen on a faster-than-normal schedule, she is paired with an outside marketing consultant, Matthew Reynolds (Darnell).
The only problem is that they have entirely different ways of working, as well as different views on the subject of love. Meanwhile, they struggle to work together and their efforts end in disaster as the game in no way reflects what it is like to meet and fall in love with the right person. They soon realize they are influenced by their own mistakes in the dating world. Audrey is too independent, while Matt is preoccupied with looking the part and making the right impression.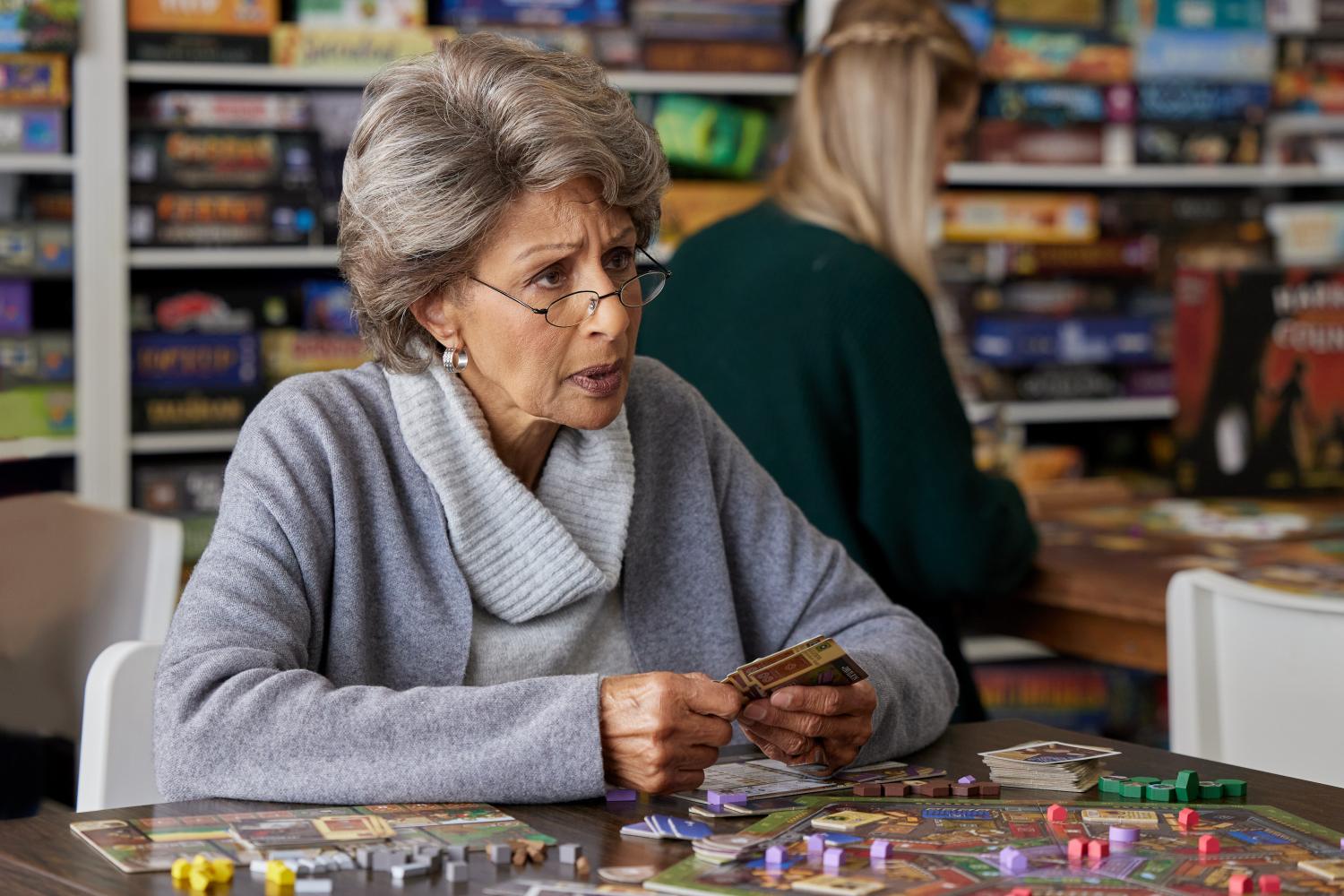 Moreover, in order to build a successful board game, that captures the art of romance, both have to figure out what they are doing wrong and start cooperating as a team. Unexpectedly, helping each other leads to a deeper attraction. However, when the game risks being canceled, Audrey gets cold feet and pushes Matthew away. Meanwhile, in order to hold onto everything that matters to her, Audrey must confront her fears and find the right way to win the game of love.
About the cast of the Hallmark movie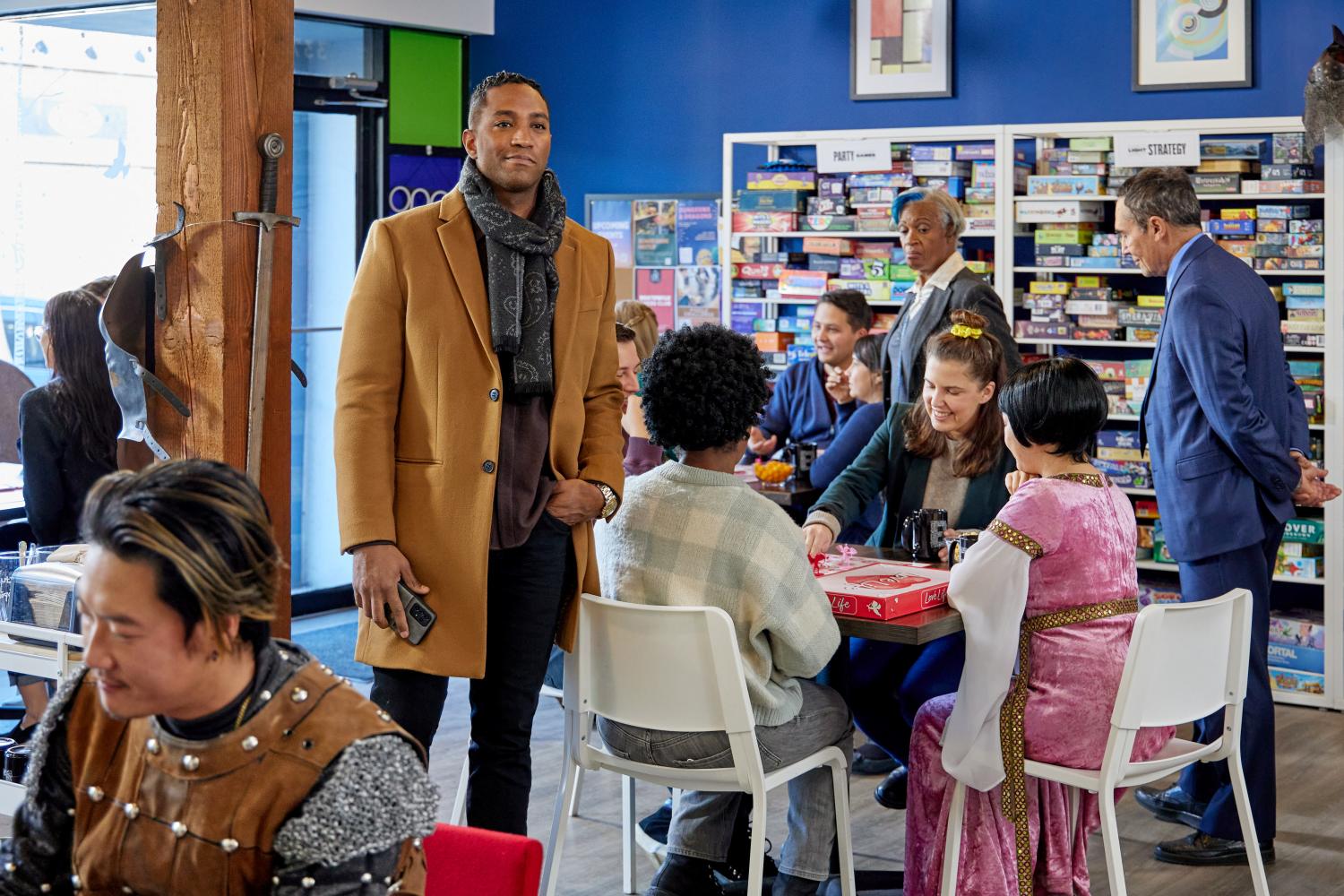 Kimberley Sustad plays the role of Audrey and has previously been seen in Lights, Camera, Christmas! and North to Home. Meanwhile, Brooks Darnell plays Matthew and is known for his roles in Holiday Heritage and A Winter Getaway.
According to the official IMDb page for the movie, the other cast includes Michael Teigen (Supernatural, TRON: Legacy) as Robbie Indigo and Edwin Perez (Far Cry 5, Supergirl) as Marshall. Meanwhile, Claude Knowlton (American Crime Story, Underwraps 2) plays Pierre, Kareem Malcolm (The Flash, Superman & Lois) plays Mike and Karina Frisley (Crimson Point, Van Helsing) plays Kiki. Moreover, Darien Martin (Hypnotic, Love Hard) has an unnamed role in the movie.
Behind the scenes of Game of Love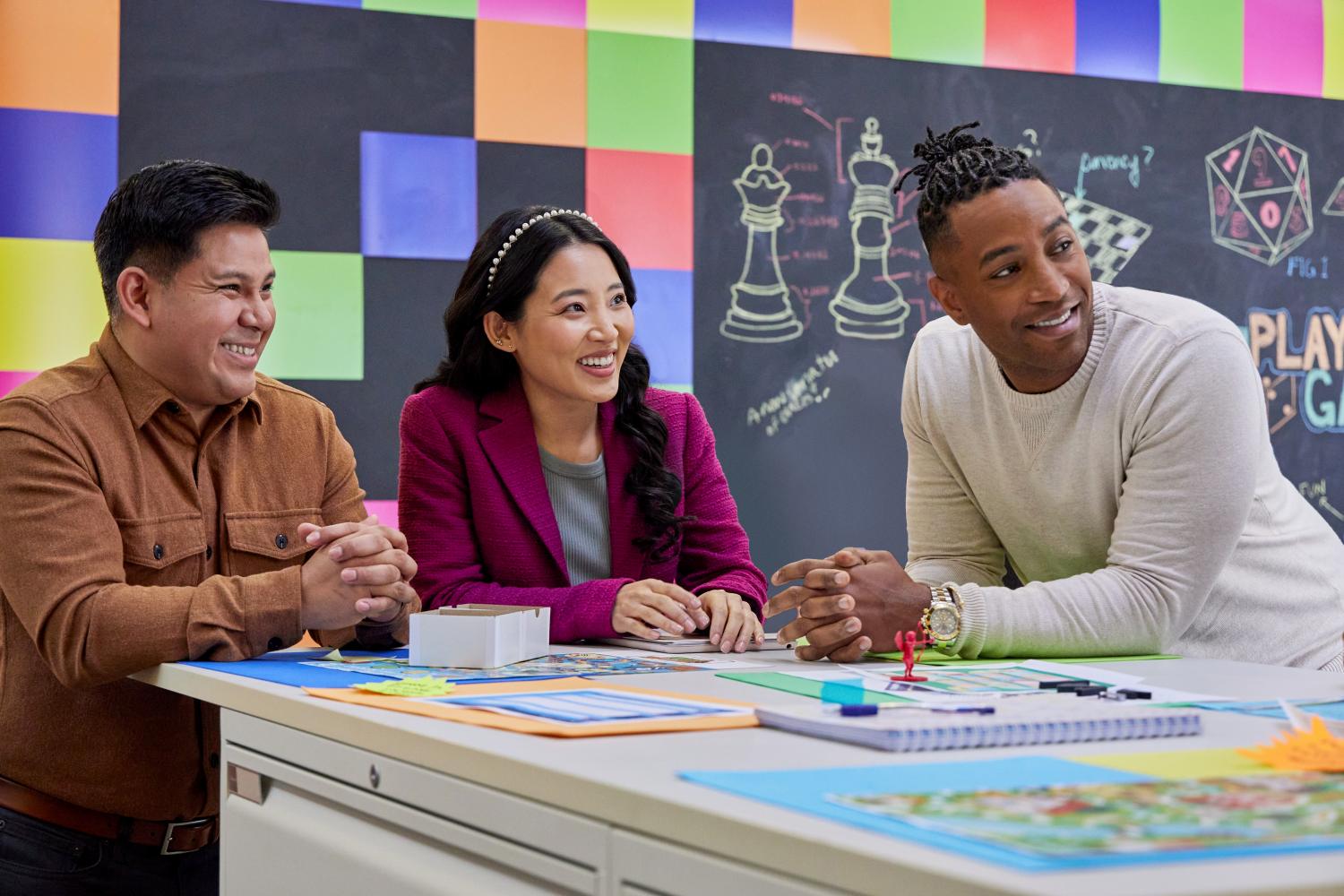 Game of Love hails from Game of Love Productions Inc. Executive producers are Ryan M. Murphy, Antonio Cupo, Steve Stabler, Alexandre Coscas, Michael R. Goldstein, Ben Silverman and Aidan Heatley. John Price acts as a producer and the movie is directed by Jason Bourque from a script by Joey Elkins and Blake Silver.
When does the movie premiere on Hallmark Channel?
The new, original movie Game of Love premieres on Saturday, March 11 at 8 pm ET/PT on Hallmark Channel.
Readers, are you looking forward to what looks like a fun movie? Let us know by dropping a comment below.