Nadia Hatta And Kristoffer Polaha Are A Winning Team On Hallmark Channel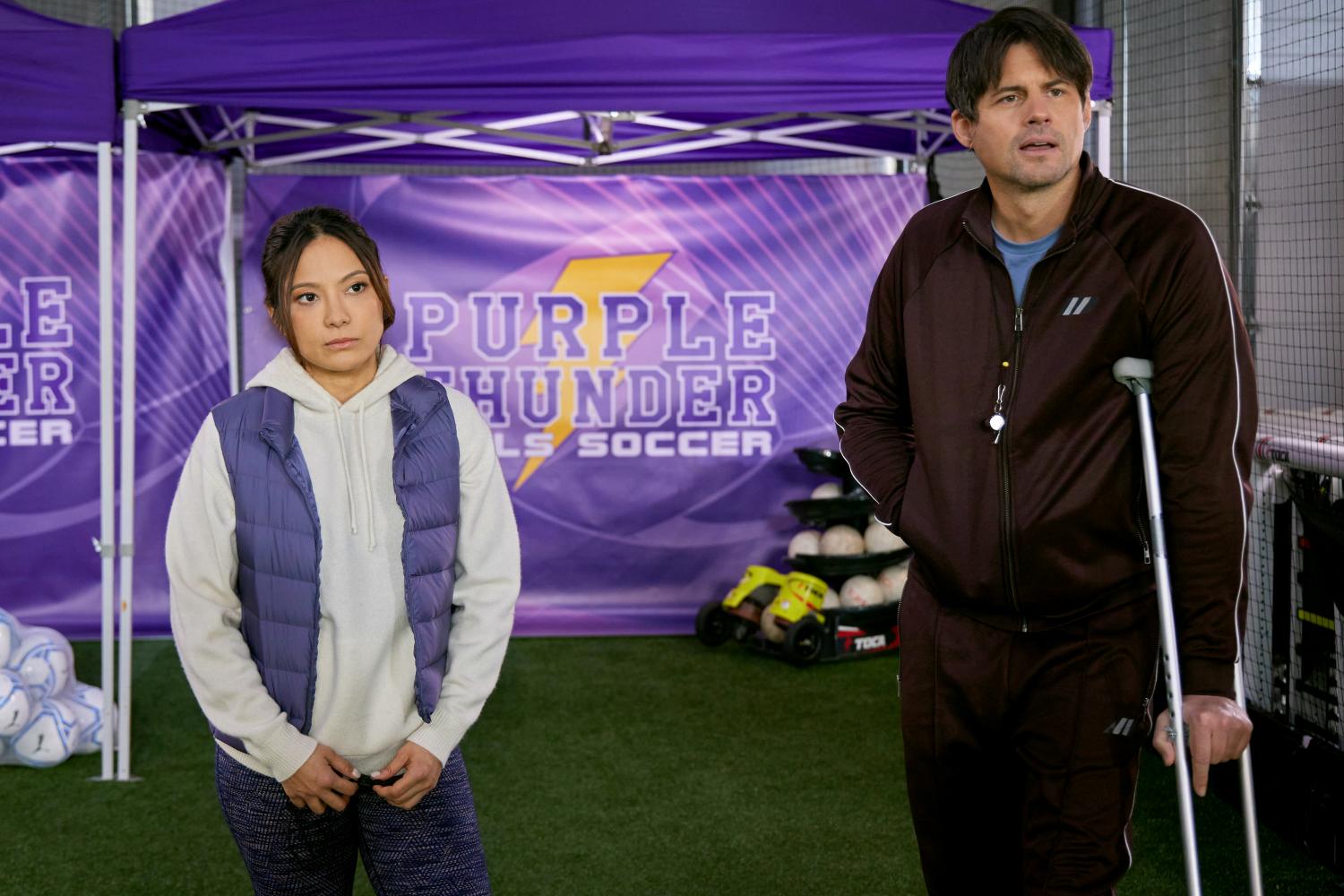 Hallmark Channel has just revealed a new, original movie, A Winning Team, premiering in March. Meanwhile, Nadia Hatta and Kristoffer Polaha lead in this sports-related movie. Read on to find out more about the plot of the movie and its cast members, along with photos taken on the film set.
A Winning Team on Hallmark Channel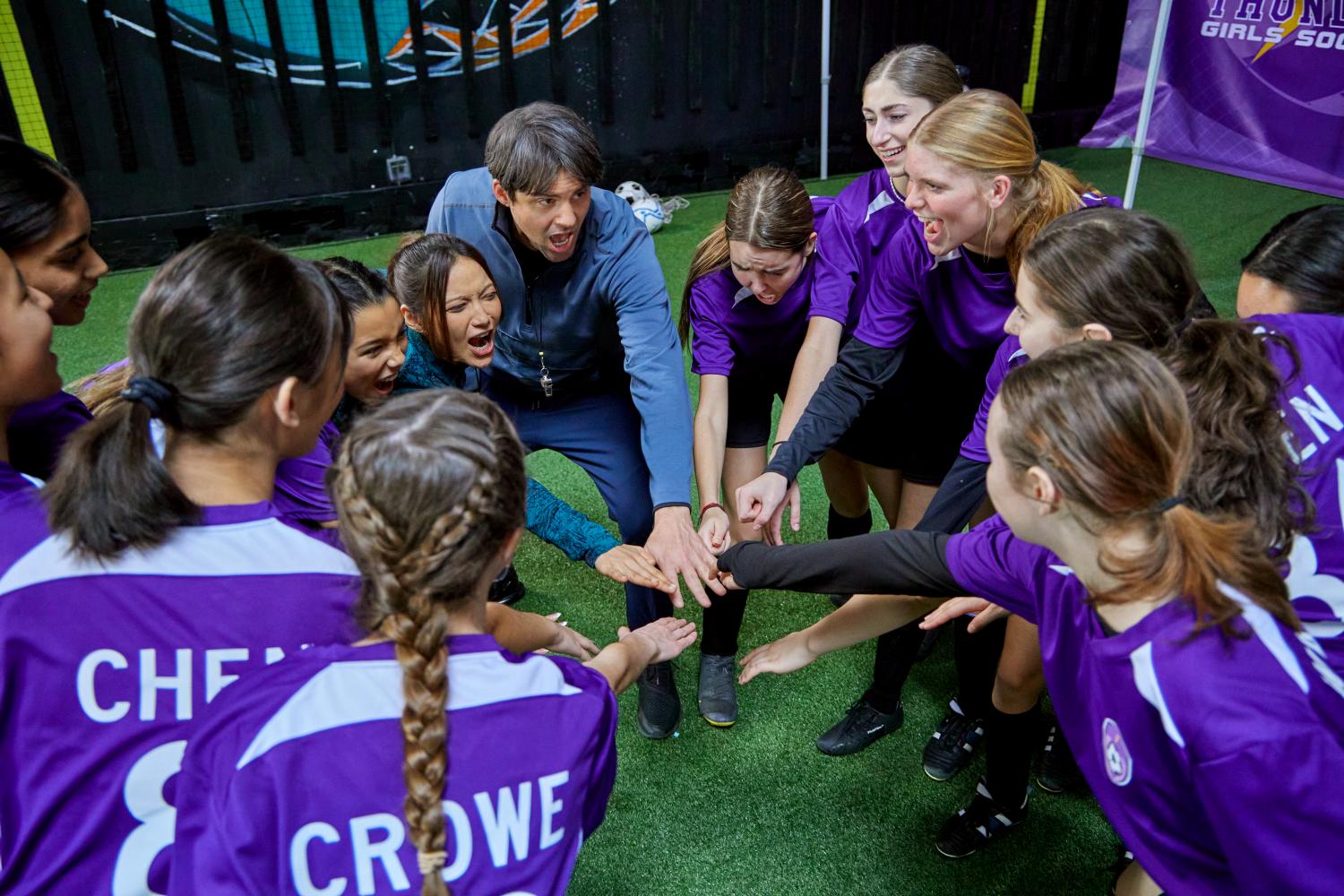 According to the official synopsis, professional soccer player Emily Chen (Nadia Hatta) has just been fired for her lack of sportsmanship. She decides to travel home to spend some much-needed downtime with her widowed brother and his daughter, Ava (Niki Garcia). However, when Emily accidentally injures her niece's coach, Ian Vermette (Kristoffer Polaha), she covers for him, while leading Ava's team into the playoffs.
With a shot at the championship at stake, Emily and Ian's different coaching styles threaten their objective. Meanwhile, as they begin to warm up to each other on and off the field, they both make strides toward healing old wounds.
However, when Emily gets an offer from her old coach to return, her and Ian's romantic relationship is threatened. This begs the question, can Emily and Ian get back on the same team before the big game?
Where have you seen the cast before?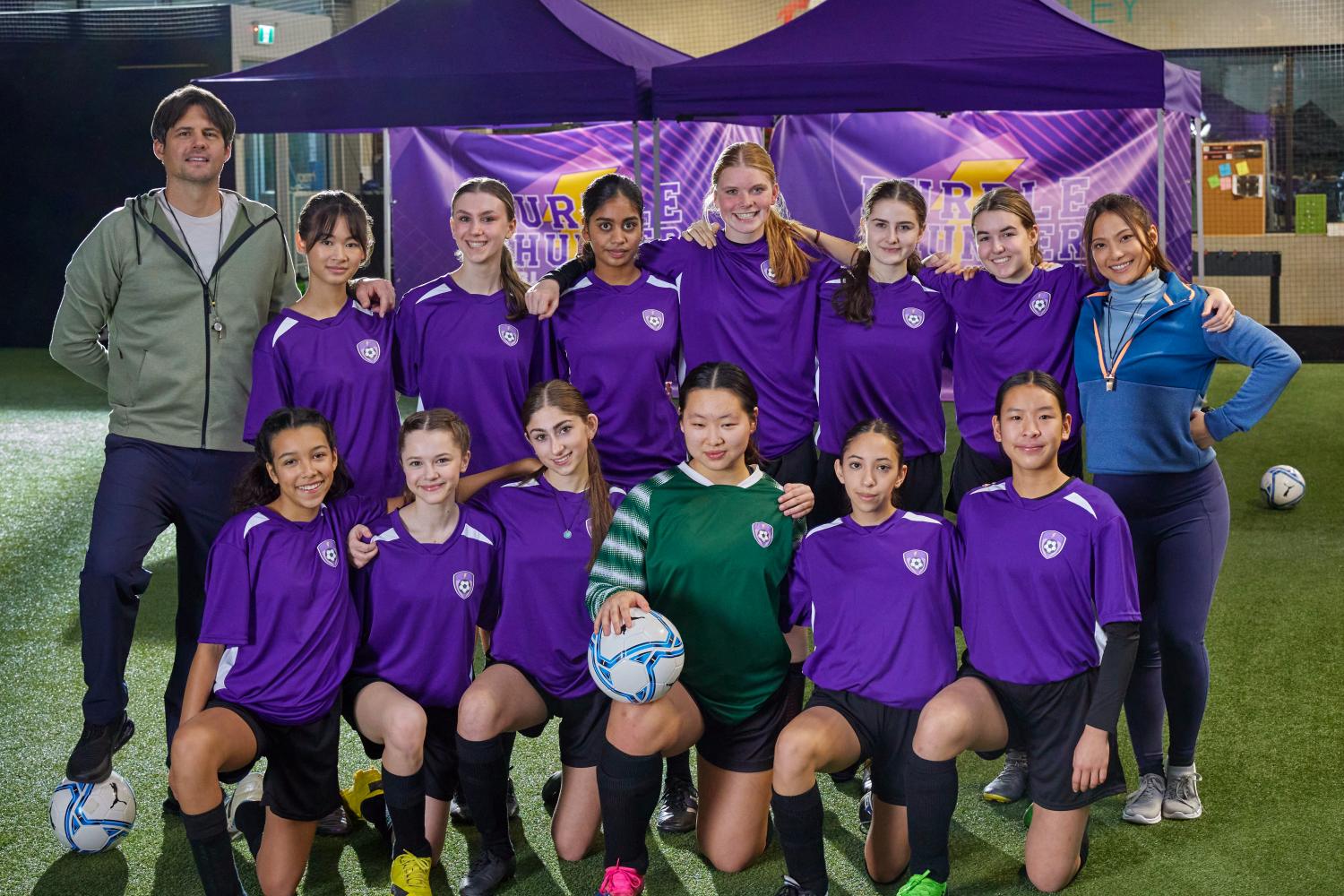 Actress Nadia Hatta, who plays Emily, has previously starred in Away, while Kristoffer Polaha who plays Ian has many credits to his name including Jurassic World Dominion. Meanwhile, Niki Garcia, who plays Ava, is known for her role in The CW's Frequency.
According to the official IMDb page for the movie, other cast members include Marci T. House (Day of the Dead) as Coach Avila and Jovanna Burke (Ruby Herring Mysteries) as Sheila. Meanwhile, Morgana Wyllie (An Unexpected Christmas) plays Noor and Juliette Hawk (Christmas at the Golden Dragon, Game, Set, Love) plays Izzy. Other cast members include Marcel Zadé (DC's Legends of Tomorrow) and Mathew Yanagiya (Timeless, Travelers) as Arlo.
Behind the scenes of A Winning Team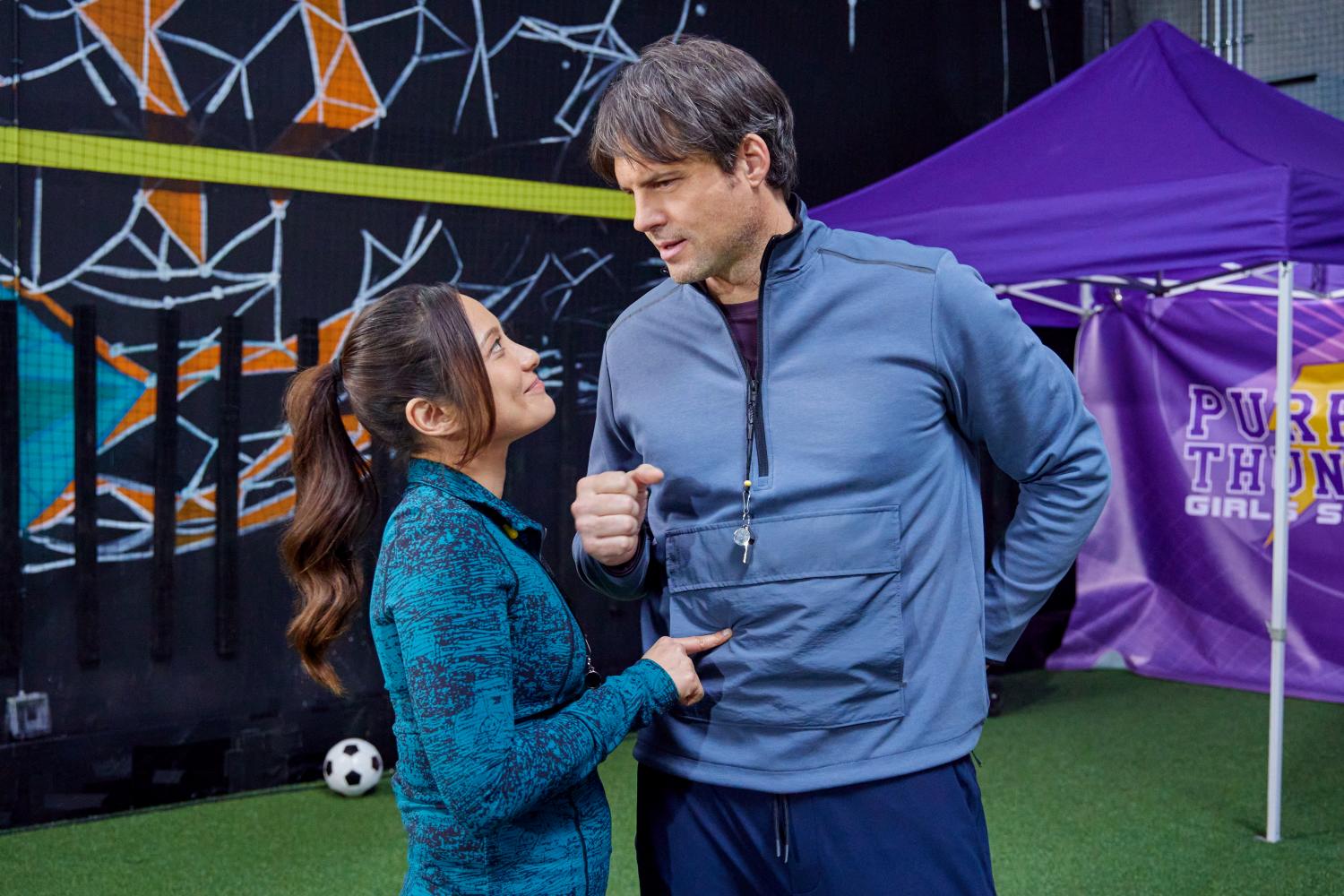 The new, original movie A Winning Team comes from Winning Team Productions Inc. Executive producers are Ben C. Silverman, Aidan Heatley, Alexandre Coscas, Michael R. Goldstein, Antonio Cupo, Steve Stabler, Ryan M Murphy and Joie Botkin. Meanwhile, Richard Greenhalgh is a producer and the movie is directed by Jason Furukawa from a script penned by Ronee Yueshiro.
When does A Winning Team premiere on Hallmark Channel?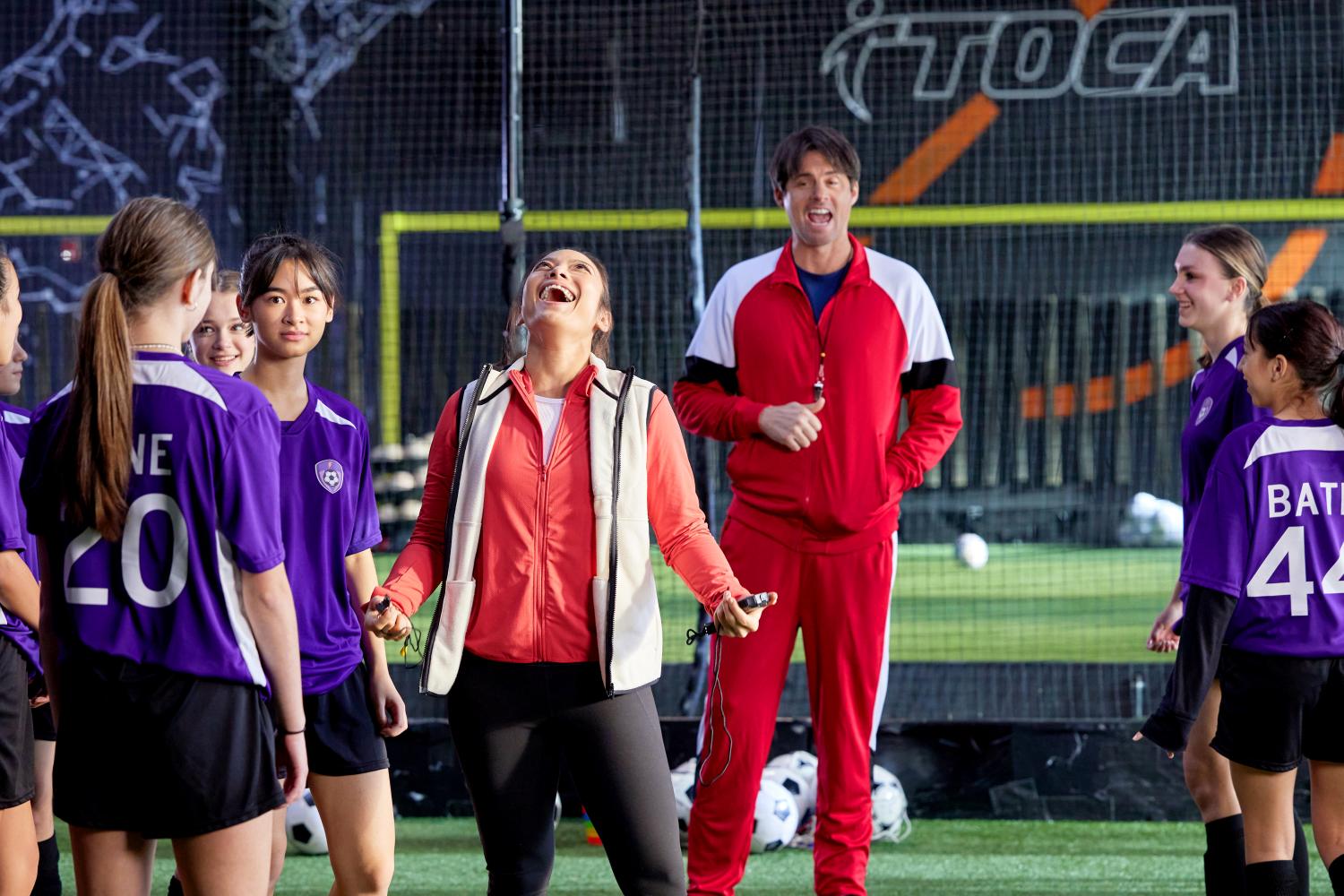 The new, original movie, A Winning Team is set to premiere on Hallmark Channel on Saturday, March 18 at 8 pm ET.
Readers, are the sports fans among you looking forward to watching A Winning Team? Let us know by dropping a comment below.