Neighbours Spoilers: Piper Willis Left For Dead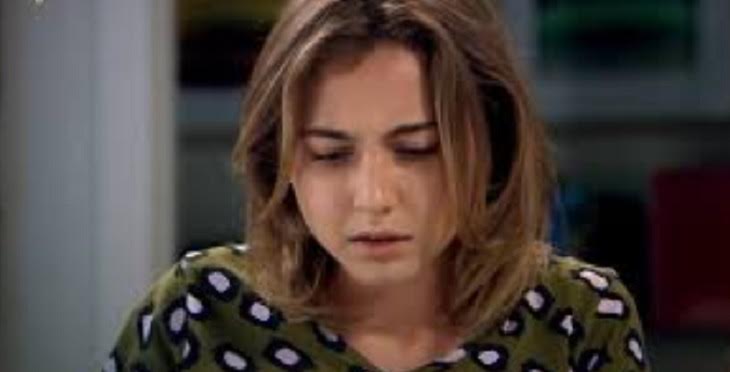 As if poor Piper hasn't gone through enough in the past year, Neighbours spoilers tease viewers will see her knocked unconscious by the Rebecchi's evil nanny Alice Wells.
As Alice desperately tries to avoid her true identity being revealed – that is, the mother of Andrea Somers, a.k.a Fake Dee – she has no choice but to get Piper involved.
On Neighbours this past month we have seen Alice posing as a sweet, well loved Nanny, moving in with the Rebecchis. But her act is a total façade, as she is actually trying to destroy Sonya and Toadie's marriage, believing that Toadie belongs with Andrea. Her plans have been working well so far, she's been spiking Sonya's food and drink, hoping to make her comprise her sobriety.
However, Neighbours spoilers indicate Alice becomes worried when she finds out that Toadie is trying to track down 'Andrea's mother'. He has no idea that it is in fact Alice, but believes she needs some motherly support when she leaves the psychiatric facility.
Bring it in for a Brennan Bear Hug™️#Neighbours pic.twitter.com/oqk6bKugci

— Neighbours (@NeighboursTV) November 19, 2018
When Alice hears that Toadie has been working closely with Paul Robinson's private investigator, she realises that she needs to act fast. She finds out that the investigator will be dropping some information off at Toadie's law office after hours, so believes she must intercept this information to keep her identity a secret.
Neighbours spoilers reveal that when Alice rushes to the office to get the information before Toadie can see it she runs into Piper, who is working as Toadie's secretory. Rather than being caught out by Piper, Alice hits her over the head, leaving her unconscious.
With no one else around, Neighbours spoilers tease Alice quickly replaces the investigators documents with some that she has created herself, claiming that Andrea's mother is dead. She then rushes off, leaving Piper on the ground.
Thankfully Piper is found by her half-brother Ned, who rushes her to the hospital.
Much to Alice's delight, everyone assumes that Piper must have disturbed a one-off robbery at the office and been attacked.
How long until Alice gets caught out?
Check out our exclusive Neighbours spoilers page for more details!
Want up-to-the-minute soaps news, spoilers, and gossip on your social feeds? Just hit 'Like' on our Facebook page and 'Follow' on our twitter