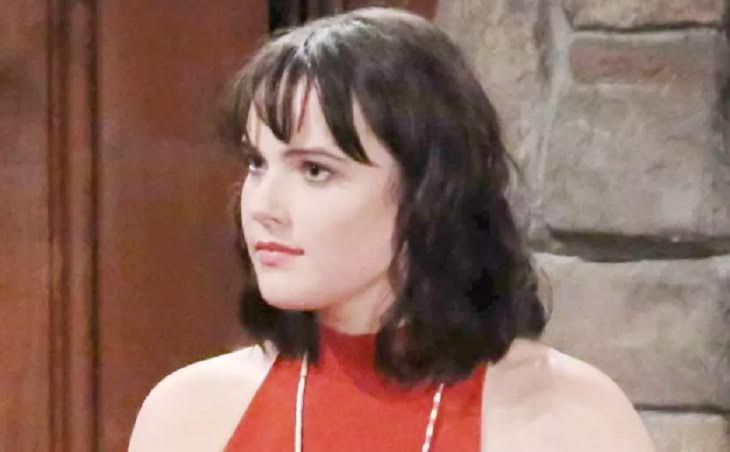 While Tessa (Cait Fairbanks) revealed herself as the blackmailer on 'The Young and the Restless', some major questions remain within this evolving storyline. Who moved J.T.'s (Thad Luckinbill) body and where is it now?
After learning Tessa's reality-altering news, Mariah (Camryn Grimes) was told that encrypted copies of the gained video evidence were also in-hand. So, if Tessa would have taken an extra step to protect her quarter-million dollar payoff, wouldn't it also make sense to wonder if she unearthed the corpse in question from Chancellor Park?
Tessa's ability to be responsible for this part of the mystery would need to be explained. The cemented piece of modern art Jill (Jess Walton) installed atop J.T.'s grave could not have simply been removed with a shovel. Tessa would have had to have moved it before that part of the park was revised. So, time will tell if this theory is plausible.
🚨SWEEPSTAKES🚨3rd time's the charm! It's week 3 of FANsgiving, and one lucky fan is going to win a signed #YR script. 👏 Enter for a chance to win here: https://t.co/zLW9h9VuUK

RT this post for good luck! ✨ pic.twitter.com/CJ7oMRXOeO

— Young and Restless (@YandR_CBS) November 19, 2018
One of the tracking devices J.T. used led Tessa to Nikki's (Melody Thomas Scott) victim. However, Miss Porter apparently didn't and still doesn't know that the life-ending event that caused J.T.'s instant demise resulted through Nikki's defense of Vickie (Amelia Heinle).
Believing that all four ladies were involved in an intended death, Tessa would have been acting in her own self-defense in moving the body. It would serve as a form of additional insurance. Assuming this plot point plays out, Tessa's location leverage will prove interesting.
It never seemed plausible, even within this soapy world, that J.T. wasn't dead and somehow dug himself out of the hole Nikki, Vickie, Phyllis (Gina Tognoni), and Sharon (Sharon Case) threw him into. However, until viewers are told exactly where J.T.'s body is it will remain possible that Tessa is also responsible for it.
Mariah's certain tell to Sharon will spurn some type of showdown between the coverup crew and Tessa. At that moment in the script more, if not all, should be learned.
Celebrating the Soaps is a leading source of engaging information about 'The Young and the Restless'.