Neighbours Spoilers: Shocking Upcoming Death Revealed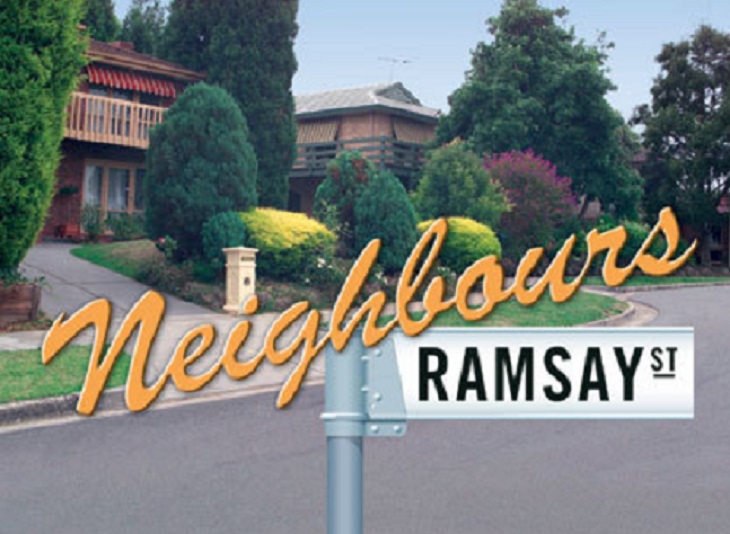 Rumours of a death have been circling for days after Neighbours' producers teased that the 8000th episode would be a dramatic one.
Since then more Neighbours spoilers have been leaked, teasing that the death would be one of a long-term Ramsay Street resident.
As the only residents that we see are all main characters in the show, fans went into meltdown guessing who could be next to leave.
Neighbours Spoilers – Shocking Death Victim Revealed
However, we can now reveal that the resident who dies is a new face, Valerie Grundy, played by Australian entertainer Patti Newton. The death of Valerie will bring the Ramsay Street community together, after it's revealed she has lived in the corner house of the street for 34 years.
Little is known about her though, because unlike the other residents of the street, she keeps her nose out of everybody's business and doesn't engage in the street drama. The first we see of Val is when she passes Toadie and Piper on the street, exchanging a polite hello. Not long after she passes away in her home, leaving the residents shocked.
Neighbours Spoilers – Toadie's Disturbing Discovery
Entering into Val's house for the first time, Toadie is stunned to discover that she was a hoarder. Most stunning to him are the various items that he recognises, thrown out by their neighbours over several years.
According to Neighbours spoilers, Toadie immediately feels sorry for Val, realising that hoarding these items was Val's way of feelings close to the community. He becomes both embarrassed and upset, troubled by how little he and his neighbours knew about her.
Ned's holding a lot of presents, but we're pretty sure he'd rather be holding Bea this Christmas! Don't forget #Neighbours is now on all year round! 🎄🎁❄️🎅 pic.twitter.com/Jz0f6pt08s

— Neighbours (@neighbours) December 13, 2018
Moved by the recent events, Toadie decides that he wants to hold an event which will bring the whole community together, leaving no one feeling alienated. For this reason, he holds a festive Christmas concert at The Waterhole.
Of course, fans of Neighbours will recognise that Val's surname is a tribute to the late Reg Grundy, who, alongside Reg Watson, created Neighbours in the 1980's.
Tune into the 8000th episode of Neighbours on Friday 21st December.
Check out our exclusive Neighbours spoilers page for more details!
Want up-to-the-minute soaps news, spoilers, and gossip on your social feeds? Just hit 'Like' on our Facebook page and 'Follow' on our twitter