Neighbours Spoilers: Toadie Rebecchi Seeks Revenge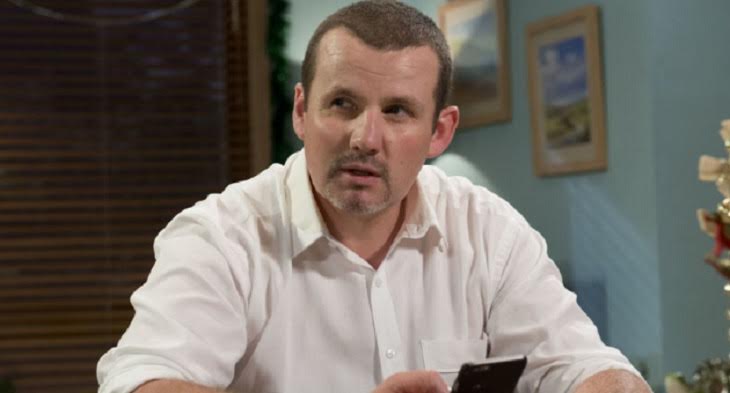 Neighbours' fans have endured weeks of pain watching the mother of Andrea (AKA Fake Dee), Alice Wells torment and sabotage the Rebecchi's marriage and Sonya's physical and mental wellbeing.
Alice has been posing as the Rebecchi's nanny while secretly spiking her baking with prescription drugs leaving Sonya addicted, before forcing her to go cold turkey.
She takes her plans one steps further next week when she poisons Sonya with pesticide then leaves her by the road in the middle of nowhere for dead.
Neighbours Spoilers – Alice's True Identity
Thankfully the accident leads to Alice's true identity and intentions being revealed, as granddaughter Willow Somers finally puts two and two together and saves Sonya from her near death.
While Sonya recovers in hospital, Toadie is shocked and angered to find out that Alice was in regular contact with Andrea, who he is financing to be in psychiatric care. When he realises that she was complicit in the plan to bring Sonya down he is enraged and is determined to get his revenge.
We've made it to Wednesday – time for Christmas champers! 🥂#HumpDay #Neighbours pic.twitter.com/lmJEFGqN3s

— Neighbours (@NeighboursTV) December 12, 2018
Neighbours Spoilers – Toadie Makes Threats
Toadie is usually the all-loving nice guy; but not anymore. He threatens to withdraw all financial support of Andrea's ongoing medical treatment and push for full custody of their son Hugo, which he would likely be granted.
Despite everything that has happened to her, it is surprisingly Sonya who is more understanding about the whole situation. She urges him not to let the anger that he is currently feeling effect decisions that will have long-term effects.
She further reminds Toadie that Andrea is unwell and is not in the right mind so there is no way of them knowing how much effect and input she had into her mother's plans.
Will Toadie listen to his wife, or will we see the darker side of Toadie emerge?