Neighbours Spoilers: Sonya Rebecchi Left Dying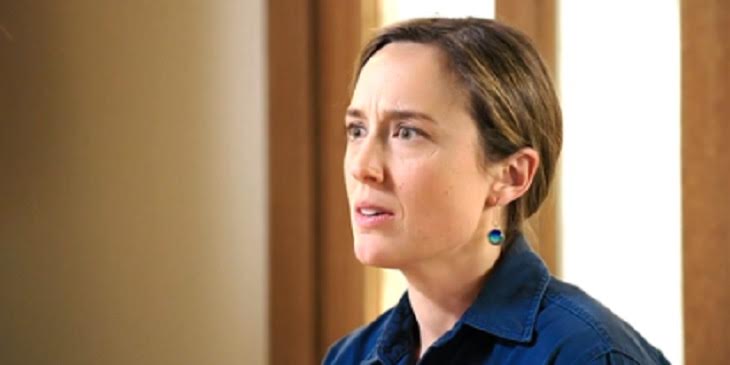 Neighbours spoilers have shown for weeks Sonya has been totally oblivious to the horrors that Alice has been putting her through. She had been spiking her shortbread biscuits with ground-up pills, hoping that Sonya would become addicted, compromising her sobriety. Just as Sonya became addicted – and her friends and family were becoming suspicious – Alice stopped spiking her with pills, causing her to go cold-turkey and concerning her close ones even more.
However, this isn't enough for Alice, and she's not satisfied with the effects of her plan. When Sonya is going out for a drive she offers to accompany her, seeing it as a perfect opportunity to terrorise her further. This time her evil plan becomes deadly as she dips the gloves that Sonya is wearing in pesticide.
When they pull over on the side of the road for a break Sonya's condition deteriorates quickly and Neighbours spoilers tease that Alice leaves her laying on the side of the road.
Ironically, it seems that Sonya's only saving hope is Willow Somers, the daughter of Andrea, a.k.a Fake Dee. Willow is both confused and shocked to see that her grandmother is living in Ramsay Street working for the Rebecchi's, especially when Toadie recently contacted her to tell her that her grandmother was dead.
Yes, Xanthe! #Neighbours pic.twitter.com/e9KNM9qebz

— Neighbours (@NeighboursTV) December 7, 2018
Knowing her grandmother's dodgy past, she quickly realises that something is wrong, especially when Alice's excuse for Sonya not being around doesn't seem to add up.
Willow quickly realises that Alice is responsible for Sonya being missing and forces her grandmother to admit what she has done. Alice has to act quickly so locks Willow in a shed at Sonya's nursery to get rid of her, but thankfully Willow is able to text Toadie and let him know what's going on.
Check out our exclusive Neighbours spoilers page for more details!
Want up-to-the-minute soaps news, spoilers, and gossip on your social feeds? Just hit 'Like' on our Facebook page and 'Follow' on our twitter