90 Day Fiance Spoilers: Larissa Opens Up About Arrest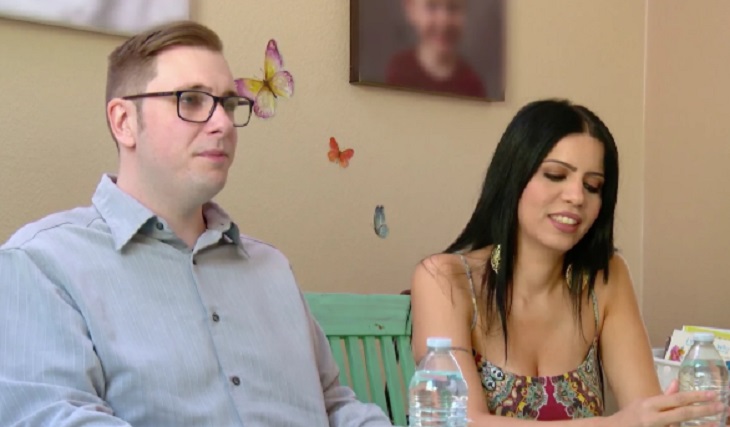 Larissa is telling her side of the story. The 90 Day Fiance star was recently arrested after she allegedly assaulted Colt in what looks to be a "he said, she said" situation. Larissa was handcuffed and booked over the weekend but was released from jail by Sunday.
Now that she's free, Larissa has taken to her Instagram account to tell her fans what had happened between her and Colt before her arrest. Colt said over the weekend that Larissa suffers from severe depression and anxiety, but Larissa says she is the one who is the "survivor" in this situation.
"Hello everyone. Thank you for the support and love. I am safe and resting. the past 48 hours have been the most difficult in life," wrote Larissa. "But reading the messages from all of you has made me smile. God bless and thank you."
Larissa also set the record straight, telling her fans that she is now on the right path. She also claims that she didn't hurt anyone before her arrest. "Nobody was scratched or hurt. I'm not severe [sic] depressed. I had depression and anxiety after my first time [in] prison. I went to doctor and after we found the best medicine I'm good," wrote Larissa.
Larissa also added that she and Colt are giving their relationship a second chance and that hopefully they will be able to figure their issues out. She added, "I needed time to heal my relationship with Colt. It's fragile now. I love him. He loves me. So, we'll try to manage all the situation. So, we try to work and figure out all the legal issues. So, I ask you guys please don't tag me, don't send me all the gossip. I want the time to heal."
No more beach party…Steven and Olga are about to be parents. Their little one arrives Sunday at 8/7c on a new #90DayFiance! pic.twitter.com/b4H6FvTJhd

— TLC Network (@TLC) November 16, 2018
90 Day Fiance airs weeknights on the TLC network. Check your local listings for times. Let us know what you think by leaving us a line with your thoughts below. In the meantime, don't forget to check back with Hollywood Hiccups for all the latest news, updates and spoilers on 90 Day Fiance and all of your favorite reality television shows right here.
Want up-to-the-minute soaps news, spoilers, and gossip on your social feeds? Just hit 'Like' on our Facebook page and 'Follow' on our Twitter account.