Ron DeSantis Celebrates Major Win Against Disney
According to Ron DeSantis, his newly gained control over the magic kingdom will keep them from heaping their woke ideas on people. Previously, even though Walt Disney World was located in Florida, it had functioned as a purely standalone corporate organization, free to govern the land as they wish
However, many believe this is DeSantis' way of punishing them for speaking out against the Republican's political agenda.
Ron DeSantis – Signs Bill Giving Him More Control Over Disney's Special District
On Monday, Florida Gov. Ron DeSantis signed a bill at the doorstep of Disney World that gives him new power over the company. According to CNN, even though the politician insisted it was to keep Disney from going too woke in their "Don't Say Gay Bill" battle, the move was DeSantis' way of punishing the corporate kingdom for speaking out against him.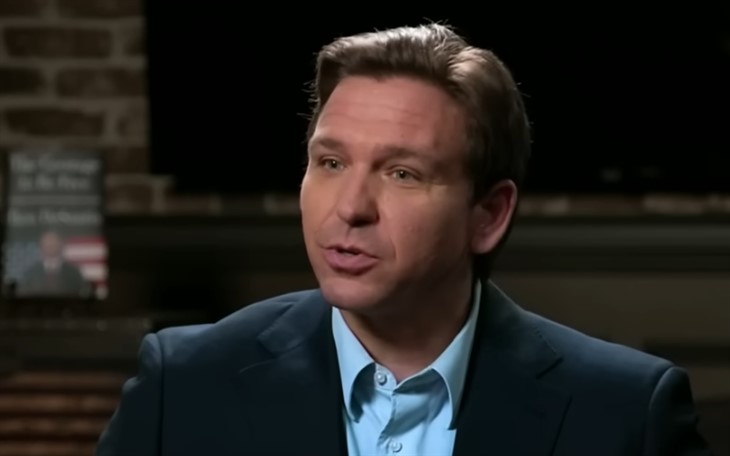 The new law will lead to a state takeover of the Reedy Creek Improvement District, the government body that has given Disney unique powers in Central Florida for more than half a century. This has thrown a spade in Disney's works, because, before this new law arrived, the district's board was made up of people with ties to Disney. Now, it will be made up of five people that DeSantis handpicks.
"Today, the corporate kingdom finally comes to an end," DeSantis said Monday at a Reedy Creek fire station in Lake Buena Vista, Florida. "There's a new sheriff in town and accountability will be the order of the day."
DeSantis was quick to name the people he wanted on his reconstructed board, which includes Martin Garcia, a Tampa lawyer and prolific Republican donor whose private investment firm contributed $50,000 to DeSantis' reelection, and Bridget Ziegler, a Sarasota County School Board member who was a co-founder of the conservative organization Moms for Liberty and the wife of Christian Ziegler, the new chairman of the Republican Party of Florida.
Next week, The New Board Will Meet.
"Disney came out against something that was really just about protecting young kids, and making sure that students are able to go to school learning to read, write, add, subtract, and not having a teacher tell them that they can change their gender," DeSantis said Monday. "And I think most parents agree with that. But you know, that was only a mild annoyance. I think that what we came to realize after that dust settled on that was you clearly had a movement within the corporation itself."
Be sure to catch up on everything happening with Disney World's Resorts right now. Come back here often for all Disney World's Resorts spoilers, news, and updates.