1000-Lb Sisters: Tammy Slaton Joins Fans In Slamming Amy's New Beau!
1000-Lb Sisters spoilers reveal that Tammy Slaton dislikes her sister Amy's new boyfriend Tony.
And the reality TV star revealed very specific reasons for her hatred. But in doing so, Tammy joined 1000-Lb Sisters fans who shared their own reasons for slamming Amy's new beau.
Find out what Tammy shared. And get more details about her problems with Amy's new romance below.
Plus: See why fans blasted Amy over her boyfriend.
1000-Lb Sisters Spoilers – Tammy Slaton Hates Amy Slaton's New Beau!
Amy Slaton, 35, wants to move on with her life after her divorce and custody battle with her ex-husband Michael Halterman, 40.
However, Amy's version of moving on involves her new boyfriend Tony. And 1000-Lb Sisters star Tammy Slaton dislikes Tony, an insider told the Sun.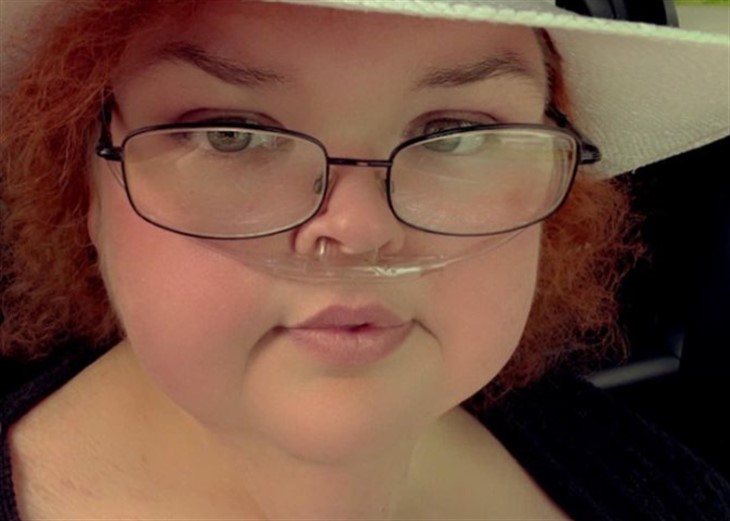 The source claims that Tammy hates Amy's new boyfriend Tony because of what she observes.
And that involves Amy and Tony fighting "all of the time," shared the insider. Tammy, 37, became even more upset when Tony moved into her Kentucky house.
Before Tony moved, he lived in Battle Creek, Michigan. And Amy often made the drive from Kentucky with Tammy to visit her new boyfriend.
But Tammy complained that Tony and Amy "fought so much that they missed numerous exits" whenever they drove together. And she described the two as screaming "at each other the whole time."
'1000-Lb. Sisters' star Tammy Slaton reportedly doesn't like her sister Amy Slaton's new boyfriend, Tony Rodgers, because the pair are allegedly always fighting. https://t.co/YRQvh93bHs

— In Touch Weekly (@intouchweekly) August 23, 2023
1000-Lb Sisters Spoilers – Tammy Slaton Worries About Amy Slaton
But beyond the yelling and fighting, Tammy feels concerned for her sister. And an insider explained that the 1000-Lb Sisters star worries about the financial impact of Amy's relationship with her new boyfriend. "Tony does nothing but live off of Amy," explained the source.
However, despite Tammy's concerns, Amy and Tony made their romance "official." And the two have dated for more than three months.
But at the same time, Amy wants to keep her new relationship quiet after her custody war and divorce with her ex-husband Michael Halterman, 40.
Amy and Michael co-parent their sons. Gage is two, and Glenn is just one. "From what I know, the kids live with them," the insider noted.
And Amy has stayed "strong" with Tony. The two spend "lots of time with the kids," added the source.
1000-Lb Sisters Spoilers – Amy Slaton Slammed For Calling Tony 'Daddy'
As a result, Michael has stayed "quiet," shared an insider. And he doesn't even care about Amy moving on. "He's pretty much out of the picture," summed up the source.
But a new social media post from Amy sparked slams from fans. In it, Amy showed Tony helping to celebrate Glenn's first birthday at a Hibachi restaurant.
And the 1000-Lb Sisters star described him as "daddy." Fans bashed her for bringing her new boyfriend to her son's birthday party.
For instance, one wrote, ""Yikes… referring to her new boyfriend as daddy is definitely not good for those kids." And another shared, "It's one thing to rebound after a divorce. It's another to bring them around your kids and be calling them daddy."
But one follower confessed, "I'm actually shocked even though I know I shouldn't be! I didn't think she'd move on this year, to be honest, but here we are!" And yet another threw shade, claiming Tony "didn't look very thrilled to be [at Glenn's birthday dinner]."
Tell us what you think. How do you feel about Tammy's reasons for disliking Amy's new boyfriend? And after you share your views, check back on our site for more reality TV news.