90 Day Fiancé: The Last Resort Features 'Sexy Memaw' Angela!
90 Day Fiancé: The Last Resort spoilers reveal that the upcoming TV show will feature the return of five very different couples from the 90 Day Fiancé world. And those duos get just two weeks to make a decision. Should they try to resolve their differences? Or should they split?
Find out what to expect when 90 Day: The Last Resort debuts this month. And learn which five couples appear on the show. Get all the details below.
90 Day Fiancé Spoilers – The Last Resort Spoilers – Meet The Cast!
The upcoming TLC show 90 Day Fiancé: The Last Resort will feature the return of five couples from the 90 Day Fiancé world. The duos include Edward "Big Ed" Brown and Liz Woods from The Single Life, Yara Zaya and Jovi Dufren from season 8 of the OG series, Angela Deem and Michael Ilesanmi from Before the 90 Days, Asuelu Pulaa and Kalani Faagata from season 6 of 90 Day and Molly Hopkins and Kelly Brown from The Single Life. But these duos get just two weeks to "face their relationship demons," according to People.
And TLC will follow the duos as they figure out what seems best for their future. Will they aim to work out their challenges? Or will they give up and divide permanently? However, the couples will get some professional help.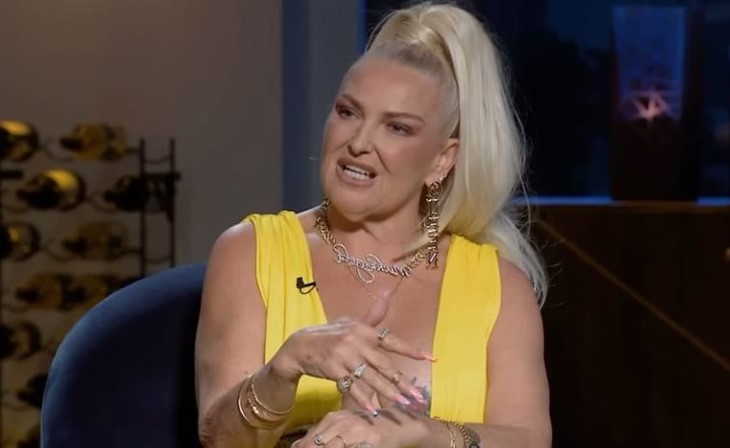 And the series will also feature therapists Petey Silveira, Dr. Janie Lacy and Dr. Jason Prendergast. These experts will offer resort activities and design group sessions to help guide each contestant on the path to a decision. However, some couples seem to face more challenges than others.
Can old wounds be healed? Alongside a team of professionals, five #90DayFiance couples see if their relationships can be saved. 90 Day: The Last Resort premieres Monday, August 14 at 9/8c. pic.twitter.com/05VCjYYex5

— 90DayFiance (@90DayFiance) July 6, 2023
90 Day Fiancé Spoilers – The Last Resort Spoilers – 'All Or Nothing' Decisions!
Among those seeking help, Jovi and Yara have arrived at a "pretty rocky" place in their marriage. And Jovi confesses that she felt "miserable for two and a half years." However, Kalani admits to Asuelu that she headed to an attorney to discuss divorce. And in turn, Ed confesses that he and Liz face their final opportunity to make their relationship work.
But while Ed calls it an "all or nothing" situation, Liz describes him as a "piece of s—." Ouch. However, the therapists urge the contestants to "open up your eyes to the issues." And they point out that the end goal should focus on becoming "hopefully a better couple."
Highlights include the couples getting involved in playing games on the beach. And they also become competitive. But when Angela flaunts her "sexy memaw" body to long-distance hubby Michael, he doesn't seem thrilled. Meanwhile, Yara makes a confession to Jovi during group therapy.
And while Yara admits that she "hid something behind your back," Molly focuses on fuming. She insists that Kelly does not respect her as a business owner and mother. But Kelly claims, "I went against all my beliefs for her. No, no, she did me wrong!"
And spoilers reveal a group session featuring Kalani's emotional outburst at Asuelu. However, Dr. Jason Prendergast believes that the couples need to "hit rock bottom. You do kinda have to tear it down to build it back up." 90 Day Fiancé: The Last Resort premieres Aug. 14th at 9 p.m. ET on TLC.
Tell us what you think. Which couples do you predict will survive? And which duos do you think will split for good? And after you share your views, check back on our site for more reality TV news.