Chrisley Knows Best Fans Think Savannah Used Todd As Her 'Sugar Daddy'!
Chrisley Knows Best featured Todd Chrisley indulging his daughter Savannah Chrisley in anything she wanted. But then the Chrisley Knows Best patriarch as well as his wife Julie Chrisley ended up in prison for tax evasion and bank fraud.
And ever since, Savannah has devoted herself to complaining about what she views as an unfair verdict. But now Chrisley Knows Best fans have come up with a shocking theory on why Savannah seems so determined to lash out at her parents' imprisonment. Keep reading to learn more.
Savannah Chrisley Wants A Sugar Daddy?!
The term "sugar daddy" typically refers to a wealthy man who gives gifts to a younger woman. And the rich man typically does so to get the woman to keep him company. But Chrisley Knows Best fans on Reddit think that in some ways, Todd functioned as Savannah's sugar daddy.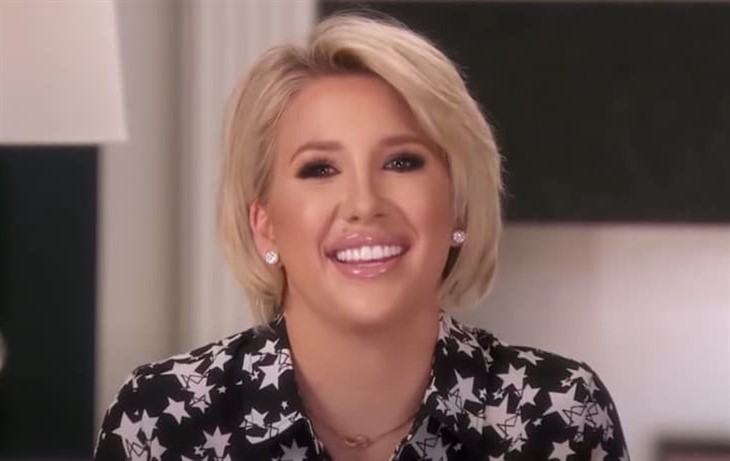 And as evidence, they noted that Savannah recently liked a social media post that referred to a sugar daddy. The post read, "If I wasn't supposed to grow up to want a sugar daddy, why did we base an entire holiday around a much older man bringing me presents for being a good girl."
However, although the social media post joked about the concept of a sugar daddy, Chrisley Knows Best fans believe that Savannah's liking that comment reflects her father's role in her life. For instance, one wrote, "Todd was her sugar daddy most of her life until he went to prison. Lol That is why she is so angry he is locked up and can't take care of her." And another agreed, "No kidding! Omg, these people!"
Savannah Chrisley – Told To 'Grow Up'
And Chrisley Knows Best fans slammed Savannah for depending on her father for her money for so long. For instance, one wrote, "If she thinks this is cute…yeah, it's not. It's pathetic. Grow up girl!!!"
And another noted that Savannah seems frantic to return to a life where she could depend on her daddy to pay her bills. For example, one fan commented that the Chrisley Knows Best alum often looks "sad" in her podcasts. "Like the story of the swan…pretty and serene above the water, but the muddy feet kicking and paddling madly under the surface."
But some joked about it. And one commented that Savannah "needs to learn to keep her mouth shut and play her part if she wants to be a sugar baby. No, she needs to call Kim B from RHO Atlanta to get pointers on scoring a Big Daddy."
Julie and Todd Chrisley, who reported to prison for earlier this year to 12 and seven years respectively in their tax fraud case, are being released early. https://t.co/VagQ3AL2aJ

— E! News (@enews) September 8, 2023
Fans Worry About Chloe
But some fans worried about Chloe. Savannah became the primary guardian of her brother Grayson Chrisley and niece Chloe when a federal judge sentenced Todd and Julie to a combined 19 years in prison for tax fraud. (Since then, the Chrisley Knows Best couple have received reduced prison sentences.)
And one Chrisley Knows Best fan wrote, "My heart breaks for Chloe." But the follower also opined that "Savannah would benefit from learning to live within her means and working on building a reputable real estate business. But I think she's so spoiled and delusional she can't imagine living a normal lifestyle."
Tell us what you think. How do you feel about fans thinking that Savannah used her father like a sugar daddy? And after you share your views, check back on our site for more reality TV news.