Meghan Markle Loved Idea Of Living In Palace: Here's What Went Wrong
Meghan Markle at first felt thrilled at the idea that marrying Prince Harry would mean living in Kensington Palace. But a royal author has revealed exactly how and when her delight turned into disappointment.
Find out what went wrong so quickly after the Duchess of Sussex tied the knot with the Duke of Sussex. And learn all the details of Meghan's royal reality check below.
Meghan Markle Gets Royal Reality Check
Scandals Of The Royal Palaces author Tom Quinn claims to know exactly when Meghan Markle's dreams of living in a palace with Prince Harry turned into a nightmare.
And the royal expert points to the wake-up call that the Duchess of Sussex received over her living space. Quinn sums it up as Meghan feeling "shunted off," according to the Post.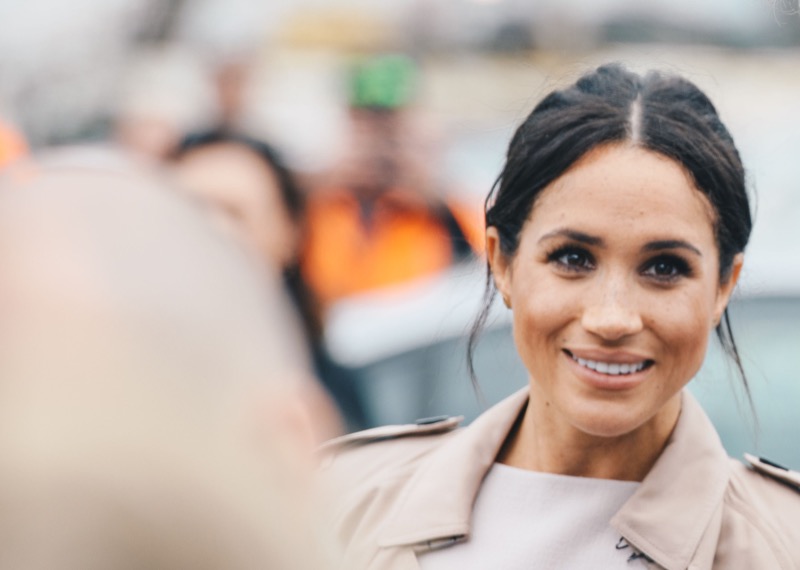 The Suits actress, 42, reportedly assumed that she would live in Kensington Palace after tying the knot with Harry. Wrong. And Meghan felt miserable at discovering her new home consisted of Nottingham Cottage and not Kensington Palace.
As a result, the Duchess of Sussex did follow the royal rules and moved with Harry into the two-bedroom cottage on the grounds of Kensington Palace. But after feeling so attracted at the concept of becoming a royal family member, Meghan felt hurt that she ended up "in a little cottage," not a palace, said Quinn.
Prince Harry Teams Up With Meghan In Complaining
However, Quinn shared that Meghan and Harry felt that the royal family "shunted off [the couple] to a little prefab in the grounds." But despite their complaints, Nottingham Cottage did represent the Duke and Duchess of Sussex's first home as a married couple. And Queen Elizabeth gave it to them prior to their move to Frogmore Cottage in Windsor.
But then in 2020, Harry, 38, and Meghan stepped down as senior royal family members. And off the two went to their California mansion. However, the Duke and Duchess of Sussex used their Netflix series Harry & Meghan to complain about the cottage.
And Harry described the residence as featuring a "lean" structure with "low ceilings." But his loyal wife summed it up as "small." And Harry chimed in, "As far as people were concerned we were living in a palace. [But] we were living in a cottage. On palace grounds."
New poll shows Meghan Markle is more unpopular with Americans than ever, scoring a MINUS-2 approval rating https://t.co/L34RiMzt3h pic.twitter.com/WmYoP3nqmv

— Daily Mail U.K. (@DailyMailUK) September 10, 2023
Meghan And Harry Give Joint Speech
And Harry admitted that "Kensington Palace sounds very regal of course. It does say palace in the name. But Nottingham Cottage was small."
Meanwhile, Meghan and Harry recently traveled to Düsseldorf, Germany, for this year's Invictus Games. And the two even headed to the stage as a couple for the Friends @ Home Event for an unusual joint speech. The Duchess of Sussex described herself as "really, really proud to be part of this Invictus family with all of you."
And the former actress added, "I'm grateful for all of you that are here. I just landed a couple hours ago," shared Meghan. "And I am thrilled that the first event that I can do for Invictus is here with all of you. It is amazing and I hear the week so far has gotten off to a good start, is that right?"
But Harry offered his insights by addressing "the friends and family that are here. I understand that a lot of the competitors are hopefully sleeping after a very long day," he added. "But this is your chance to connect with each other because everyone here is in a different phase of their healing process, whether as an individual or as a family."
Tell us what you think. How do you feel about Meghan Markle's disappointment? And after you share your views, check back on our site for more royal family news.
Editorial credit: Shaun Jeffers / Shutterstock.com