Chrisley Knows Best Spoilers: Todd's Kids And Nanny Faye Plan Reality Show Spin-Off!
Todd Chrisley and Julie Chrisley's kids don't intend to sit around while their parents spend years in prison. And their daughter Savannah just shared their plans for a new reality TV show. But though the Chrisley Knows Best spin-off won't include her imprisoned parents, Savannah seems confident she can succeed.
Find out what the Growing Up Chrisley alum revealed about a new reality TV show. And learn what Todd and Julie's daughter thinks will help the spin-off succeed. Get all the details below.
Chrisley Knows Best – Gets New Spin-Off?
Does the world need another reality TV show? Savannah Chrisley thinks it does. However, her parents' prison sentence sparked the cancellation of both Chrisley Knows Best and Growing Up Chrisley. But Savannah insisted that she feels the rest of the Chrisley clan can score a new show while her parents reside in prison, according to People.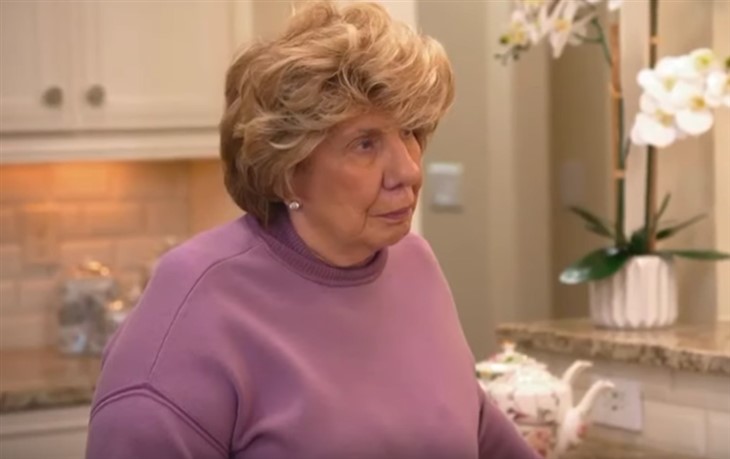 And Savannah explained her reasoning in her podcast. With help from Todd's mother, fan favorite Nanny Faye, Savannah clarified how a new reality TV show might score a win. Her niece Chloe Chrisley also joined Nanny Faye and Savannah.
And the three teased that perhaps they could call their new show Nanny Knows Best. However, then Savannah got serious. And she shared, "Well, you do know, we're talking to a few production companies about doing another show." But Savannah won't lack for co-stars. Because Nanny Faye expressed her eagerness to help.
"I'm ready to go work," declared Nanny Faye. And as Todd's mom shared her desire to participate, Savannah revealed how far she has gotten in planning the new show. "Tons of production companies have reached out and networks that want to do a show," shared the 25-year-old daughter of Todd and Julie Chrisley.
Savannah Chrisley Says Family Is Going to Do a New Show While Parents Are in Prison https://t.co/sgN0GyvAAC

— People (@people) February 22, 2023
Chrisley Knows Best Spoilers – Nanny Faye Wants To 'Bounce Back'
However, Savannah didn't spill any tea on the possible name of the show or details on the concept. But Nanny Faye joked, "We'll say 'Well look at these Bounce Back Chrisleys.' " And Savannah agreed with that phrase. "Because it's so true," said the 25-year-old.
And the two agreed that they won't let Todd and Julie's prison sentence stop them from progressing. "At the end of the day, we're not going to allow this to stop us from moving forward," commented Savannah. And Nanny Faye added, "The sun's gonna come up, and the sun's gonna come down."
However, Todd's mother also recognized their limitations. "What we have control is we're gonna get up and dust our pants off today and get to going. And we're gonna let the world see that we're really who we were. We love each other, we're gonna walk this walk and talk this talk," summarized Nanny Faye.
Savannah Chrisley -Promises To Show 'New Normal'
But Savannah compared Chrisley Knows Best to the future reality TV show. And she feels "it became more of a comedy than it was reality." However, the family enjoyed the process. "Because we all got to work together, so we got to be around each other," added Savannah.
And she did promise that they will not hide their feelings about her parents in the new reality show. "We're going to touch on where we're at today, Mom and Dad being gone, how we're coping with it, how we get through it. Also too, having two kids and all of us stepping in to make sure that they have what they need emotionally, psychologically, physically, all the things, I feel like there's a level of humor to it as well," said Savannah.
And she noted that their new reality TV show will feature the family's "new normal." It "will be heartwarming. It'll break your heart, you'll laugh," added Savannah. If it does succeed, it would air during her parents' combined 19 years in prison for tax fraud. After their sentence ends, both will serve 16 months of probation.
Tell us what you think. Would you watch a new reality TV show starring Savannah Chrisley, her siblings, and Nanny Faye? And after you share your views, check back on our site for more reality TV news.