See What Lindsie Chrisley Has To Say About Being Adopted By Her Father's Second Wife
The Chrisleys are still trying to deal with their parents having to serve a combined 19 years in prison for fraud-related crimes, and everyday we learn something new about how the family keeps handling the heartbreaking development. Earlier this week, Savannah Chrisley revealed that her father Todd Chrisley had benefited from the advantages of therapy before reporting to prison, adding that it helped him deal "with a lot of trauma."
Lindsie Chrisley – On What It Means To Be Legally Adopted By Julie Chrisley
There are things Lindsey Chrisley would have done differently if she could go back and do her adoption all over again.
This Wednesday's episode of PodcastOne's The Southern Tea saw the reality tv star open up about the process of being adopted by her father's second wife.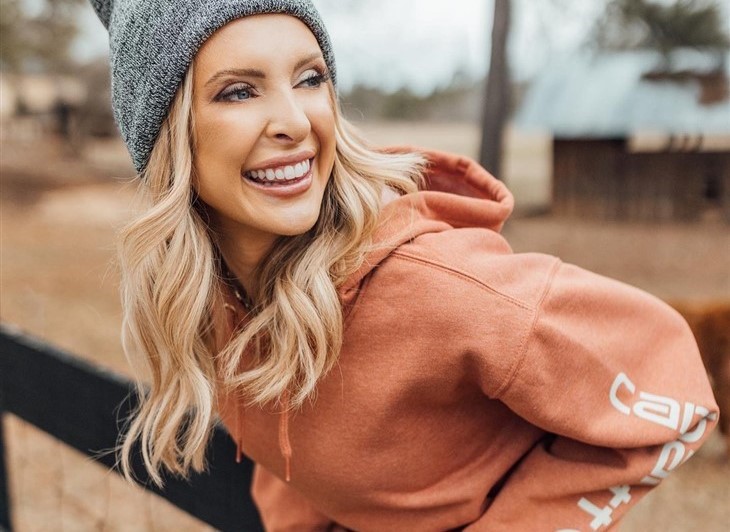 "That decision was made when I was 19 years old. She did legally adopt me," said Lindsie, 33. "That whole process was, looking back on it, a lot more chaotic than what I felt like it was when I was living it."
One of the things that inspired her to go through with it was her need to feed her sense of belonging, since she was mostly raised by her dad and his second wife. She also suffered from an identity crisis from the ages of 17 and 19.
Because of that, "I thought I was raised by my dad and Julie and raised with their children that they jointly created. And I felt like to be a part of that and make that feel whole, that going through that adoption process would solidify those feelings," she explained.
"And I would never have to do to therapy or anything like that because all of my feelings of abandonment would just go away. And that absolutely is not what happened," she said. "I feel like I, more so, complicated the situation more than anything. I wish that I would have done therapy ahead of walking through that process because I feel like I would have gotten more out of it had I done the actual work before making that decision."
"I don't have any regrets for going through with the adoption. I just feel like looking back on it, I would have actually done the work before I made that decision," she added. "Again, glad that I made the decision, don't have regrets because the last thing I want is for people to go online and say, 'Oh, well, she regrets this decision. No, I do not regret the decision."
Be sure to catch up on everything happening with Lindsie Chrisley right now. Come back here often for all Lindsie Chrisley spoilers, news, and updates.