Royal Family News: Meghan Markle Forced Prince Harry To Be "Submissive" In Public
British royal family news divulges that Prince Harry and Meghan Markle launched Megxit in 2020, a bold snub against the monarchy and his family.
They now live in Montecito, California and have made a hobby out of being controversial and mocked. It's not quite the way they described their ascension to world domination, but being foolish has kept them in the spotlight.
In some ways their salad days were as members of the monarchy they abandoned. Which is why their past body language is still being examined by royal pundits and fans.
Royal Family News: Harry And Meghan Mocked
Take for example a video making the rounds that was filmed a few weeks before their 2018 wedding. Body language expert Judi James has spoken frequently about the couple's public physicality, and she claims this particular video shows Meghan putting Harry in his place.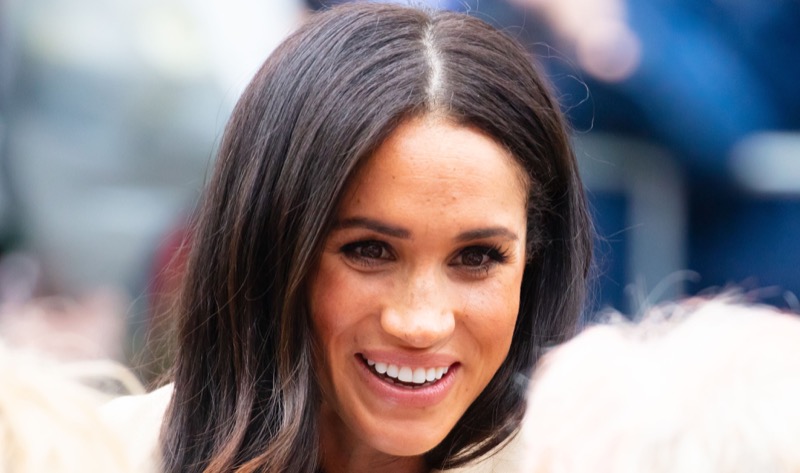 The video shows the Markles at the Women's Empowerment reception that took place during the Commonwealth Heads of Government Meeting at the Royal Aeronautical Society in 2018, in London, England.
Royal Family News: Meghan's Dominance
At the event Meghan said "I hear a lot of people speaking about girls' empowerment and women's empowerment, you'll often hear people say well, 'you're helping women find their voices.' And I fundamentally disagree with that because women don't need to find their voices, they have a voice. They need to be empowered to use it, and people need to be encouraged to listen."
Royal Family News: Meghan's Voice
Judi James analyzed the footage and saw "a shift in power dynamics" when Harry was "leading" Meghan but she interrupted him and he became "submissive."
James told Express of the interaction "There's an interesting dynamic here as Harry and Meghan attend a Women's Empowerment forum.
Meghan is clearly taking her lead from Harry initially as a royal and even asks if she should shake hands as well as pausing to allow him to walk into the room first."
"But once she is launched we can see the very confident version of Meghan emerge, while Harry adopts a more tentative and submissive pose beside her. Meghan seems to be keen to learn the royal ropes here but it is clearly her event, as a champion of women's empowerment."
But how empowering is it when a woman subverts her husband's power? Tell us what you think royal fans!
Be sure to catch up on everything happening with the royal family. Come back here often for royal family news and updates.
Editorial credit: FiledIMAGE / Shutterstock.com