Amy Duggar Leaves Fans Confused With The Reunion News Of Certain Family Member
One of the rebellious women in the Duggar dynasty recently left her fans confused after sharing unexpected information with them.
Amy Duggar King is that 'rebel' female family member who is well known for criticizing her uncle Jim Bob Duggar's parenting and their controversial religion.
Early this year, Amy, 35, and another Duggar rebel Jill Duggar, 32, released an Amazon Prime documentary titled "Shiny Happy People: Duggar Family Secrets," where they shared all the secrets behind the occultic ministry Institute in Basic Life Principles (IBLP) ministry.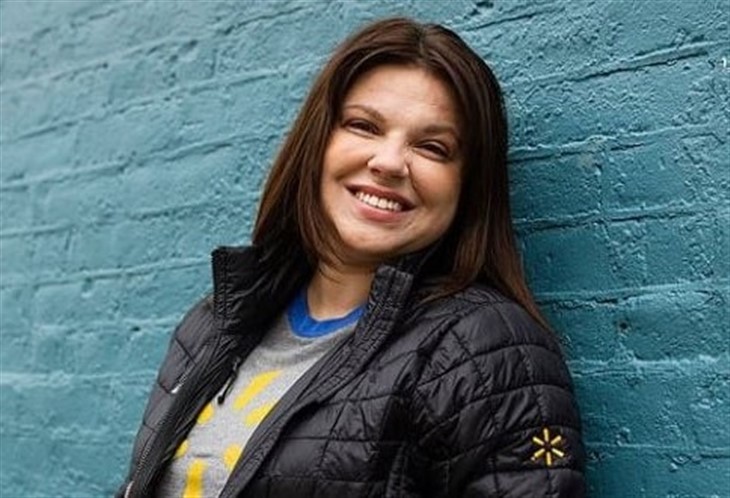 Following the release of the documentary, viewers got to learn the dark family secrets of the Duggars which were well hidden from them during the "Counting On" tv show.
Although Amy's relationship with some of her cousins have been shaky before then, and she has been maintaining not to have seen them for a long time, it was rumored that most of them cut her off completely.
Jim Bob, 58, and his wife Michelle, 56, also expressed their displeasure with the "degrading" documentary.
Amy Duggar — Amy Hints On Meeting Jessa Duggar Seewald
In a recent post shared on her story, Amy told her followers that she had some sort of a run-in with one of her cousins Jessa, 30. How Amy shared the news left her followers confused and they struggled to comprehend what she meant by that.
The TLC alum started her post with, "On my third round of laundry!" before she went on to list the activities she engaged in. "Went to trampoline park today, Icecream," and in-between her writeup she slipped in "Saw @Jessaseewald."
Continuing her writeup Amy wrote, "Sold stuff on Facebook Marketplace, bought some spidey stuff from Marketplace, cleaned, and made a grocery list."
Amy's followers didn't let that tiny information about seeing Jessa while going about her business escape them.
They wanted to know more because they were certain that there was more from where that information came from.
One of them reshared the post on Reddit with the caption, "Love how she just casually threw in 'Saw Jessa Seewald. What do we think that was about? Just a run in?"
Taking to the comment section, someone asked, "'Saw Jessa Seewald' as in got the kids together to play, or 'Saw Jessa Seewald' because Amy hunted her down, screamed her name and laughed like a crazy person."
Another suggested, "Probably trying to prove that she actually does see the Duggars so is still relevant .. despite saying in Shiny Happy People that she doesn't know anything about them anymore.."
Meanwhile, a third asked, "So what Famy? Still trying to stay relevant and the 15 seconds are slipping away and no one cares.
I am sure Jessa really cares if she sees you or not," and a fourth wrote: "What was this all about? It's like Amy is suggesting it was some kind of celebrity sighting."
Be sure to catch up on everything happening with Amy Duggar right now. Come back here often for all the Amy Duggar's spoilers, news, and updates.