Jill Duggar Reveals How Reality Shows And Dad Jim Bob Hurt Her Marriage
Jill Duggar Dillard now realizes how starring in two reality TV shows impacted her relationships. And Jill also shared that her father Jim Bob Duggar almost ruined her marriage to her husband Derick Dillard.
Jill starred in both the Duggar reality TV shows 19 Kids And Counting and spin-off Counting On. Find out what she shared about the shows' impact on her relationships below.
Jill Duggar Dillard – Reveals Reality TV Show Toll
Starring in 19 Kids And Counting and its spin-off, Counting On, impacted Jill Duggar Dillard's relationship with hubby Derick Dillard. And the 32-year-old told People that "it caused a lot of frustration in our marriage. Especially early on, where he would feel a certain way about filming something. I'd be like, 'I hear you, I feel you, I also don't want to do whatever it is they're asking us to do either. But we have to.'"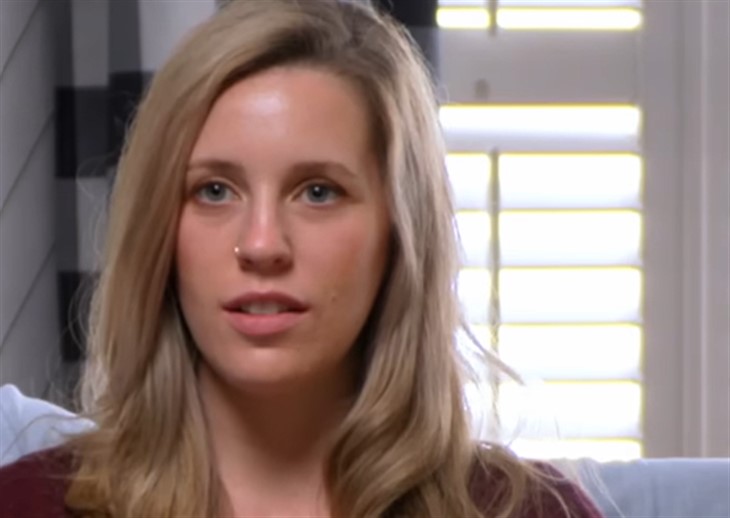 However, Jill and Derick shared their challenges in their new book, Counting the Cost. And they revealed that although they grew up in an extremely conservative Christian family, they wanted to separate from it all after their marriage.
Jill noted that she and her husband set goals of creating their own careers and families. And they did not want to devote 20 hours of time each week to filming. "It began to feel like a burden," explained Jill about the reality TV shows.
Jill Duggar Dillard Says Her Reality Shows Nearly Tore Her Marriage Apart: 'Another Wake-Up Call' (Exclusive) https://t.co/OoarRrJo6I

— People (@people) September 6, 2023
Jim Bob Duggar – Weaponized Jill Duggar's Marriage
The Duggar clan grew up thinking that they should obey their parents. And they all followed the teachings of the Institute in Basic Life Principles (IBLP).
But that made it challenging for Jill to decline her father Jim Bob Duggar's demand that they keep filming the reality show.
And Jill shared that filming "definitely got between us. We were dealing with this a lot when we were trying to make decisions for our family," she shared. But then Jim Bob tried to create problems.
And Derick shared, "Whenever we were at odds with what her dad thought we should be doing with filming, he would say things that would be very damaging. He would weaponize the relationship and say, 'Is this you Jill, or is this you, Derek? Are you leading your wife astray and doing things that are not supportive of marriage?' And I think that was a red flag."
But Jill finally realized that she and Derick needed to unite. And since leaving her parents' conservative church in 2020, the two have learned to live their lives their way.
However, Jill credits therapy as "the gift we didn't know we needed."
And she recalled, "We initially went into it with the goal of re-establishing a relationship with my parents. But once we go there, the therapist was like, 'I think we maybe need to do a little more processing, a little more sorting out here. You guys need to figure out who you are.' Which was so wise. It helped us so much."
Tell us what you think. How do you feel about Jill Duggar revealing that reality TV shows almost destroyed her marriage? And after you share your views, check back on our site for more reality TV news.