Josh Duggar Stuck In Solitary Confinement For Prison Disobedience!
Josh Duggar stunned 19 Kids And Counting fans when news broke that he had molested several underage girls. But those reports proved just the beginning of Duggar's crimes. And after Josh landed in jail for child pornography, some thought that the oldest Duggar son at least couldn't do anything wrong again for awhile. However, Josh once again erred.
Find out how Josh ended up in solitary confinement. And learn what the 19 Kids And Counting alum's future holds. Get all the details below.
Josh Duggar – Put In Solitary Confinement After Breaking Prison Rules
19 Kids And Counting alum Josh Duggar somehow managed to sneak a forbidden cell phone into his prison cell. But when officials caught Duggar with that phone, he faced punishment. And that meant heading to the Special Housing Unit (SHU), known as solitary confinement at his prison in Texas, reported OK magazine.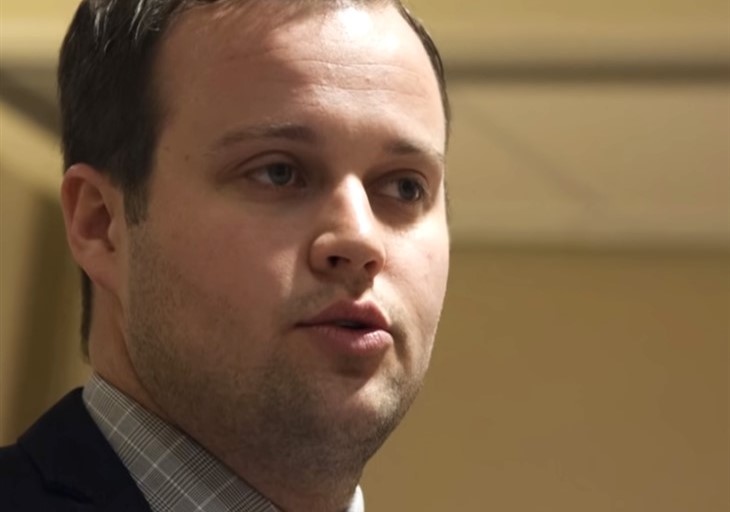 However, Josh reportedly does not know how long he must remain in solitary confinement. But one source predicted that the 19 Kids And Counting alum probably will remain there for weeks rather than days. "I would be very surprised if he has been released, as most of the people in there have been in there for months," said the insider.
And the source explained that Duggar must stay in the Special Housing Unit at the Federal Correctional Institution (FCI) Seagoville until he receives a disciplinary hearing. As a result, Josh can only get a single telephone call per month. And he either does not get any visitors or can only see limited visitors.
However, the insider also described the solitary confinement conditions as extremely unpleasant. And the regional office visited the FCI Seagoville to evaluate the situation. "They've been keeping prisoners in the SHU indefinitely, not letting them have DHO hearings, which let them know when they're getting out," shared the source.
ICYMI: Josh Duggar was caught with a cellphone behind bars and was sent to solitary confinement as punishment.https://t.co/3gpD6WHWk6

— Radar Online (@radar_online) February 19, 2023
Josh Duggar – Lawyers Demand New Trial
However, amid Duggar's stay in solitary confinement, his legal team wants a new trial. And Josh's attorneys allege that federal agents did not let the former reality TV star contact his attorney during a raid that took place more than a year prior to his arrest. Duggar reportedly took his phone to call his lawyer. But the attorney claims that federal agents took away the phone and did not let him make that call.
"He was told he was free to go. No reasonable person in his shoes at that time would believe that," said Josh's attorney Justin Gelfand to the court. And the judge did admit feeling somewhat concerned about that allegation. "It does concern me when someone makes an attempt to contact counsel… and is unable to call counsel because there is no alternative way to do it," the judge noted. "I've never seen that before."
However, will that claim be enough to get Josh's sentence reduced or even set him free? And what penalty will Duggar pay for that secret cell phone in prison? Tell us what you think. And after you share your views, check back on our site for more reality TV news.