My Big Fat Fabulous Life Pays Off For Whitney Way Thore: Inside Her Fortune
My Big Fat Fabulous Life star Whitney Way Thore has starred for many seasons on her show. And her bank account reflects her star role.
Find out about Whitney's fortune. And learn how she achieved it beyond her reality show. Get all the details below.
Whitney Way Thore Banks Big Fat Fabulous Fortune
Reality TV stars tend to hide exactly how much they make each season. But according to Yahoo, My Big Fat Fabulous Life star Whitney Way Thore has banked a significant fortune, with an estimated net worth of $4 million. However, beyond her show, Whitney profits from brand partnerships and other endeavors.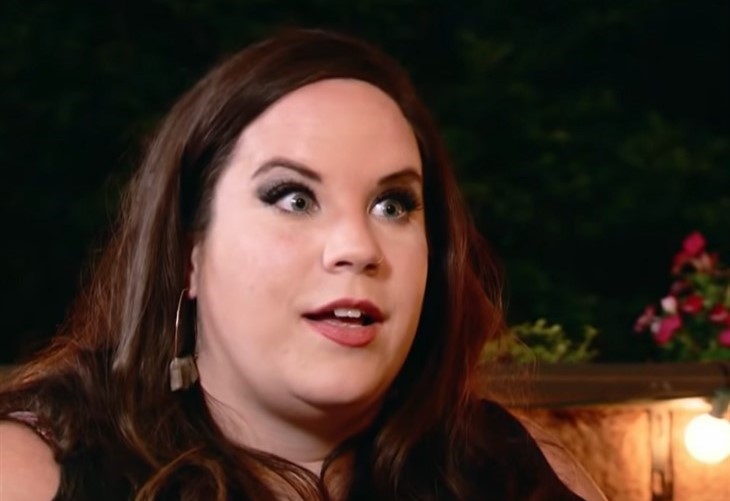 For instance, the star of My Big Fat Fabulous Life created the No Body Shame campaign, sometimes referred to as "No BS." And Whitney describes the campaign as "a global movement founded by Whitney Way Thore in 2014 to help people of every variety live their lives fully, passionately, and free of shame."
However, the reality TV star also shared her belief that "there's no wrong way to have a body. We are more than the sum of our parts." And Whitney added, "We are more than someone else's expectations of us. Don't let them tell you can't do. You are limitless."
'My Big Fat Fabulous Life' star Whitney Way Thore has changed so much over the years. See her transformation in photos. https://t.co/xW2lWCE3hr

— Life & Style (@Life_and_Style) September 9, 2023
Whitney Uses 'No BS' For Profit
As a result of her "No BS" campaign, the star of My Big Fat Fabulous Life has branched out into different business opportunities. For example, Whitney created a plus-size workout apparel line called No BS Active. And she also produced a fitness and lifestyle app.
The No BS Active app's description promises users that "no matter whether you're big or small, old or young, an athlete or a beginner, the No BS Active app is designed for you. Workouts can be done at home with little to no equipment." Those who want to try out the app can pay $19.99 a month or $199.99 per year. And each month offers "25 new workouts, five new stretch sessions, 10 new meditations, plus over 100 tutorials and additional exclusive content (like dance videos) for purchase."
But the star of My Big Fat Fabulous Life also profited from a No Body Shame at Sea cruise for fans in 2019. Whitney, her family, and friends interacted with paying guests for a week sailing around the Caribbean. And she also profits by hyping other companies on her Instagram page.
For instance, the reality TV star has promoted Athleta, FabFitFun and FatGirlFlow. And in a recent post featuring highlights from a trip to France, Whitney included Athleta. She shared, "I've been on a summer adventure for the last six weeks in Paris." And then the reality TV star added, "I'm on my last couple days and I can't believe I successfully made it through this trip with what I packed — which was basically @athleta stuff and casual dresses."
Tell us what you think. How do you feel about the ways that Whitney has built up a fortune? And after you share your views, check back on our site for more reality TV news.