Real Housewives Fans React To Ramona Singer Becoming A Movie Star
Real Housewives Of New York City (RHONY) viewers know Ramona Singer as one of the most outspoken reality TV stars. But now RHONY fans have discovered another side to Singer. And they reacted with shock to discover that the Real Housewives alum has turned herself into an aspiring movie star.
Find out about Ramona's reinvention of herself. And see how fans reacted. Get all the details below.
Real Housewives Of New York City – Alum Ramona Singer Stars In New Film!
Real Housewives Of New York City alum Ramona Singer recently claimed that her time on the reality TV show has ended forever. But that doesn't mean Singer wants to step out of the spotlight. And as her fans just discovered, Ramona has become a movie star. The 66-year-old currently stars in the film Friendly Distractions, according to Page Six.
And fans went wild for the discovery on Twitter. For instance, one asked, "Why have i just stumbled upon a short film starring Ramona Singer where she thinks her daughter is a lesbian?" And others posted clips from the Real Housewives alum's movie role.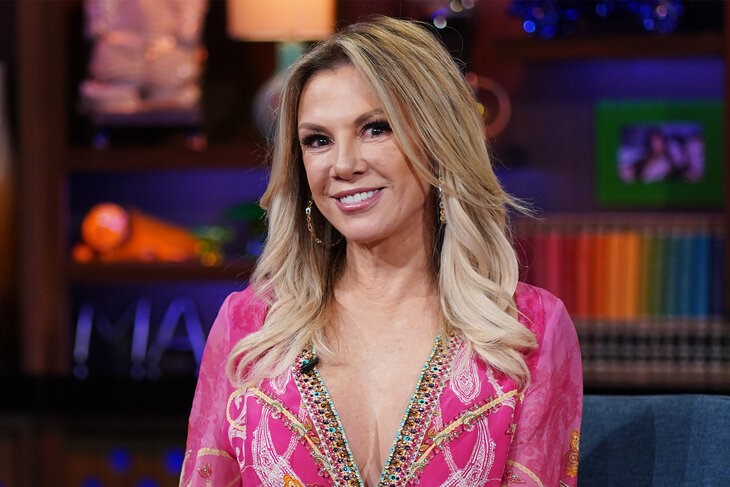 In the film clips, the RHONY alum ponders whether her daughter in the film (portrayed by Claire Tyers from Search Party) is a lesbian. And fans contemplated the pros and cons of Singer's performance. For example, one joked, "The fact i found out on grindr is even crazier like what is happening." And another slammed, "This looks like a cheap porn intro."
not ramona singer being the first hw to get an EGOT #RHONY pic.twitter.com/KVDa760GGA

— Hoe-Anna Krupa (@HoeAnnaKrupa) February 7, 2023
Real Housewives Of New York City – Fans Think Ramona Singer Wants An Oscar
However, some RHONY fans praised Ramona for shifting from reality TV to movies. And one posted on social media, "Oh she's coming for that Oscar." But another posted a clip from Singer's movie joking about her becoming the first Real Housewives star to get an EGOT. That honor requires winning an Emmy, a Grammy, an Oscar, and a Tony.
Some fans pointed out, though, that Ramona did seem to show emotions on film naturally. And one praised, "No amount of acting classes would teach anyone how to convey so many emotions with a simple shrug. And this understated, subtle, subdued look of disbelief. She is a business maven, a pop icon, and now also a thespian!!!"
Singer, whose background includes portraying God in the 2019 film "Blair's Lair – The Delivery Guy," recently shared her decision to exit RHONY. And she summed up, "I do not want to do the show any longer. It's not for me at this time." However, though some fans will mourn her departure, Ramona herself shared she feels ready to "to enjoy myself. And doing the show is not easy. I mean, people think it's easy. Very stressful, very stressful."
And though the budding movie star claims she doesn't miss RHONY, she called it "a great experience." Ramona also shared her appreciation for the experience. "And I wouldn't trade it for anything," noted Singer.
Tell us what you think. Do you feel that Ramona Singer could succeed as a movie star? And after you share your views, check back on our site for more reality TV news.