Real Housewives Ultimate Girls Trip 3 Spoilers: Elephants, Yachts, And Setups!
Real Housewives Ultimate Girls Trip 1 and 2 turned into surprise success stories. As a result, fans have eagerly awaited the third in the sequence. And now Peacock finally premiered a trailer showing all the Real Housewives Ultimate Girls Trip 3 (RHUGT 3) spoilers to keep us longing for the new season to begin!
Find which stars from the Real Housewives franchises will unite for Real Housewives Ultimate Girls Trip 3. And learn what happens when eight reality TV stars head to Thailand. Get all the details below, including the RHUGT 3 trailer.
Real Housewives – Ultimate Girls Trip 3 Spoilers: Meet The Cast!
Because Real Housewives alum Tinsley Mortimer quit RHUGT 3 at the last minute, producers made a quick change to the planned cast. As a result, Real Housewives Of Atlanta (RHOA) star Porsha Williams hopped on board for Real Housewives Ultimate Girls Trip 3. And others jetting off included Real Housewives of New York City's Leah McSweeney as well as Real Housewives of Potomac's Gizelle Bryant and Candiace Dillard-Bassett, according to People.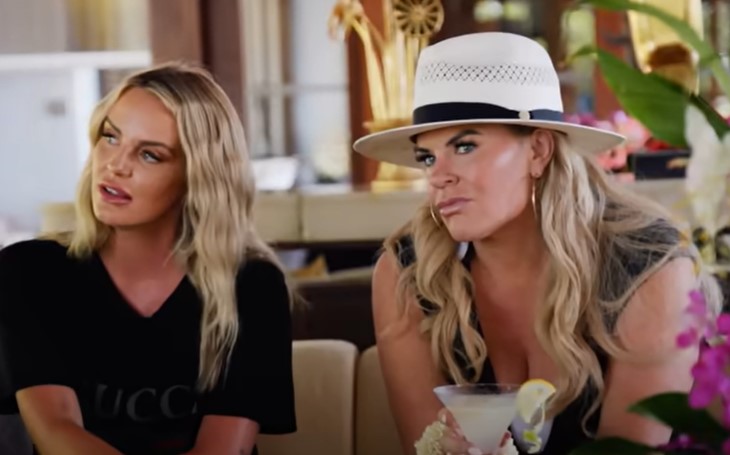 But producers also included two stars from Real Housewives of Salt Lake City (RHOSLC), Heather Gay and Whitney Rose. And Real Housewives of Miami (RHOM) co-stars Alexia Nepola and Marysol Patton joined the trip as well. Would these co-stars all mix and mingle happily? Spoilers hint at RHUGT 3 starting off with pure fun.
For instance, the women enjoy a party on a yacht. And of course where Real Housewives go, shopping follows. But in between feeding elephants and relaxing with massages, trouble brews.
Real Housewives – Ultimate Girls Trip 3 Spoilers: 'What Could Go Wrong?'
And credit goes to Real Housewives Of New York City (RHONY) Leah for asking the real question about Real Housewives Ultimate Girls Trip 3. "I mean, it's eight Housewives in a foreign country. What could go wrong?" teased McSweeney.
Certain combinations of Real Housewives stars helped with stirring up the drama. For instance, RHOSLC co-stars Gay and Rose face more problems with their relationship. And the two follow through with indicating that their friendship seems beyond repair.
But Real Housewives from different franchises also face off. For example, Williams informs McSweeney exactly how she sees the relationship. "You don't like me. I don't like you. Leah, bye." But McSweeney never wants someone else to get the last word, getting snarky in saying, "Porsha, bye."
However, some Real Housewives Ultimate Girls Trip 3 stars want to know more about now-jailed Jen Shah. And Bryant questions Gay about Jen's initial claims of innocence. However, Gay avoids a direct answer. And she instead states that Shah "either lied to me five minutes before she went into the courtroom, or she lied to the judge."
But McSweeney starts to stress about the entire situation. And Leah worries, "What if one of the women tries to frame me and, like, gets drugs from someone and puts it in my bag? Haven't you ever seen that movie with Claire Danes? Brokedown Palace." A last sneak peek indicates a hospital scene with a question, "This is real and not TV?"
The Real Housewives Ultimate Girls Trip 3 debuts on March 23. Which stars do you look forward to seeing? And how would you answer the question of what could possibly go wrong when reality TV stars jet off to Thailand? Watch the trailer below. And then return to our site for more reality TV news!