Savannah Chrisley Shares Her Love For Her Father's Prison "Gray" Looks
Savannah Chrisley is one daddy champion! The podcaster recently shared that her father has gone full gray in prison and she totally endorses the new look. This is a no-hair shaming zone.
Savannah Chrisley – On Her Father Embracing His Natural Looks
Do you remember Todd Chrisley when he was still a free man, blonde hair and all? Well, prison has changed that look for him, and his daughter doesn't think it's for the worse. In fact if you ask her, she'll probably tell you it's one of his best looks yet.
During last week's episode of her "Unlocked" podcast, the 25-year-old shared updates about the changes her father has undergone during his short time in prison.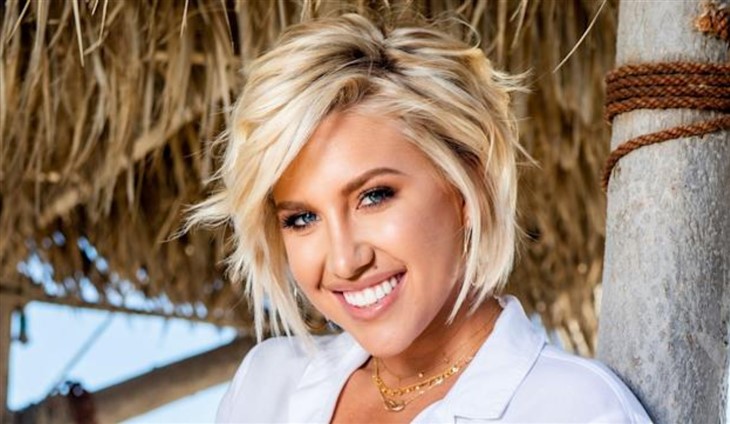 One of them was that his hair has turned gray mere months into his 12-year prison sentence, which he is serving at the Federal Prison Camp Pensacola in Florida.
"First off, news flash, they don't sell hair color in commissary, so of course his hair is gray," the reality TV star said.
She then added that she would advise her father to keep his hair that way even if he finally gets out of prison. "It looks good. He's got a great prison barber, he's this Puerto Rican guy. He's very kind, he's got tattoos from his face down," Savannah said.
Todd And Julie Chrisley – Were Sentenced To 19 Years In Prison.
Todd and wife Julie Chrisley were sentenced to a combined 19 years in prison by a federal judge for tax fraud, even though the celebrity couple plead innocent throughout the trial. They have already gotten a new lawyer and are determined to fight the judge's ruling.
Savannah's comments comes after she visited her incarcerated parents earlier this year, where she experienced shock at seeing her father's gray hair.
"I will say it's really weird seeing him with gray hair," Savannah said in February. "Like, really weird. He's definitely used some color over the years, and now seeing him with gray hair. I'm like, 'Oh my gosh!'
Be sure to catch up on everything happening with Savannah Chrisley right now. Come back here often for all Savannah Chrisley spoilers, news, and updates.