Sister Wives: Kody Boasts About His 'Hot' Body, Ignores Janelle's Needs!
Sister Wives spoilers reveal Kody Brown ignoring his negative traits in order to dissect his relationship with Janelle Brown. But at the same time, the Sister Wives patriarch takes the opportunity to boast about his body.
Find out how Kody analyzes Janelle. And keep reading to discover how the Sister Wives patriarch makes himself sound like a Magic Mike movie star.
Sister Wives Spoilers – Kody Brown Analyzes Janelle Brown
Kody Brown apparently has decided that he doesn't need a degree to play psychologist. And Sister Wives spoilers via Hollywood Life reveal that the polygamy patriarch analyzes Janelle Brown. But rather than consider his own problematic characteristics, Kody focuses on complaining about Janelle.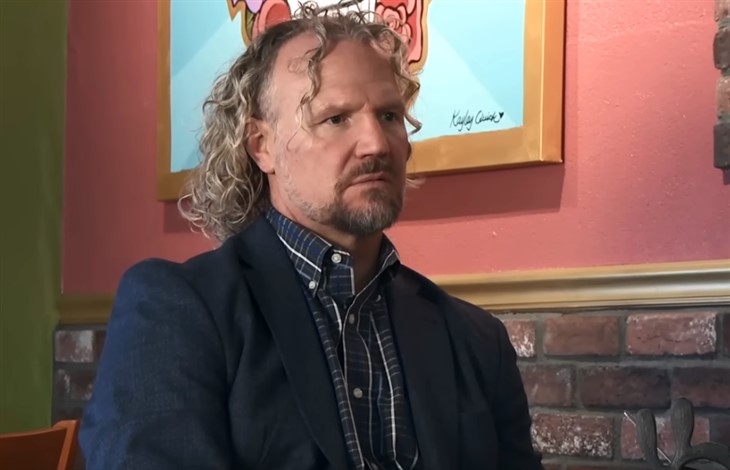 And the Sister Wives patriarch declares, "Janelle's not in love with me." However, Kody then claims that she believes that he looks "hot." And he boasts, "I got nice pecks and a great six-pack abs. But that's all she's interested in."
However, Janelle disagrees. And she points out, "There's way more to a marriage than just physical attraction." But the Sister Wives star also sees warning signs, adding, "I feel like we're in big danger here." And Kody refuses to listen to Janelle's needs.
Sister Wives Spoilers – Kody Brown Confuses Janelle Brown
But in an attempt to achieve peace, Janelle and Kody get together. However, the Sister Wives patriarch uses the time to complain about Christine. And he insists that Christine blindsided him when she left. But that confuses Janelle.
And Janelle admits, "So when Kody talks about Christine and him splitting up, it always shocks me that he purports that he never saw this coming. He's been telling me for years that he wasn't attracted to Christine, they were struggling in their marriage."
But Janelle then reveals that she would not have reacted in the same way as Christine. And she confesses, "I would have left his a*s the first time he said that to me. I would have." However, Janelle shares that she would consider heading to therapy to try to hold onto their relationship.
KODY BROWN WITH THE MOST EMBARRASSING THING ANYONE HAS EVER SAID. #sisterwives pic.twitter.com/KfB4YUJ79Z

— Emily (@Em_ily_Cards) September 25, 2023
Sister Wives Spoilers – Janelle Brown Takes A Stand
And despite Kody insisting that Janelle doesn't love him, she claims that she does. But she still wants to keep the separation going for now. And Janelle also feels that Kody doesn't treat her as she deserves.
However, Janelle then adds, "I do miss Kody. We are very best friends. We have a lot of conversations." And she confesses, "I miss him in my bed. I miss him in my house. I miss him. But I am not being treated the way I deserve to be treated here."
Meanwhile, Sister Wives fans have slammed Kody for, as one wrote, feeling "unwilling to try and understand his wives as actual humans." And one called him an "emotionally immature a**hole. I don't know how four women ended up with this man child," added the viewer.
Tell us what you think. How do you feel about the way that Kody treats his wives? And after you share your views, check back on our site for more reality TV news.