Sister Wives Spoilers: Robyn Accused Of Faking Support For Leo
The Sister Wives spoilers reveal that Robyn Brown has been accused of faking support for Leon Brown, who is the child of Kody and Meri Brown. Back in 2022, they shared on Instagram they are transgender and their pronouns are they/them. Fans think Robyn is being a phony. Keep on reading to learn more.
Sister Wives Spoilers – Robyn Brown Accused Of Faking It
According to the Sister Wives spoilers, Robyn Brown is faking it for the cameras. One fan came up with a possible theory on Reddit.
This was brought up after Gwendlyn Brown suggested that Robyn's kids don't accept them when the cameras are off.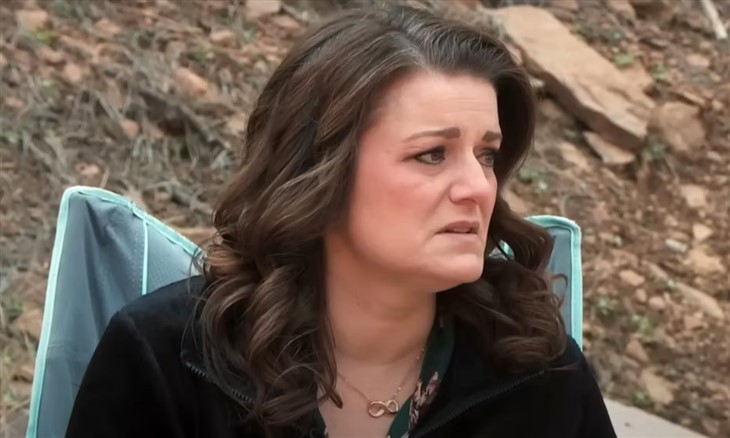 The user Ill_Presentation_162 wrote: "Gwent is afraid Robyn's children are LGBTphobic. I was very confused because Robyn was super supportive when Leon told his family they were gay.
How can her children be homophobic towards a mother who supports the LGBT community, when they are protected by her? Or did she just pretend to support Leon for the show?"
The Sister Wives fans speculated carefully about this accusation. One user noted that it could depend on how everyone acted about the news back then.
Kody Brown admitted that he had to come to terms with the fact that Leon had LGBTQ friends. Some fans have to wonder if Robyn is really fine with it, or if she's pretending.
"Was it just to make her and Kody look good? It could also be that she is totally fine and 'supportive' of other people being gay, but doesn't want her children to be," one fan wrote.
"I think her 'acceptance' was purely performative. That was just her trying to look better than the other wives and gain favor with the audience," another user suggested.
Sister Wives Spoilers – Robyn Brown Not Accepting Of Leon Brown?
The Sister Wives spoilers suggest that Robyn isn't that accepting of Leon. Some fans think she doesn't support Leon's transition for instance. She might've been supportive when Leon came out, but that could've changed when Leon shared their gender.
"Having gay friends and being supportive of your own gay children are very different things. I don't think we have enough info to know," one fan noted.
"Also, supporting gay rights does not always include trans rights," another fan pointed out.
The Sister Wives spoilers reveal that Robyn's kids were raised by Kody. Many of his kids from his other wives are conservative.
Robyn also said that she has "lots of gay friends," but fans haven't seen one friend of hers in years. Gwendlyn revealed that Robyn wanted her around for ratings.
What are your thoughts? Do you believe that Robyn was faking acceptance for Leon? Or, do you think she's accepting of Kody's other kids? Sound off below in the comment section.
As always, check back for more Sister Wives spoilers, news, and updates.