Sister Wives: Fans Praise Meri Brown For Sharing A Secret Four Months After Split From Kody
Being single is definitely not the end of the world for Meri Brown.
For someone who quit her marriage of over three decades with patriarch Kody Brown, it can be said that Meri might not be able to cope without Kody but she has proven so far to be enjoying her freedom as a single person.
The "Lizzie's Heritage Inn & Online Clothing Boutique" mogul bid goodbye to her marriage in December 2022 after her fellow sister wives Christine and Janelle did the same.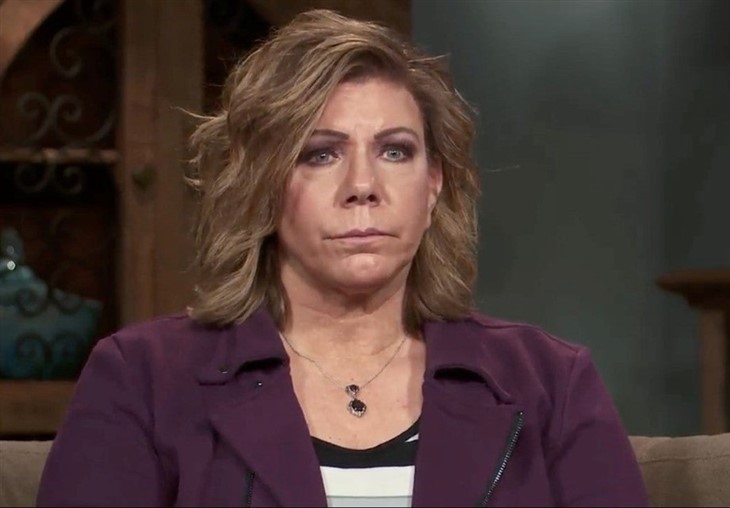 Actually, Christine's departure paved the way for Janelle and Meri. Since leaving Kody, Meri is not only doing well in her other lines of business but she's not letting anything put her down.
Sister Wives Spoilers — Meri Brown's Secret Message To Her Fans
On Thursday, April 20, the reality tv star posted a selfie on her Instagram and told her followers that she has a secret she would love to share with them. "Let me tell you a secret….," her caption began.
Seeing the word "Secret" triggered her fans to queue up to find out firsthand what Meri has to say. Meri, 52, then went on to dish out words of advice on being "worthy" to her followers.
"The version of you that you are right now is why you have what you have. If you want something different, you need to do something different, and become someone different. The big dreams you have will require a new and improved version of yourself," wrote the Sister Wives' star.
Meri went on to add how her followers are supposed to achieve what she said above, "Don't give up on yourself. Do something daily that will move you closer to your dreams and goals. You're worthy of achieving it!"
She concluded her write-up with the hashtag #WorthyUp.
Sister Wives Spoilers — Fans' Reactions To Meri's Message
Not long after sharing her "secret" message with her 836,000 followers, her comments section was filled with praises from fans, and it's not just about how great she looked, some are there to also compliment her advice.
Someone said, "Wow you look great. I hope you are doing well." Another person added, "Good advice. I'm going to take heed," even the third person observed, "Being single suits you well. You look fabulous!"
The fourth person said, "Meri, you are a strong and brave woman who's had the courage to change your [sic] situation and thrive in that chance. Congratulations."
Meri's advice came exactly four months after leaving Kody. Two days prior to Meri's secret advice, she revealed to her fans her plans to tour the world all year.
Meri posted pictures of London and Puerto Vallarta on her Instagram story and captioned it, "First London, now Puerto Vallarta too. Guess I'll be a world traveler this year. I'll take it!"
Be sure to catch up on everything happening with Sister Wives right now. Come back here often for all the Sister Wives' spoilers, news, and updates.