Sister Wives: Kody And Robyn Busted Faking Storylines
Sister Wives Season 18 is underway and the Brown Family reality TV show keeps getting more and more dramatic with every episode.
Of course, the show is several months behind. Currently, Christine Brown has left Kody and his marriage to Janelle Brown has imploded.
We all know that in the end, Janelle and Kody's arguing is all for nothing because they have also separated.
Kody Brown has always struggled financially. But, he had four wives bringing in an income. Now, he is down to just Robyn's help and the patriarch is panicking.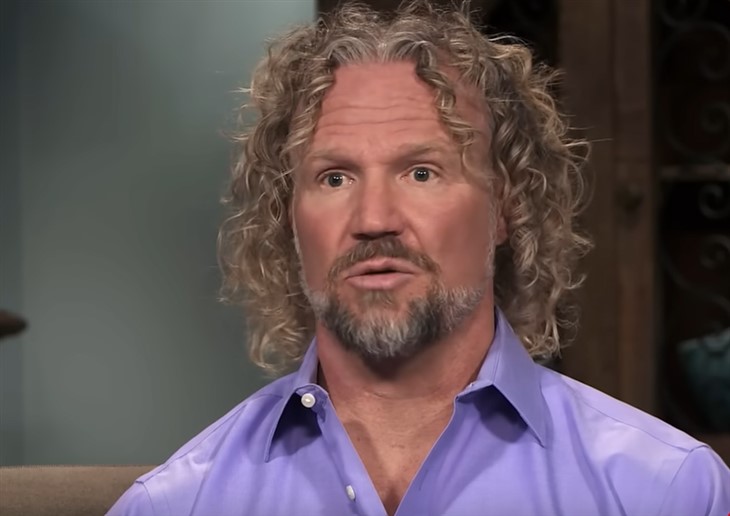 It looks like Kody finally got the memo that Sister Wives fans could care less about his and Robyn's marriage, and they needed to spice things up a bit for the cameras. But, general consensus on the internet is that they are laying it on a bit too thick.
Sister Wives Spoilers – Robyn Brown Cries For The Cameras, Again
A recent Sister Wives Season 18 scene began going viral on social media. Robyn Brown sobs to the cameras that she is scared Kody is going to leave her.
And, Kody rants that he is "having dark thoughts" and wants to be "the devil he knows he is." Then the Sister Wives star begs the camera crew not to show Robyn what he just said.
If there were reality TV Oscars, we'd have to send Robyn and Kody home with one. But, nobody is buying their crocodile tears and emotional meltdowns for the cameras.
The fact that Robyn is scared Kody will leave her is laughable to say the least. The man left three women and 15 kids to be with you. And, no one else wants him. It's safe to say that Kody isn't going anywhere, simmer down Robyn.
Sister Wives Spoilers – Kody Brown Puts On Quite The Show
As far as Kody's "dark side," Sister Wives fans have painted him as a villain since day one. We know all about your dark side Kody, we have watched your life play out on camera for 18 years. Is this supposed to be breaking news?
Sister Wives spoilers say Kody and Robyn are just getting started and they have a ton of desperate new storylines brewing to keep fans tuning in. Do you think Kody and Robyn are putting on a show to keep the show afloat? Let us know what you think in the comments below and keep checking back here for more Sister Wives spoilers, news, and updates.