Todd Chrisley Sees Nic Kerdiles' Death As 'Harshest' Part Of Prison Sentence
Nic Kerdiles, the ex-fiancé of Chrisley Knows Best alum Savannah Chrisley, died early Saturday morning in a motorcycle accident. And in the wake of his death, Savannah shared her heartbreak.
But Chrisley Knows Best fans pointed out that for Savannah's father Todd Chrisley, Nic had become like another son. And Todd's current imprisonment means that the death likely feels especially difficult. Keep reading to learn more, including how Savannah's brothers supported her.
Savannah Chrisley's – Brothers Mourn Nic Kerdiles' Death
The Chrisley Knows Best clan knows how to share support. And after Savannah Chrisley, 26, revealed her heartbreak at the death of her former fiancé Nic Kerdiles, her brothers united to show that they cared about her tragedy, noted Page Six.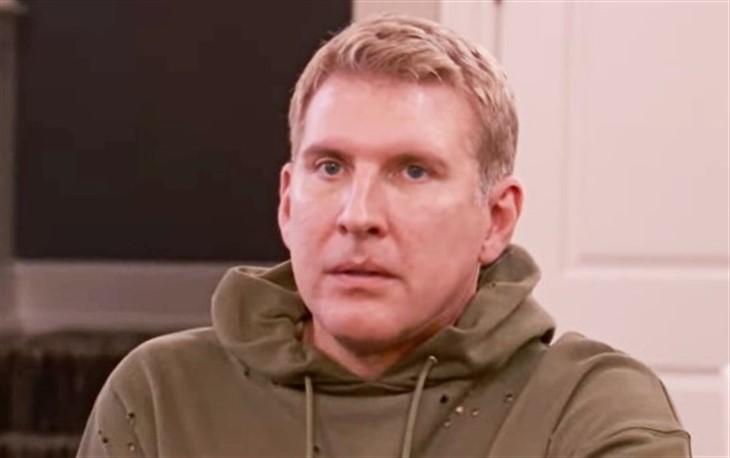 For instance, Savannah's older brother, 32-year-old Kyle Chrisley, turned to Instagram to honor Kerdiles, 29. And he wrote, "There are really no words. Nic was killed early this morning in a motorcycle accident. It's devastating for our family and my heart aches for his."
And Kyle described Nic as "a good soul all the way around. He was incredibly hard working and was always there for you." But the Chrisley Knows Best alum also shared that Kerdiles had become "part of our family." And he also revealed that the situation felt "absolutely heartbreaking."
And Chase Chrisley wrote, "No words… I love you man." The 27-year-old posted a pic in which he smoked cigars with Kerdiles on the golf course. And Chase admitted, "Doesn't feel real. Lost a brother today. I know God has a plan," he added. "But man I don't understand it today."
But Savannah's youngest brother, 17-year-old Grayson, also shared his heartbreak. And he wrote on Instagram, "Ain't no way. Please tell me it [isn't] real. I love you man forever 'n' always."
Savannah Chrisley is mourning the tragic loss of her ex-fiancé Nic Kerdiles. pic.twitter.com/dvqAcGS4OG

— E! News (@enews) September 24, 2023
Todd Chrisley – Viewed Nic Kerdiles 'Like A Son,' Imprisonment Hits Home
But the Chrisley Knows Best community on Reddit expressed their views that as Todd continues to serve time in prison for tax fraud, Nic's death represents the worst part of his punishment. For instance, one fan noted, "My heart breaks thinking of Todd being told today that Nic is gone. I truly believe he loved and adored Nic. I'll never forget the pics of Nic driving Todd to the prison to report."
And another shared, "Yes he's the only one in that family I really feel sorry for. He loved him like a son so I know his heart is shattered. Hopefully they'll have good therapist on standby for him, he'll need it."
But one fan summed up Todd's likely response by pointing out, "This is the harshest part of his sentence. The lack of Botox, AC, and poor food quality are tough pills to swallow, I'm sure. But, having a loved one die and not being able to grieve with family and attend the service is horrendous. Todd had to know that given the length of his sentence, he would likely have a situation like this come up. For it to happen so soon, and to know that it can/will happen again has to be very hard. I wonder how much he regrets not taking a plea."
Tell us what you think. How do you feel about Todd Chrisley's probable response to Nic Kerdiles' death? And after you share your views, check back on our site for more reality TV news.