Vanderpump Rules Star Scheana Shay Claims She Didn't 'Punch' Raquel Leviss In Fight!
Vanderpump Rules spoilers tease that the fallout from Tom Sandoval cheating on Ariana Madix continues. But this time, the backlash over Tom's secret dalliance with Raquel Leviss got violent. However, Vanderpump Rules star Scheana Shay insists that she didn't actually throw a punch!
Find out about the Vanderpump Rules fight that went from verbal to physical. And learn what Shay claimed in her defense of her part in the battle. Get all the details below.
Vanderpump Rules Spoilers – 'Biter' Not 'Barker'?
Scheana Shay earned her reputation of doing the heavy lifting in terms of providing drama on Vanderpump Rules. And now Shay has decided to dish the details of her battle with Vanderpump Rules co-star Raquel Leviss. Scheana's tea-spilling takes place about a month after the two battled. "My hands ended up on her after she grabbed my wrist," explained Shay to Lala Kent on an episode of her Scheananigans With Scheana Shay podcast. "No, I did not punch her," added the 37-year-old Vanderpump Rules star about the war that occurred, noted Page Six.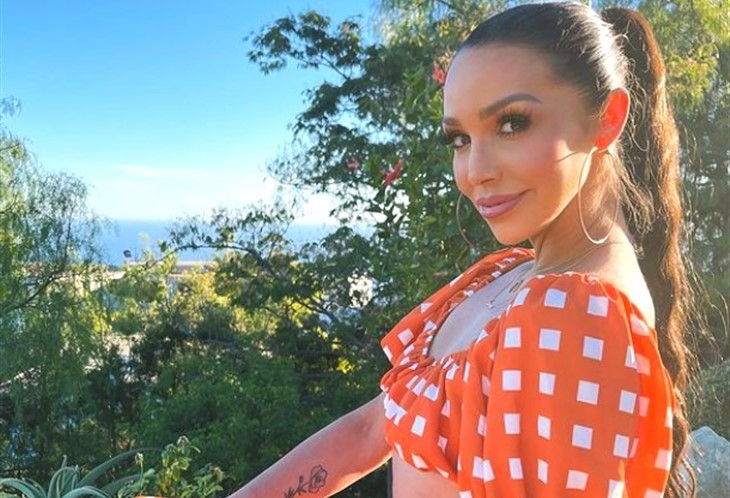 Rumors had soared after Scheana and Raquel fought in the wake of their Watch What Happens Live appearance. But Shay claimed in her defense that she felt so angry she needed Leviss to leave. And as for the physical part of the fight? "We've established I can't really form a fist with these nails," pointed out Scheana.
As a result of her outrage over Raquel and Tom's lengthy affair while he dated Ariana Madix, Shay became a "biter" rather than a "barker," she admitted. "I had no words because nothing was getting through her," shared the Vanderpump Rules star. And she described Leviss as just "standing there." But when Raquel "touched" Scheana, she felt "enraged."
Vanderpump Rules Spoilers – Raquel Files Restraining Order
And Shay first tried yelling at her Vanderpump Rules co-star before allegedly battling. "When she touched me, I was enraged. Like, 'Get off me. Get out of my space. I don't want you anywhere near me.' I needed her away from me in that moment," explained the Vanderpump Rules star about Raquel. And the alleged fight then followed.
As a result, Leviss later filed a restraining order against her Vanderpump Rules co-star. However, Raquel did not appear in court to follow up on that restraining order. But in court documents, she alleged that Shay had "punched" her in the face. Despite that allegation, Leviss allowed the temporary restraining order to expire. And she did not follow up by seeking a permanent one.
https://twitter.com/scheana/status/1641183382456631297
Shay subsequently tweeted, "Justice SURved." And her attorney, Neama Rahmani, alleged that Raquel did not appear in court because she "realized that she would lose in court." However, Scheana's lawyer also denied that a punch occurred. But she did admit that Shay pushed Leviss.
Because of the retraining order, Vanderpump Rules producers kept the two apart during the season 10 reunion filming. But separation didn't stop Shay from making accusations. And both she and Kent claimed that Leviss didn't seem sorry for the secret dalliance behind Ariana's back. Lala claimed that when news broke of the affair, Raquel's "mask completely fell and [Shay] saw her for exactly who she is."
Tell us what you think. How do you feel about Vanderpump Rules star Scheana Shay describing herself as a biter rather than a barker in battling Raquel Leviss? And after you share your views, check back on our site for more reality TV news.